Seven Day Positivity Challenge - Day 7
Well, this is it!
Our last day of the challenge, but not our last day of gratitude.
Today we are grateful for getting family time. One night a week is set aside for family night, and we take turns picking games, movies or if it's nice enough, sitting by the fire in the backyard.
That's the one we like the most. The smores might have something to do with that.
We also try to get a weekend here and there to spend together. A couple of weeks ago we went to Northern FanCon in Prince George, BC and saw Sean Astin and a bunch of very fun costumes.
Here's one of them. This is for @canadianrenegade for turning us on to this challenge. We really appreciate it.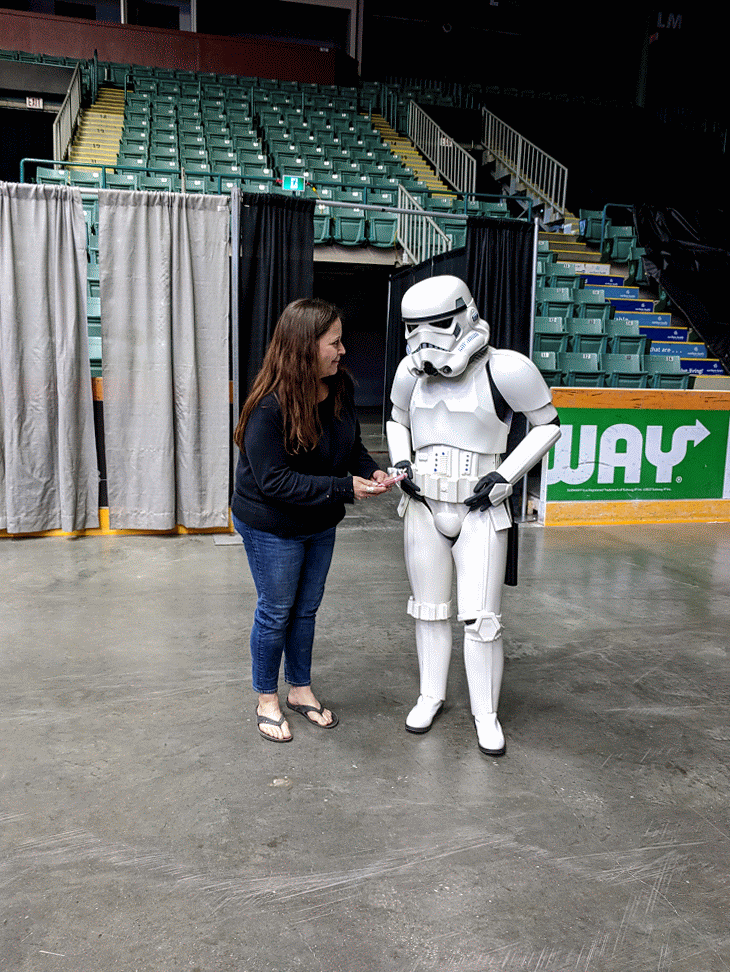 The rules:
Write a post about something you have to be positive about today - this could be anything from being thankful for your current situation, someone being nice to you, being thankful for your friends and family, or even being thankful for the opportunity you have been given here on Steemit - just keep it positive :)
Do this for 7 days in a row if you get nominated.
Mention three people who should do this on each day.
Tag it with #7daypositivitychallenge and include these rules at the bottom of your post Include a picture of something positive (related to your story if possible.)
Tip: You need to put the # in front of 7daypositivitychallenge or it will not let you use the tag.
We nominate @gardengirlcanada @alaskahippie and @public-eye to get their positivity on.