AAA Movie Review #1- an awesome movie || 3 Idiots || The masterpiece of Indian Cinema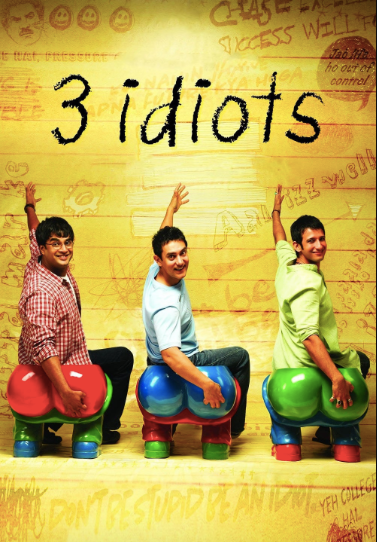 img src
3 Idiots is an awesome Hindi movie which was released in the year 2009. It's almost 10 years old but you know a few stories never get old and stay always refreshing, Whenever you watch this movie, you will agree with my words. This film conveys a few messages which are very useful and practical in life. I list down what I learned from this film-
Do work with Passion and Choice
Believe in Your Self (All is well)
Chase Excellence and Success will follow you
Rajkumar Hirani is known as a very good milk maker and he makes one movie in a few years. This is one of the masterpieces made by him. This is a kind of movie that if you watch once then you will watch again for sure so if you want to have the real fun then you have to watch the complete movie and my review will help to understand about the concept of it. It will even create more interest that might create more interest in you to watch it.
Startcast and their roles-
There are many characters in the film but I provide main characters below-
Aamir Khan AS Rancchoddas Shyamaldas Chanchad and in short "Rancho"
Kareena Kapoor as Pia
R Madhavan as Farhan Qureshi
Sharman Joshi as Raju Rastogi
Boman Irani as Professor Viru Sahastrabudhhe in short "Virus"
Storyline-
Ranch, Farhan, and Raju are studying engineering in college and share the same room together. Rancho focuses more on practical knowledge than bookish and for that reason sometimes even teacher punish him. Farhan has no interest in engineering and wants to become a wildlife photographer while Raju wants to become a rich person so that he can support his family.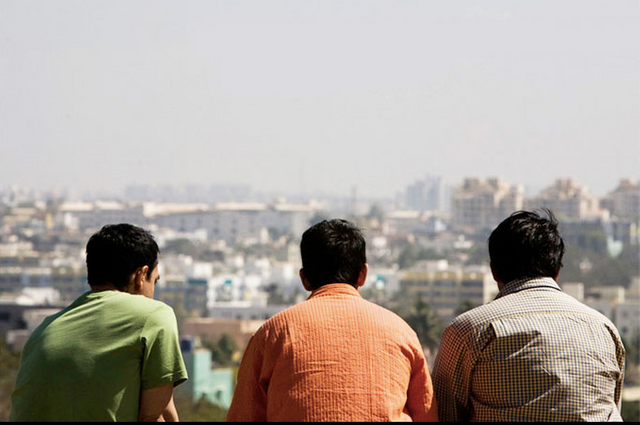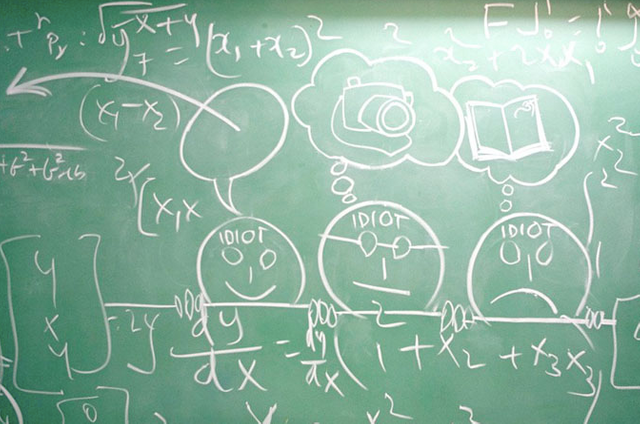 There are many scenes which will you laugh in the movies and one of it I mention here. There is another student name Chatur Ramalingam who is not very good in Hindi but he tries to show that he is learning Hindi language and can speak well. He nominated himself to cite a speech in **Hindi Celebration" in the college. He prepared poem with some other student's help and presented it as if he only did. College trustee was also invited in the event. Before taking print of the speed, Rancho changes a few words in speech cleverly and but poor Chatur could not understand it because he was not good in Hindi. So when started his speech everyone in the hall started laughing and he was not able to understand why. He felt insulted badly and said that after 10 years he will be more successful than Rancho.
Pia is an intern doctor and professor's daughter. She met with Rancho in her sister's marriage and fell in love with him.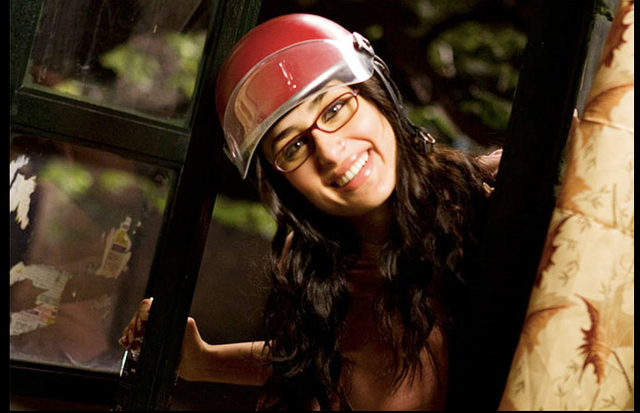 source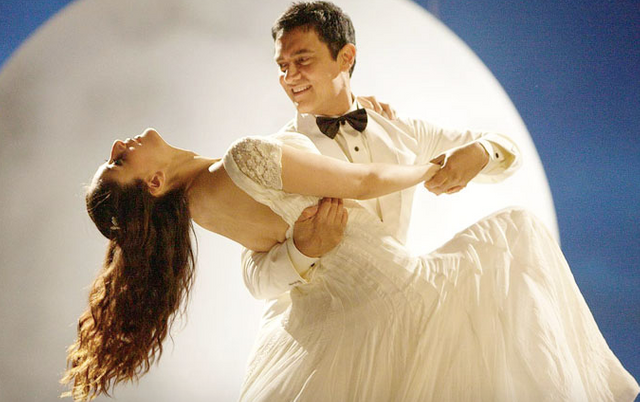 source
College gets over and all three of them go back to their home all 3 friends go back to their parent's place. They all get busy with their life etc.
---
After then years Chatur started looking for Rancho and called Farhan to meet. Farhan, Rastogi, Chatur, and Pia try to find Rancho but it took a lot to find him. There was some twist about Rancho that you can find out only when you watch full movie and they looked at all possible places to find him.
Chatur wanted to show Racho that he is more successful than him and He has an expensive car, house, high paying job, etc.
Did Rancho was found and Chatur was able to show off this success? Well, to know that you have to watch the movie
The movie ends with thoughts like-
"Work for excellence and success will come to you automatically" and **All izz Well"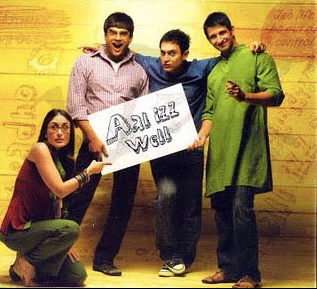 source
---
This movie is written and Rajkumar Hirani & Abhijat Joshi. It's even directed by Rajkumar Hirani & produced by Vidhu Vinod Chopra
Songs are very nice in the film and music is given by Shantanu Moitra. Film duration is 170 minutes and its made with a budget of 55 crores INR and its box office collection was INR 460 crore that's huge. Its the highest grosser movie of Bollywood and it was released on 25 December 2009. The cinematography was done by C. K. Muraleedharan and there were no special effects because it's not an action movie.
---
Amir Khan is the lead character in the movie and he is known as Mr perfectionist in Bollywood. whatever movie he takes, he works very hard and gives his best to the role to make it real. I have watched this movie many times and now it's available even on youtube with very good print so whenever I like to watch some entertaining content, I watch it. This is a kind of movie which is appreciated by critics which is a rare thing.
This kind of movies are made yearly and one must watch it to have great entertainment along with a solid message.
Thank you for reading this post

---
---
※ The following part is needed to put filled in and added to your text, as otherwise it will not be included later on phase II on Triple A.
※ 리뷰 하단에 다음 두가지 항목 포함 필수 (미포함 시 차후 자체사이트에 반영 안됨)