Black Mass: The incredible portrait of a ruthless gangster who played the FBI
With Johnny Depp something very peculiar happens to me and that is that although I like his films very much, I also find it tedious and annoying the way in which he always seems to be playing the same role, because let's admit it from his interpretation as Jack Sparrow all his performances seem to follow the same line as "picturesque" and crazy characters who always commit nonsense to get away with it, However, a few years ago his acting work took a certain turn and revived with a film where silly performances and meaningless jokes had no place, a performance that made me regain my admiration for this actor because it showed me that he can also do adult and elaborate roles. Johnny Depp's performance in the movie Black Mass is simply fantastic because it gives us an evil cold and very violent character, a character that gives a total twist to his previous performances turning him back into a serious actor.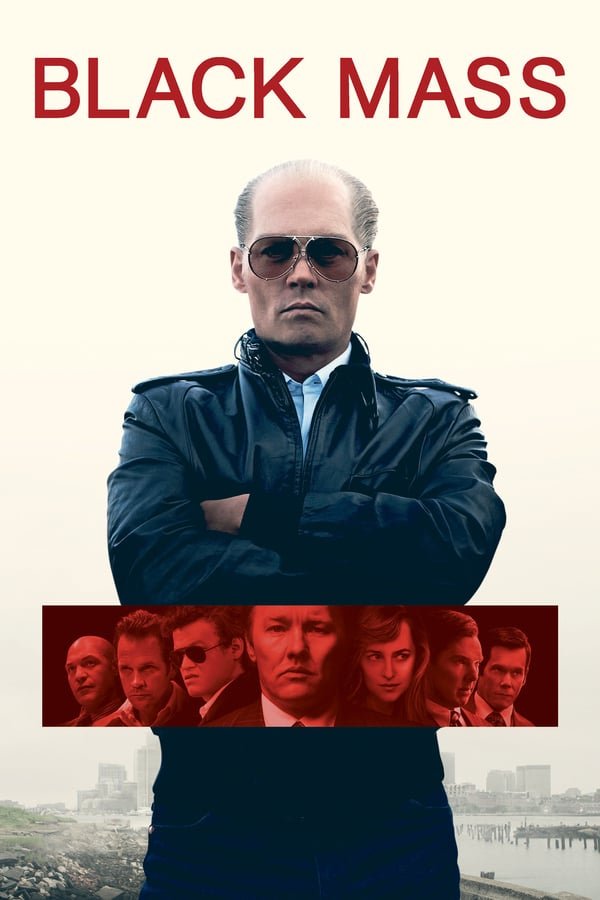 Source
Black Mass is a really good movie that lets us explore the life of one of the most recognized, ruthless and intelligent criminal that has stepped in Boston, a criminal who using the authorities as puppets managed to take control of the criminal underworld of one of the most powerful and recognized cities in all the United States. The film does a fantastic job of taking us on a criminal path like never before, a criminal path that allows us to see in detail the direct involvement of the FBI in the criminal affairs of an extremely violent man that without any hesitation is capable of doing whatever it takes to stay afloat.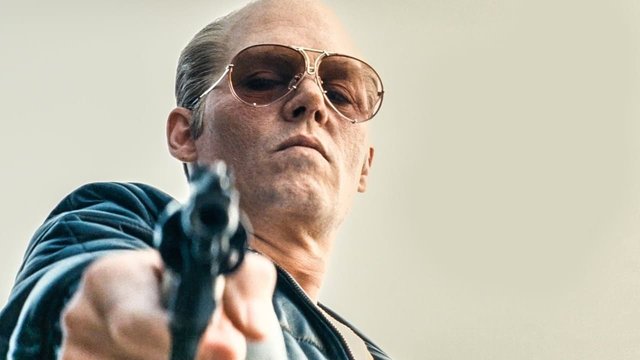 Source
The film lets us gradually enter the life of one of the bloodiest criminals of the past, James 'Whitey' Bulger a gangster who built dozens of criminal networks from a facade of FBI collaborator that allowed him to commit crimes at first sight without being interrupted. The plot develops showing all the paths that Whitey Bulger had to travel to go from being a petty criminal to become the head of a giant criminal operation where no one could face him. It's really fascinating to see the way this man was able to use the FBI as pawns in his own game by giving them privileged information about other criminals while he secretly continued to command most of Boston's criminal world. The movie basically lets us see what the relationship the FBI built with a man who tricked them into believing he was helping them when the reality was that he was only using them to knock down his opponents.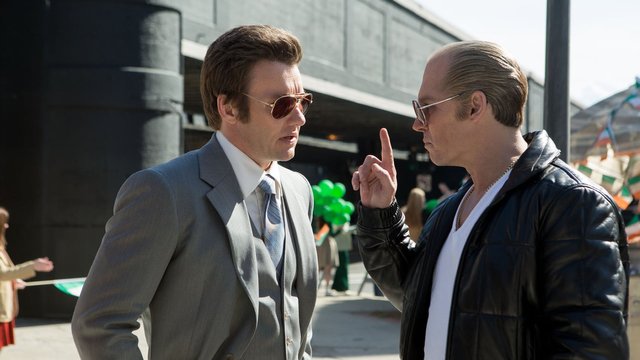 Source
Undoubtedly the most prominent part of the film is the performance of Johnny Depp as Whitey Bulger because the actor basically gets into the feet of the mobster copying each gesture and transmitting through dialogues all the coldness, cynicism and above all violence that this man had when managing his business. The way Depp manages to constantly scare us with simple glances and articulated gestures is simply fantastic because it lets us see the impressive acting work this man had to do to play a man as ruthless as Whitey Bulger.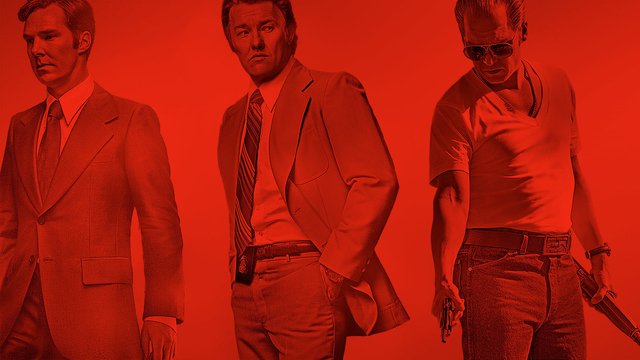 Source
Beyond the small flaws evident in this film, in general, it is a super entertaining film that allows us to explore a whole criminal background created from the FBI's mistakes when it comes to securing the acts of an informant who used them shamelessly to complete his macabre ends. The film has a fast pace and that makes it seem short, I constantly felt that the story lacked some development, especially when it came to showing us more details of the criminal life of a man who particularly caught me with his performance. This is undoubtedly Johnny Depp's best performance, a performance that again allows him to match the level of great actors. In general, a very violent and intense film that feels accelerated but that I personally manage to catch by the great use he made of the characters he had at his disposal.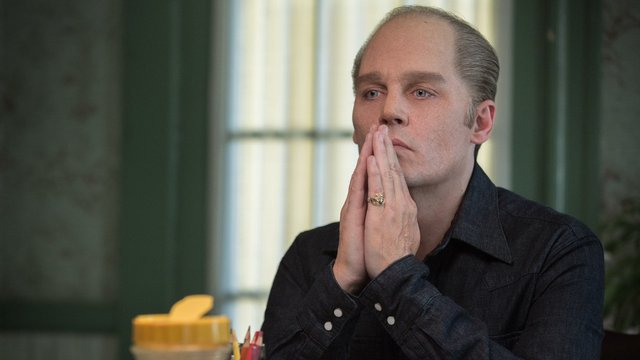 Source
---
Personal Score: 7,5/10