Ford vs Ferrari: Le Mans - la grande sfida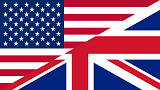 2019 was an extraordinary year for cinema. There were many excellent films, some memorable, some unforgettable. Just watch the films on the list of nominations for the most important awards. Once Upon a time in Hollywood, Parasite, 1917, A marriage Story, Irishman and many others. In these cases it could be easy to forget or resize extraordinary films, able to make fascinating stories, written, acted and directed beautifully. This is the case of "Le Mans - Ford vs Ferrari". The film by James Mangold, starring Christian Bale and Matt Damon. Le Mans is an extraordinary film that manages to combine the specific story it tells with the universe it wants to deepen. The story is the legendary story of Ken Miles, Shelvey and Ford, who in the 60s decided to build a sports car, with Ford plates of course, that could compete with Ferrari in the mythical 24 Hours of Le Mans, which has always been the conquest land of the Maranello team. The story of this fantastic sport story fits in with what sport, racing and motor racing mean for those who are part of it and for those who are simply passionate about it. Beautiful is also the world in which the story linked to Ford and Harry Ford II is faced. What superficially might seem the usual film celebrating capitalism and the American dream, turns out to be a denunciation of that same system. The exaltation is, if anything, in men like Miles and Shelvey, determined, passionate and ready to do anything to achieve a dream but without ever compromising their integrity, their dignity, their morality. Men without time and without nation and for this reason belonging to every era and heritage of all humanity. They are opposed to men like Ford II and his lackeys, ready to do anything to produce, sell, earn and get rich, driven by wrong feelings such as revenge, revenge, greed and not for dreams of sporting glory or push beyond their limits. Ford sells cars as Miles will say. He is a boor as Enzo Ferrari will say. That Enzo Ferrari ready to take his hat off to Miles' talent while Ford was feasting, drooling over the winning image that his car exuded in the world. The deepest level of Mangold's film lies here, in having told a world starting from the men who make it up, putting us in front of pure men and at the same time other men corrupted in the soul, corrupted by ambition, gain and vainglory. In this Ken Miles appears to us as a giant. A 45-year-old man driven by the dream of being an unforgettable pilot but also by the firm will to love and feed his son Peter and his beloved wife. Miles' strength is in his heart not in his wallet, it is in his friendship and not in the assembly line, it is in his ability to live the moment and have hope in the future. A note of credit to Christian Bale. His work has been sumptuous. He gave Ken Miles the character one would expect from a legend like Ken Miles, that unexpected sweetness towards his wife and son, that determined and dreamy look every time we find him around a track, a garage, a car. The rest of the cast has been equally phenomenal, starting with Catriona Balfe and Matt Damon. Congratulations to the cast and congratulations to the casting. Congratulations to James Mangold who guessed every single shot, every scene, every light, every choice in a textbook film. Le Mans is one of the best films of the decade, don't let other films tarnish this masterpiece.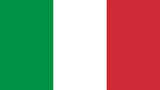 Il 2019 è stato un anno straordinario per il cinema. Sono stati tanti i film eccellenti, alcuni memorabili, altri indimenticabili. Basti guardare i film presenti nella lista delle nominations ai premi più importanti. Once Upon a time in Hollywood, Parasite, 1917, A marriage Story, Irishman e tanti altri. In questi casi potrebbe essere facile dimenticare o ridimensionare pellicole straordinarie, in grado di confezionare storie affascinanti, scritte, recitate e dirette magnificamente. E' il caso di "Le Mans - Ford vs Ferrari". Il film di James Mangold, con protagonisti Christian Bale e Matt Damon. Le Mans è un film straordinario che riesce a coniugare la storia specifica che racconta con l'universo che vuole approfondire. La storia è quella leggendaria di Ken Miles, della Shelvey e della Ford che negli anni '60 decidettero di costruire una macchina sportiva, targata Ford ovviamente, che potesse competere con la Ferrari nella mitica 24 ore di Le Mans, da sempre terra di conquista della scuderia di Maranello. Il racconto di questa fantastica storia di sport si incastra con quello che lo sport, le corse e l'automobilismo significano per chi ne fa parte e per chi ne è semplicemente appassionato. Bellissimo anche il mondo in cui viene affrontata la storia legata alla Ford ed ad Harry Ford II. Quello che superficialmente potrebbe sembrare il solito film celebrativo del capitalismo e del sogno americano, risulta per essere in realtà una denuncia di quello stesso sistema. L'esaltazione è semmai negli uomini come Miles e Shelvey, determinati, appassionati e pronti a tutto pur di raggiungere un sogno ma senza mai compromettere la propria integrità, la propria dignità, la propria moralità. Uomini senza tempo e senza nazione e per questo appartenenti ad ogni epoca e patrimonio di tutta l'umanità. Si contrappongono ad uomini come Ford II e i suoi lacchè, pronti a tutto per produrre, vendere, guadagnare e arricchirsi, guidati da sentimenti sbagliati come la vendetta, la rivalsa, l'avidità e non per sogni di gloria sportiva o di spinta oltre i propri limiti. Ford vende macchine come dirà Miles. E' un cafone come dirà Enzo Ferrari. Quell'Enzo Ferrari pronto a togliersi il cappello di fronte al talento di Miles mentre Ford banchettava, sbavando per l'immagine vincente che la sua auto emanava nel mondo. Il livello più profondo del film di Mangold sta qui, sta nell'aver raccontato un mondo partendo dagli uomini che lo compongono, mettendoci di fronte a uomini puri e al tempo stesso altri uomini corrotti nell'animo, corrotti dall'ambizione, il guadagno e la vanagloria. In questo Ken Miles ci appare come un gigante. Un uomo di 45 anni guidato dal sogno di essere un pilota indimenticabile ma anche dalla ferma volontà di amare e sfamare suo figlio Peter e sua moglie, la sua amata moglie. La forza di Miles è nel cuore non nel portafogli, è nell'amicizia e non nella catena di montaggio, è nella capacità di vivere il momento e avere speranza nel futuro. Una nota di merito a Christian Bale. Il suo lavoro è stato sontuoso. Ha donato a Ken Miles quel carattere che ci si aspetterebbe da una leggenda come Ken Miles, quella dolcezza inattesa nei confronti di moglie e figlio, quello sguardo determinato e sognante ogni volta che lo ritroviamo nei paraggi di una pista, di un'officina, di un auto. Il resto del cast è stato altrettanto fenomenale, a partire da Catriona Balfe e Matt Damon. Complimenti al cast e complimenti al casting. Complimenti a James Mangold che ha indovinato ogni singola inquadratura, ogni scena, ogni luce, ogni scelta in un film da manuale. Le Mans è uno dei migliori film del decennio, non lasciate che altri film offuschino questo capolavoro.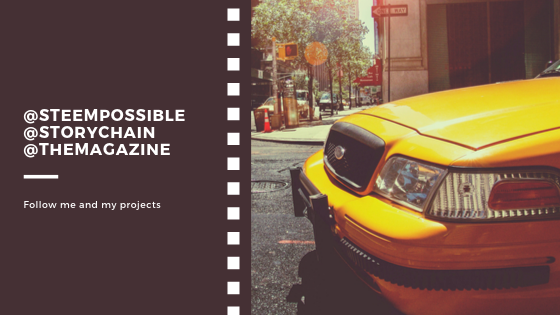 Movie URL: https://www.themoviedb.org/movie/359724-ford-v-ferrari?language=it-IT
Rate: AAA