Apple W Pattern spotted!!  🚀🚀🚀
Apple Could Be A Positive Week!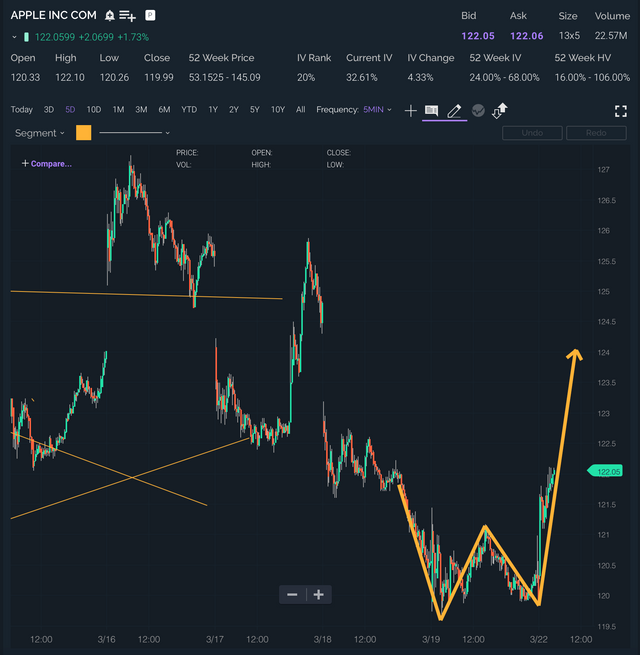 Looks Like Someone took a big Bite out of Apple!?
Time to start chomping away at those apple Shorts!!

Buy the AAPL AAPL AAPL Dip!!!
I've been re-buying my Apple, seems like the time is right!
Eventually Apple's gonna make sauce outta these Shorts and the resistance mark in yellow below! Next stop AAPL $145 and AAPL ATH!!

Zooming out to the the weekly chart we see the bigger picture, the breakout forming. Hopefully a major trend reversal will play out on the weekly chart early next week. A small inverted head and shoulder formation is visible here. When the neckline is crossed, the buy signal is triggered!
Apple lines of support and resistance:
There is a 50% Fibonacci buy at $113 if this fails!