ABLE - Simplified financial system for everybody

  It's no secret that many people today use the services of financial institutions that provide Bank loans. For some, lending is an opportunity to get the desired material benefits, for others – a way to earn money is quite simple and easy. Unfortunately, banking institutions offer customers quite unfavorable conditions that hide payments, interest, etc.   
It is for this reason that the creators of the project ABLE are absolutely sure that the new decentralized platform is simply necessary in modern reality and will have a great success. Thus, the ABLE project was proposed as an alternative to conventional loans or bank deposits.  
Banks have a business model that distributes loan deposits, which literally means the difference between interest rates on loans and deposits, in which the bank acts as an intermediary between depositors and borrowers. This structure allows banks to receive deposits at low interest rates and provide money on credit at high rates, winning their profits from the difference.
Еxisting cryptocurrency-based banking services are provided through a centralized structure. Banks offer prohibitively high rates, while it does not guarantee the safety and security of data.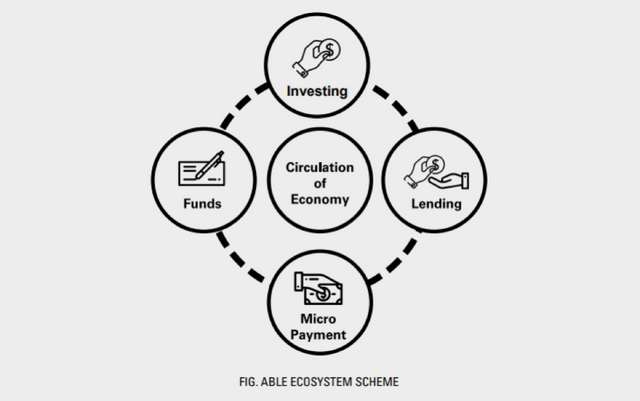 For these and many other reasons, the existing banking lending system may be considered outdated and not in line with modern reality. It is obvious that today we need a new lending system that would meet all the needs of the market and users.  
  Advantages of the ABLE platform  
  ABLE is a new decentralized platform based on blockchain technologies that will unite lenders, people who want to make a profit from deposits and want to get a loan on favorable terms. Among the advantages of ABLE are the following:  
Each participant of the platform will be able to receive funds on credit, bypassing banking institutions that offer too unfavorable credit conditions for customers. 
The loans that the participants will give to each other will have quite loyal interest rates, which will definitely be lower than in any bank. There will not be taken into account the cost of rent, salary of bank clerks and other expenses of banks, which they are usually happy to shift on the shoulders of their customers. 
All transactions will be conducted on the basis of mutual trust of participants. Choosing the lender, you will be able to receive about information him, which confirms his integrity and honesty.   
The system guarantees not only the security of each transaction, but also the security of all data that participants will save in the system. Innovative technologies make it possible to guarantee that it will be almost impossible to break the system, which is not true of similar databases of traditional banks.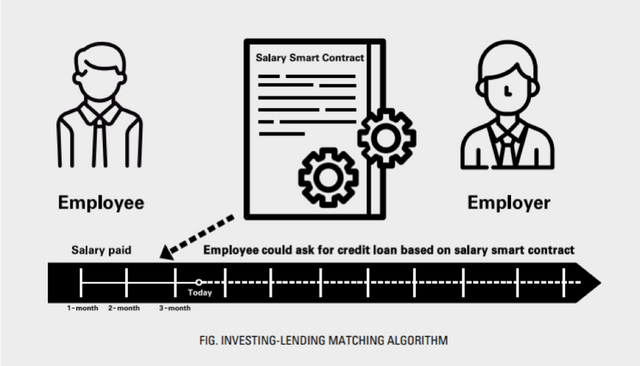 All this literally means that the new lending system proposed by the developers of ABLE, can become a serious competitor to the existing banking system, as such loans will be focused on customers and promise to be quite affordable.  
  ABLE structure and platform features  
  The structure of the platform ABLE will be quite simple and transparent, based on smart contracts, which, in fact, will guarantee security. In the structure it will be possible to select the following directions:  
Deposits;
Loans;
Investments.
  Accordingly, the platform will perform the functions of an investment project, as well as provide an opportunity to form the most profitable offers on deposits and loans.  

  Who might be interested?  
  The new platform will attract interest to many people who, one way or another, work in the field of financial services and instruments:     
Creditors;
Investors;
People who want to get a profitable loan;
Developers, etc.
  If we follow the project roadmap, the project will be fully implemented by 2020 and then all the necessary tools will be launched for the cooperation of all participants of the new platform ABLE.