CONTINUED: Mueller Probe Closed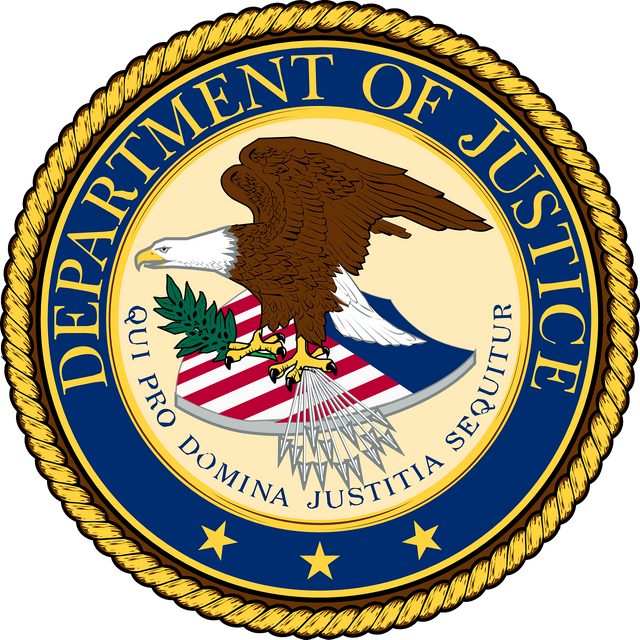 The Exoneratist continues the 1st study of the Mueller Report dealing with the false statements, lawlessness, spying, bias, conspiracy, rush to judgment, abandonment of objectivity, gross negligence, and political clout, of:
a. certain former and present members of the Federal Bureau of Investigation (FBI),
b. certain former and present members of the Department of Justice (DOJ),
c. Former President Barack Obama, and
d. Former Secretary of State Hillary Clinton."
The 1st individual studied was Andrew Weissmann, one of the Mueller Report's top investigators.
The 2nd individual studied was John O. Brennan, CIA Director from March, 2013 to May, 2017.
The 3rd and 4th individuals studied were:
James B. Comey, former FBI Director from August, 2010 to May 9, 2017, when he was fired by Trump, and
James R. Clapper, Jr., former Director of National Intelligence, an independent Federal Agency, under Obama, from August 9, 2010 until he resigned Jan. 20, 2017, after being accused of perjury when testifying before Congress.
The 5th individual to be studied below is:
Andrew G. McCabe – having held the following roles in the FBI:
Deputy Director of the FBI from Jan. 29, 2016 to May 9, 2017
Acting Director of the FBI from May 9, 2017, taking over for Comey until Aug. 2, 2017
Resuming his role as Deputy Director of the FBI Aug. 2, 2017 to March 16, 2018, when McCabe was fired by Director of the FBI, Jeff Sessions.
In March, 2018, under the title of Exoneratist, I wrote a Steemit Post on the firing of Andrew G. McCabe by Attorney General Jeff Sessions. As stated in that post, DOJ Inspector General, Michael E. Horowitz, sent his findings to the FBI Office of Professional Responsibility (OPR). In turn, the OPR sent a recommendation to Attorney General Jeff Sessions that McCabe should be fired immediately. And Sessions fired McCabe immediately.
I was extremely happy to hear that McCabe was held accountable for "integrity reasons." I was hopeful that this demonstrated a possible turning point to promote investigations into fraud, abuse and misconduct related to other high command officials in the FBI and DOJ.
Fast forward to December 11, 2019, when Inspector General Michael Horowitz testified in front of the Senate regarding his "Report on Alleged Abuses of the Foreign Intelligence Surveillance Act." I was extremely happy again to hear that the FBI and DOJ might be held accountable for: "Deliberate Wrongdoing" and "Misconduct."
In order to understand why McCabe was able to commit such misconduct for so long, one must realize that Andrew McCabe was James Comey's No. 2 man. Comey was the Attorney General from August 2010 until he was fired by Trump May 9, 2017, and McCabe was Comey's Deputy Attorney General. In my previous post, I have discussed the outrageouse and illegal actions of Comey and of course, as the number 1 man in the FBI, he opened the flood gates for the number 2 man, Andrew McCabe.
Here are a few of the fraudulent and abusive misdeeds of Andrew McCabe:
a. Michael Horowitz stated: "McCabe made leaks to the Wall Street Journal about the FBI's Clinton investigation at the height of the 2016 election."
b. Jeff Sessions stated: "McCabe failed to be forthcoming during an investigation of McCabe's role in the FBI work on the Hillary Clinton email scandal."
c. The FBI Disciplinary Office stated: "McCabe misled agents who questioned McCabe on the Wall Street Journal leaks."
d. And I am stating that: McCabe joined Comey in Comey's Biased Conspiracy, i.e.: searching for a crime that Trump might have committed or might commit in the future.
One attempt was to accuse Trump of Obstruction of Justice relating to Trump's firing of Comey. That was completely bogus as the FBI's own Deputy Attorney General Rod Rosenstein, in a letter to Trump, recommended that he fire Comey. Trump was certainly not trying to Obstruct Justice, but rather to follow Rosenstein's and Sessions' recommendations.
Another attempt was to accuse Trump of Obstruction of Justice relating to the investigation of Trump's National Security Advisor, Michael Flynn. Comey accused Trump of asking him to drop the investigation of Flynn, and Trump has denied this. McCabe insisted he could testify that Comey was telling the truth, but McCabe was not present at Comey and Trump's discussion on this matter!!!!!! Another false statement by McCabe!!!!
After he was fired, Andrew McCabe stated on March 17, 2018, that he, McCabe, leaked information earlier on the authority of the Director of the FBI, James Comey. Might this mean both McCabe and Comey could be at risk of prosecution, since they were both FBI members when they leaked information? Again, we the American public must patiently wait and see.