Accountability - FBI and DOJ High Command Officials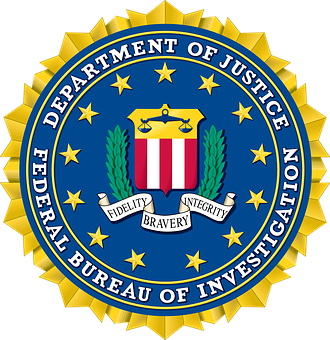 The Exoneratist has become extremely cynical toward the situation in our American Republic. We Americans vote for individuals to represent us and those individuals do not follow through with their promises, and further they commit fraud, abuse and misconduct, without any consequences. Americans realize this situation has permeated into the high positions of command in the offices of the Federal Bureau of Investigation (FBI) and the Department of Justice (DOJ). The Exoneratist, on Feb. 3, 5, and 28, 2018, noted many devastating examples of illegality, fraud, abuse, and misconduct by government officials in the FBI and DOJ.
Therefore, the Exoneratist was extremely happy to hear that FBI Deputy Director, Andrew McCabe, was recently held accountable for "integrity reasons," and McCabe was fired. The American people have not yet been privy to these "reasons," and therefore we cannot make a moral judgment as to this firing of Andrew McCabe. But it is our right to know the actual, factual reasons in the near future, and once we know those facts, we can make that moral judgment.
Following is the chain of command that brought about the firing of Andrew McCabe:
(1) The US Federal Bureau of Investigation (FBI) is part of the US Department of Justice (DOJ).
(2) The DOJ Inspector General, Michael E. Horowitz, heads the DOJ specific office that is in charge of detecting fraud, abuse, and misconduct in DOJ and FBI programs and personnel.
(3) In his capacity as stated above, Horowitz sent his findings, re McCabe, to the FBI Office of Professional Responsibility, (OPR), a non-partisan group in the FBI.
(4) After receiving the Horowitz findings, the OPR sent a recommendation to DOJ Attorney General Jeff Sessions. It was the OPR recommendation that McCabe should be fired immediately for integrity reasons.
(5) Sessions then fired FBI Deputy Director McCabe on the recommendation of the OPR.
As you can see, this chain of command, in the FBI and DOJ, requires three tiers to ferret out the real reasons behind the dismissal of McCabe.
Could this demonstrate a turning point after all the infractions committed by our Federal Bureau of Investigation (FBI) and Department of Justice (DOJ)? Can we optimistically believe that a pragmatic assessment of this recent recommendation by the FBI and DOJ will be to promote more investigations into fraud, abuse and misconduct related to high command officials in the FBI and DOJ? It seems that the situation has evolved to a point of explosion and the respect for the oath of office may be restored.
Let us hope the turning point has come and we will see more and more accountability in all branches of our US Government Officials.
Two side notes:
First: After he was fired, Andrew McCabe stated on March 17, 2018, that he leaked information earlier on the authority of the Director of the FBI, James Comey. Might this mean both McCabe and Comey could be at risk of prosecution, since they were FBI members when they leaked information? Again – we the American public must patiently wait and see.
Second: It has been suggested by a member of the FBI that Andrew McCabe will not lose his pension, but that pension will only be postponed a couple of years. Unfortunately for all Americans, if that is truly the case, we will have to pay McCabe's more than one million dollar pension, as it will be paid by tax payer dollars.