Malam pertama pembukaan (MTQ)
Indonesia
ASSALAMU'ALAKUM,,,
Salam steemians semuanya!!
Pada malam yang berbahagia ini merupakan lanjutan cerita saya tentang acara musabaqah tilawatil qur'an (MTQ) tingkat kanak-kanak sesuai janji saya pada malam kemarin pada postingan saya sebelumnya.
---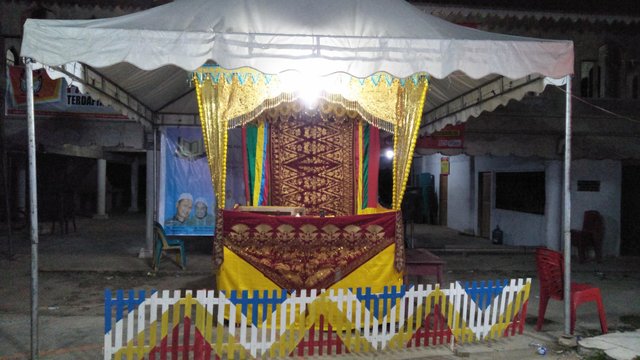 ---
Pada kesempatan malam ini (malam pertama dalam acara) saya akan memposting acara pembukaan (MTQ) yang akan di buka lansung oleh bapak geuchik kami yaitu T. ABFULLAH TM. dia adalah sosok pemimpin yang selalu siap melayani masyarakat. Dan kegiatan rutinitas kami di setiap tahunnya yaitu tepat dalam bulan yang suci yaitu bulan ramdhan bulan yang penuh berkah, semoga keberkahan dengan adanya perlombaan ini semakin kita banyak Allah mengalirkan kepada kami semua yang ikut turut berpartisipasi dalm terlaksananya acara (MTQ).
Kekompakan juga datang dari semua elemen masyarakat kami, mulai dari pemuda/i, kaum ibu, bapak-bapak dan juga turut di dukung oleh pihak kecamatan. Itu semua demi terwujudnya acara yang sangat mulia yaitu musabaqah tilawatil Qur'an (MTQ) tingkat desa agar mencapai kesuksesan yang tak ternilai harganya.
---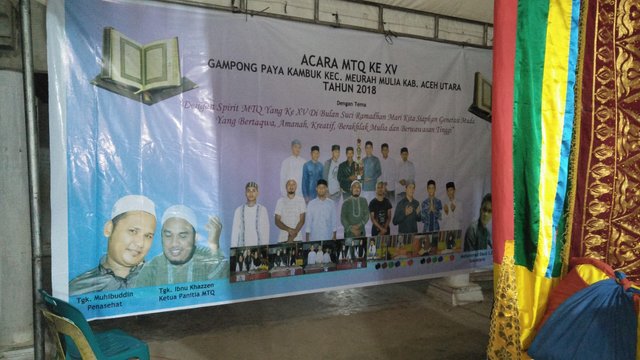 ---
Ini merupakan malam pertama yaitu pada tanggal 7 juli 2018,
Untuk acara yang pertama yaitu:
MODERATOR
oleh tgk : ZULFAHMI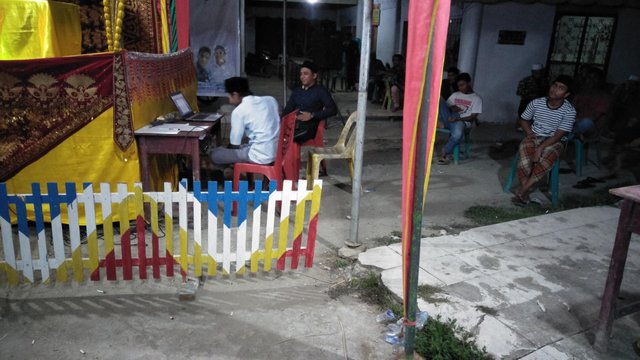 ---
---
2. PEMBACAAN AYAT SUCI ALQU'AN oleh tgk : MUKSALMINA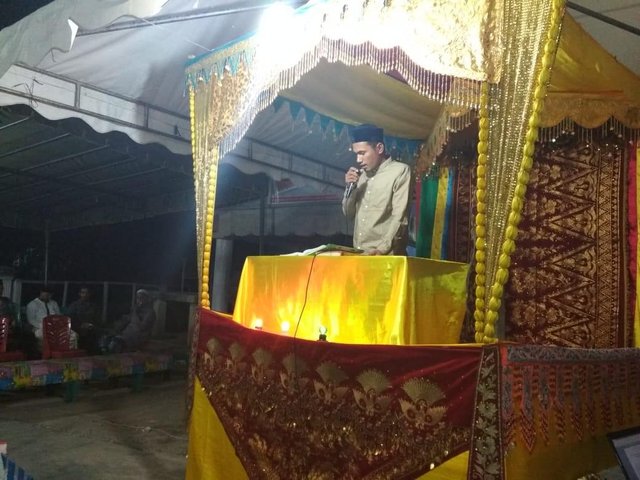 ---
---
3. SHALAWAT BADAR oleh tgk : MUHARRIL MH.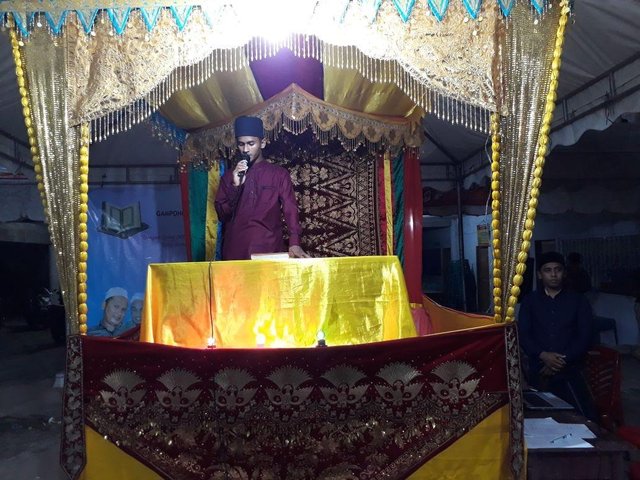 ---
---
4. KATA SAMBUTAN OLEH PANITIA oleh tgk : IBNU KHAZZEN ABDULLAH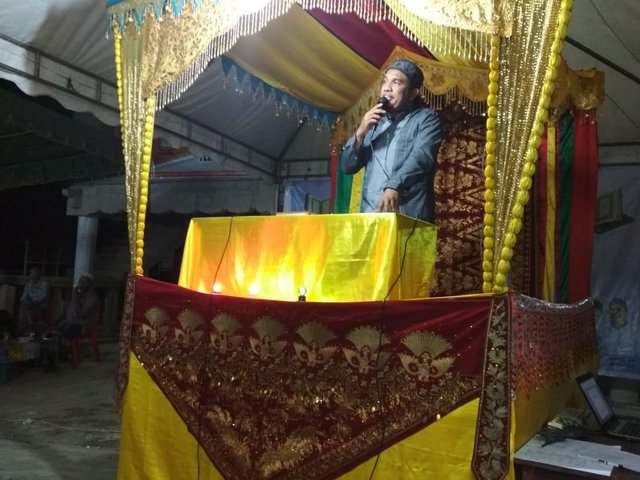 ---
---
5. KATA SAMBUTAN oleh tgk : HAMJAYA KAPOLSEK MEURAH MULIA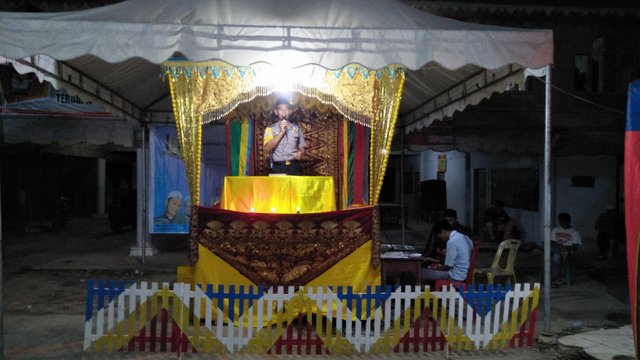 ---
---
6. KATA SAMBUTAN DANNPEMBUKAAN oleh tgk : JUAINI (IMAM GAMPONG)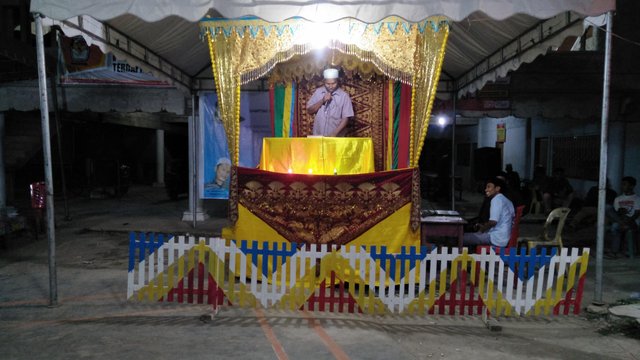 ---
---
7. PEMBACAAN DO'A oleh tgk : ZULFIKAR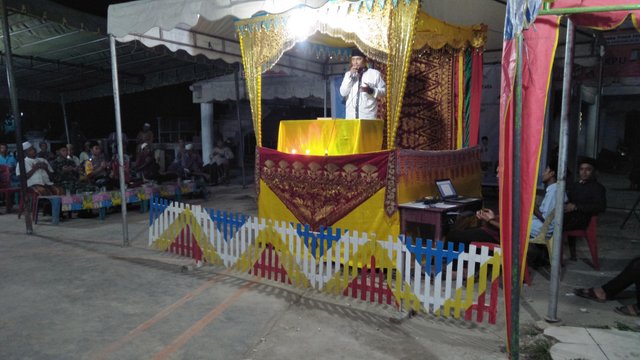 ---
---
dan selanjutnya lansung kami masuki dalam acara yang pertama yaitu :
Lomba Tartil
---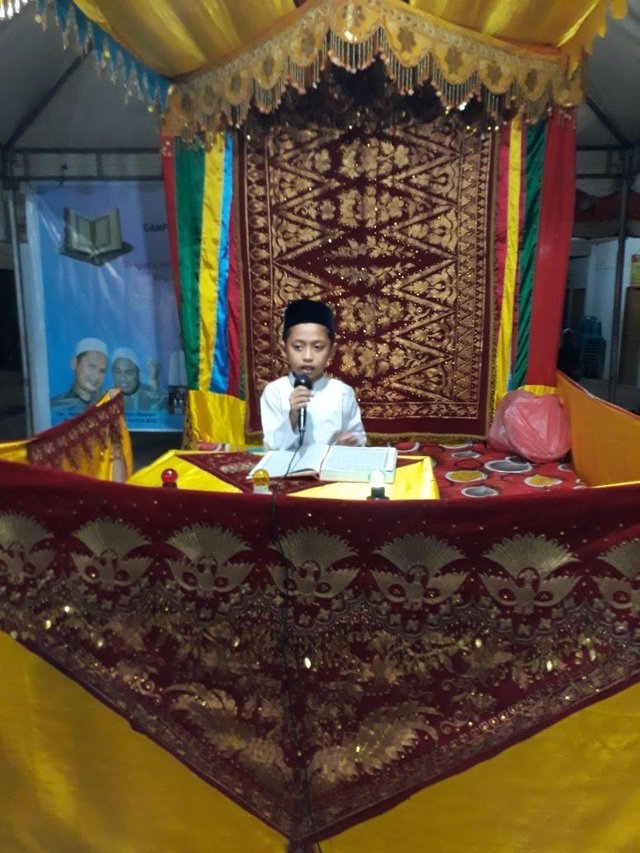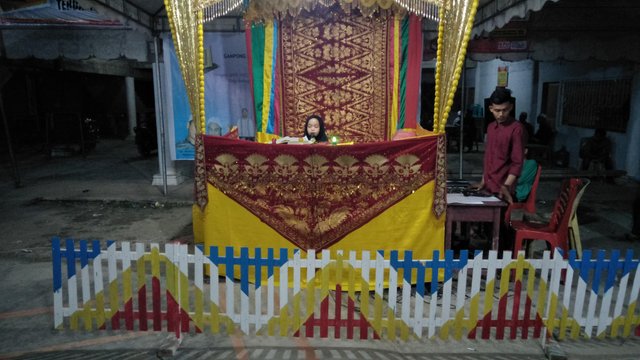 ---
Kami sangat menharapkan masukan yang sifatnya membangun.
Sekian dari saya untuk malam pembukaan,nantikan kelanjutannya besok malam.
ACARA INI KAMI LAKSANAKAN DI DESA KAMI GP. PAYA KAMBUK KEC. MEURAH MULIA KAB. ACEH UTARA.
terima kasih atas partisipasinya.
BERSAMBUNG...
---
---
---
---
English
ASSALAMU'ALAKUM ,,,
Best regards steemians everything !!
On this happy night is a continuation of my story about the musabaqah tilawatil qur'an (MTQ) of my childhood according to my promise on last night on my previous post.
On this night's event (the first night of the event) I will post the opening ceremony (MTQ) which will be opened directly by our geuchik father T. ABFULLAH TM. he is a leader who is always ready to serve the community.
And our routine activities every year is right in the holy month is the month of ramdhan full of blessed blessings, may blessings with this race the more we are Allah flowing to all of us who participate in the implementation of the event dalm (MTQ).
Unity also comes from all elements of our society, ranging from youth, mothers, fathers and also supported by the sub-district. It is all for the sake of the realization of a very noble event that is musabaqah tilawatil Qur'an (MTQ) village level in order to achieve priceless success.
---
---
This is the first night that is on 7 July 2018,
For the first event:
and then directly we entered in the first event that is:
The Tartil contest
We highly expect constructive feedback.
All of me for the opening night, look forward to it tomorrow night.
THIS EVENT WE PLACE IN OUR VILLAGE GP. PAYA KAMBUK KEC. MEURAH MULIA KAB. NORTH ACEH.
Thank you for your participation.
CONTINUE ...
Regards @mitaneuk