Hoverflies - Insects pollination on plants
Often we assume that the fly is dirty and disgusting it in because flies often bertenger above the garbage and dirt then he flew over to the food that can bring germs and diseases for us all.however, not all types of flies are as repulsive, as the flies I get today, he is so relaxed on the grass flower grass. This fly belongs in the family Syrphidae.
This syrphidae includes flies because it only has 1 pair of wings. Usually insects have 2 pairs of wings. One pair of other wings reduces or becomes smaller. This shrinking wing is called a dumbbell.
What is interesting about this family insect Syrphidae is that the insects are able to fly statically by still flapping the wings. Similar to hummingbirds, who keep flapping their wings while keeping silent on the spot.
This syrphidae came to interest that he liked because he was interested in taking nectar and pollen. When fun to eat and take the nectar from one flower to another, accidentally pollen attached to the legs and limbs of this fly. Syrphidae attached to the pistil so that the process of pollination takes place. So the fly aside from being a carrier of disease and germ fly also helps the process of pollination in plants.
---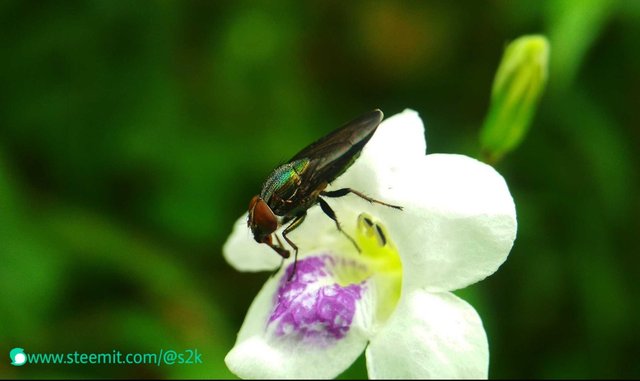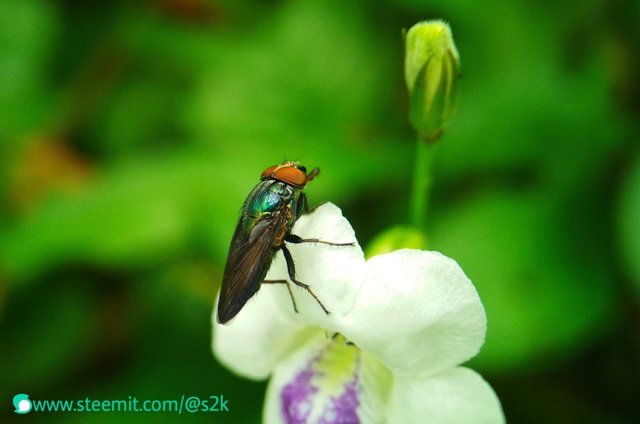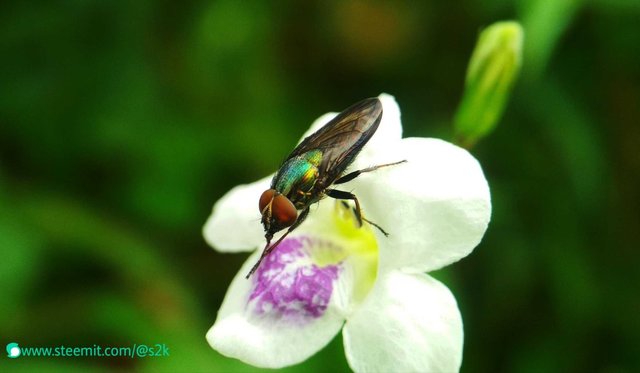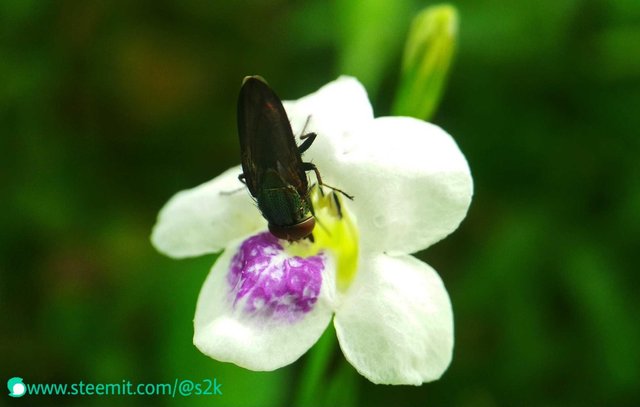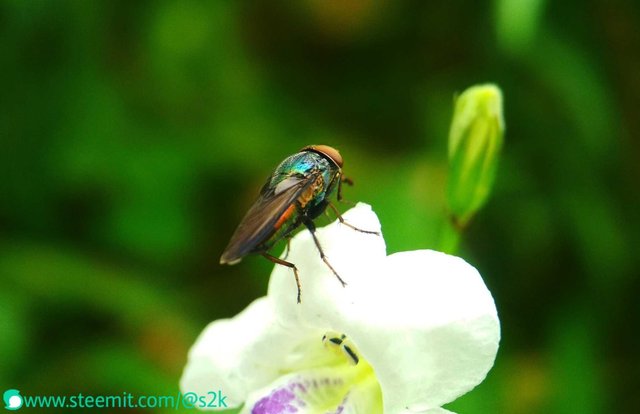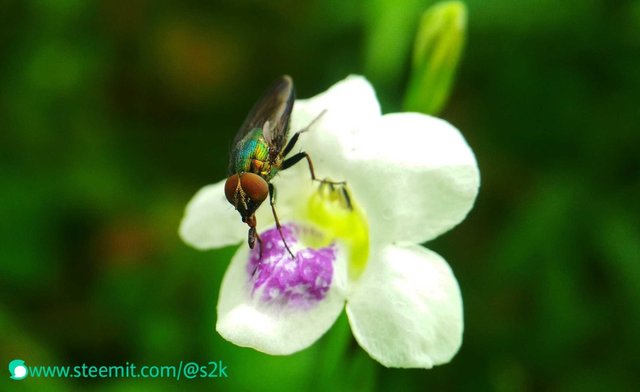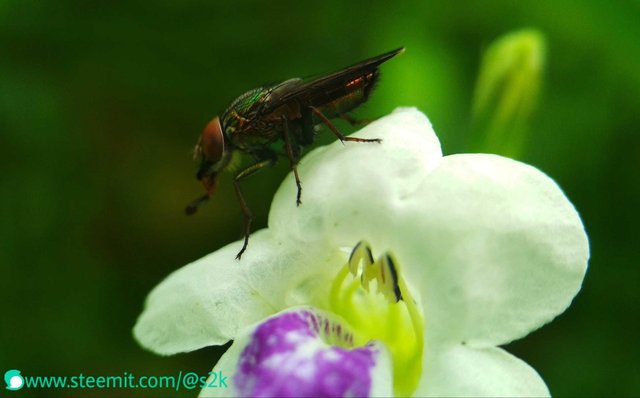 ---
---
Thanks for visiting my blog

Follow me

@s2k

---

---

Pictures taken using smartphone camera, Xiaomi Redmi 4X by adding a macro lens.

---

---

---

---