Achievement2 @Chipep: BASIC SECURITY ON STEEM
Hi Steemians.... Sure, you guys are doing well. My Achievement1 has been verified.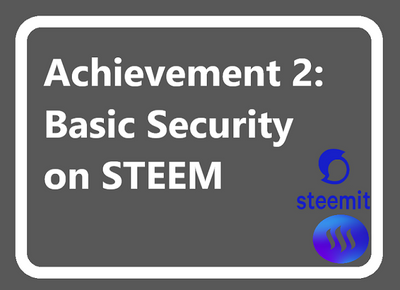 Here is my achievement2 on basic security on steem.
HAVE YOU RETRIEVED ALL YOUR KEYS ON STEEMIT?
Yes... I got all my keys immediately I signed up. I saved it on my email and on Google drive to secure it for future reference and for transactional purpose on my mobile phone. The keys I got are:
posting key
active key
owner key
memo key
DO YOU KNOW EACH OF THESE KEYS FUNCTIONS AND RESTRICTIONS?
Sure, I do and here are their functions
POSTING KEY
Posting key allows user login on steemit login, post, resteem, comment, edit, mute and follow.
ACTIVE KEY
Active key is also important because user uses it for transfer of funds, placing a market order power up/down transaction, converting steem dollar, updating profile details and voting for vitnes and avatar.
OWNER KEY
Owner is delicate due to its ability to change the key of any account. even the owner key itself. It is very important to store if offline. It's a master key.
MEMO KEY
Memo is used for encrypting and decrypting men's when funds are transferred.
HOW DO PLAN TO KEEP YOUR MASTER PASSWORD?
I save my master key on my email, Google drive and flash drive.
DO YOU KNOW HOW TO TRANSFER YOUR STEEM TOKEN TO ANOTHER ACCOUNT?
Of course, I do know how to transfer your steem dollar to another account. I will use a picture to show you how to do it.
HOW TO TRANSFER FUNDS BETWEEN ACCOUNT
Step 1: Go to your wallet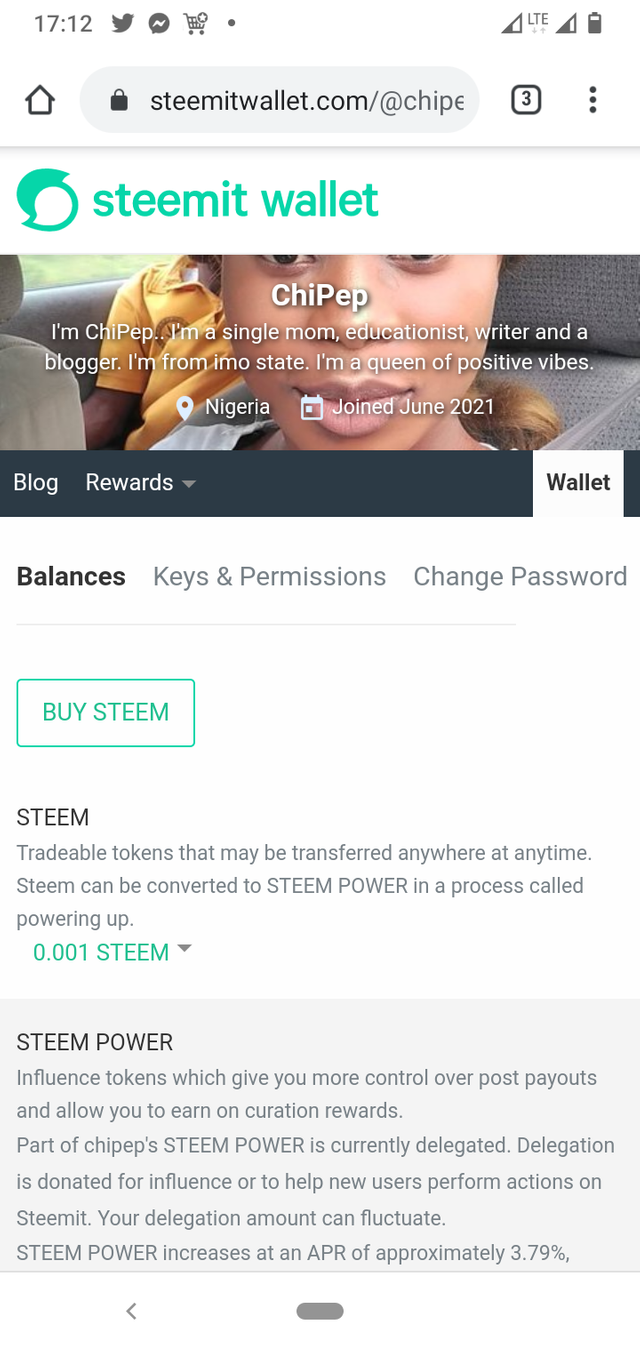 Step 2: Click on transfer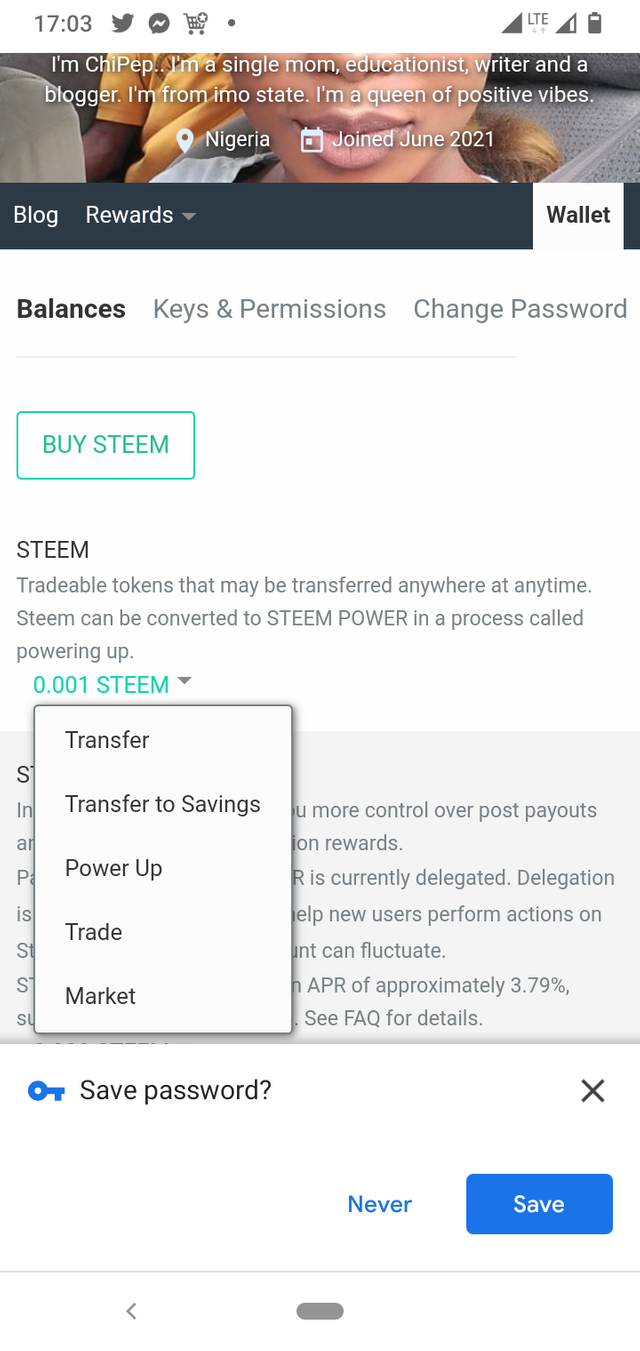 Step 3: Fill in the account name to want to send fund to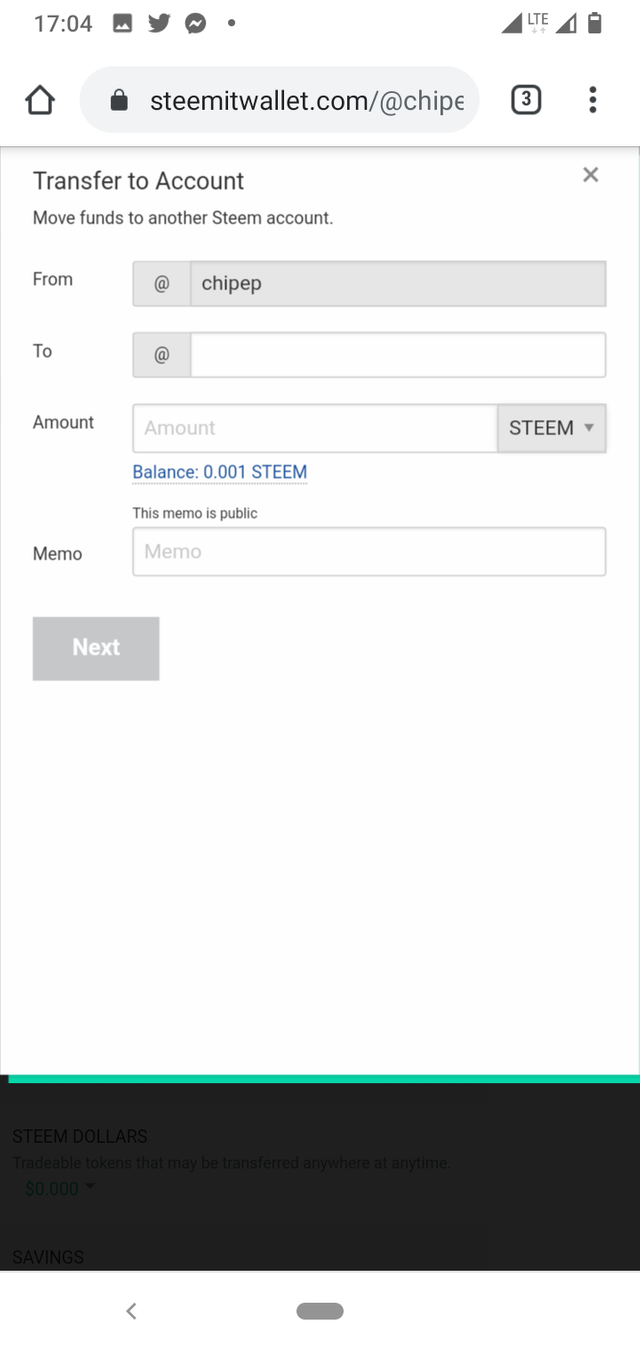 Then execute
HOW TO POWER ON STEEM
Step 1: Repeat step 1 above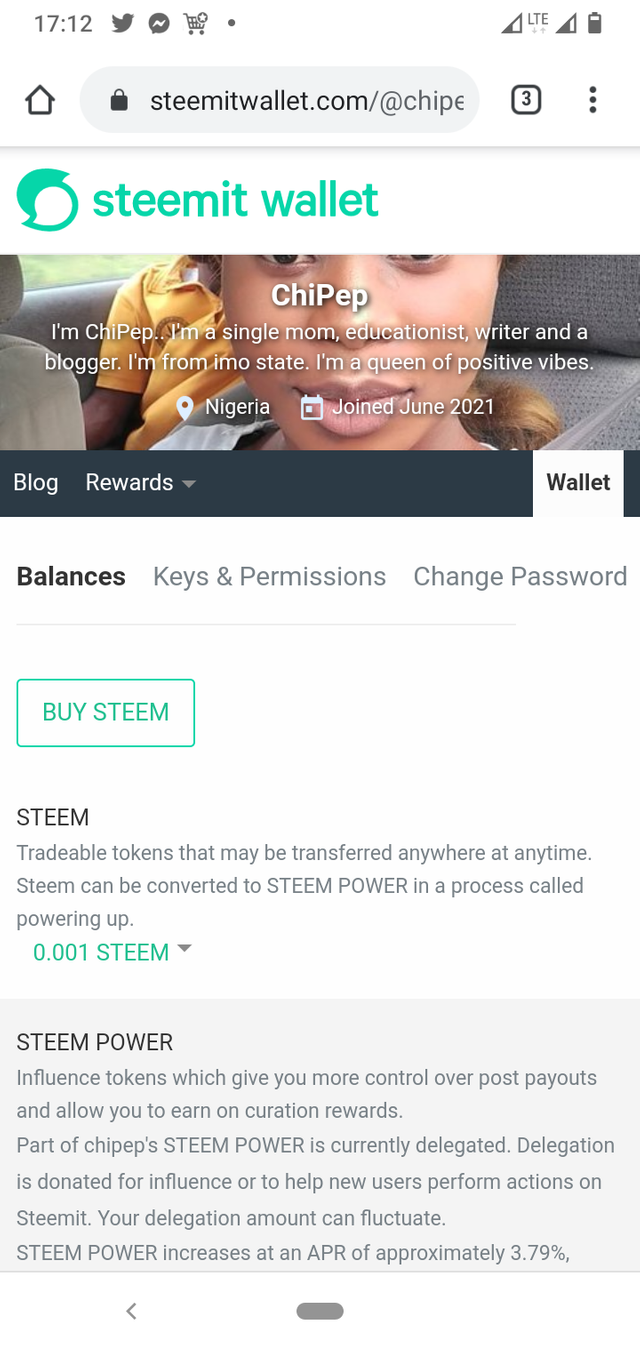 Step 2: Select power up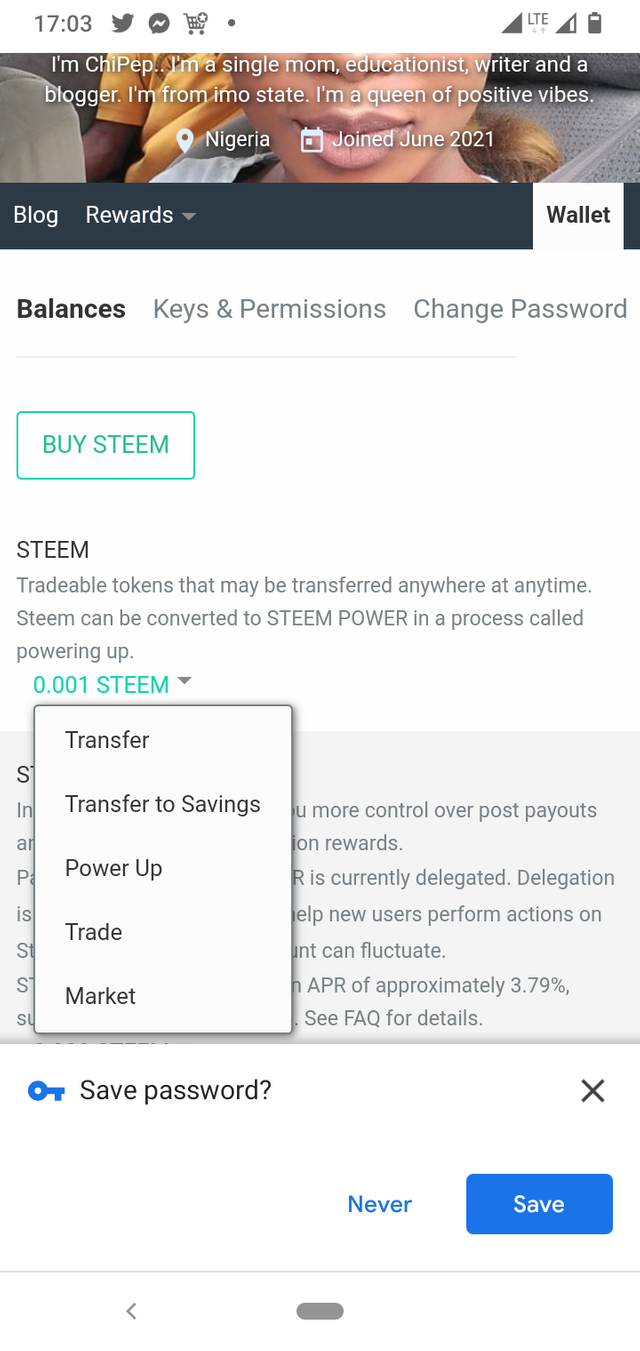 Step 3: Input the amount of steem you want to power up.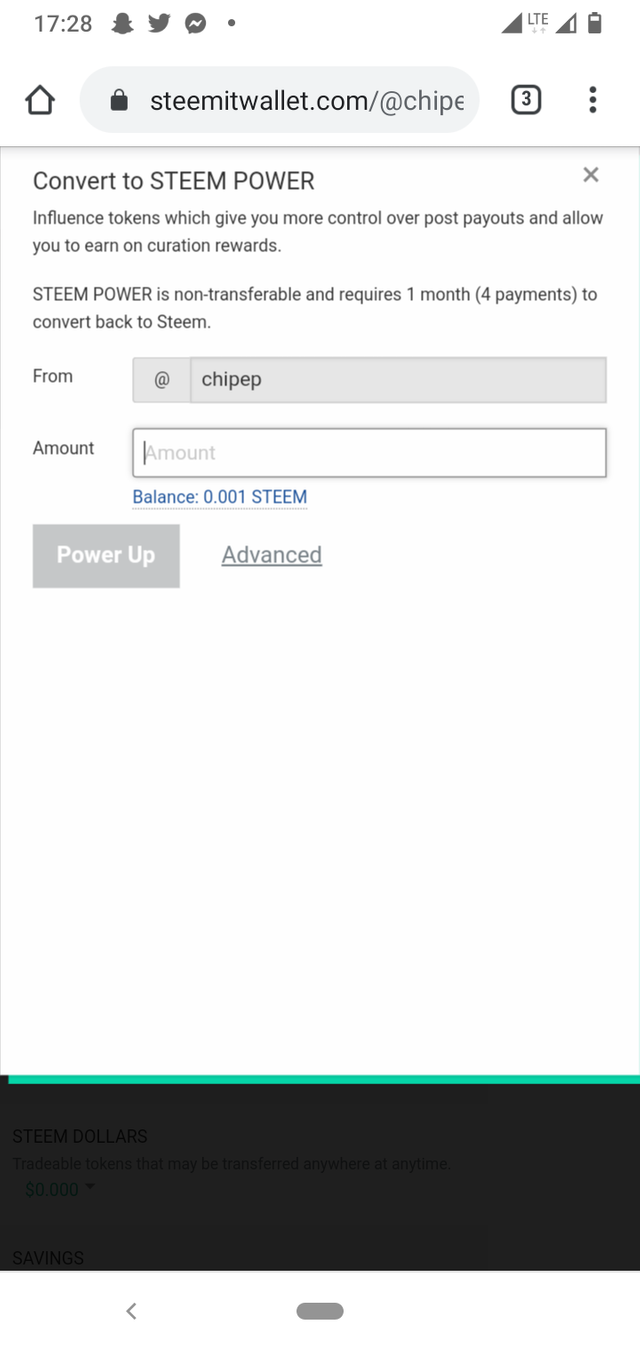 Then finally you execute. Thanks