@actifit / An update on the iPhone app
On organising this evenings actifit post I notice the iPhone app has been updated. Below is what you see when opening the app on the iPhone.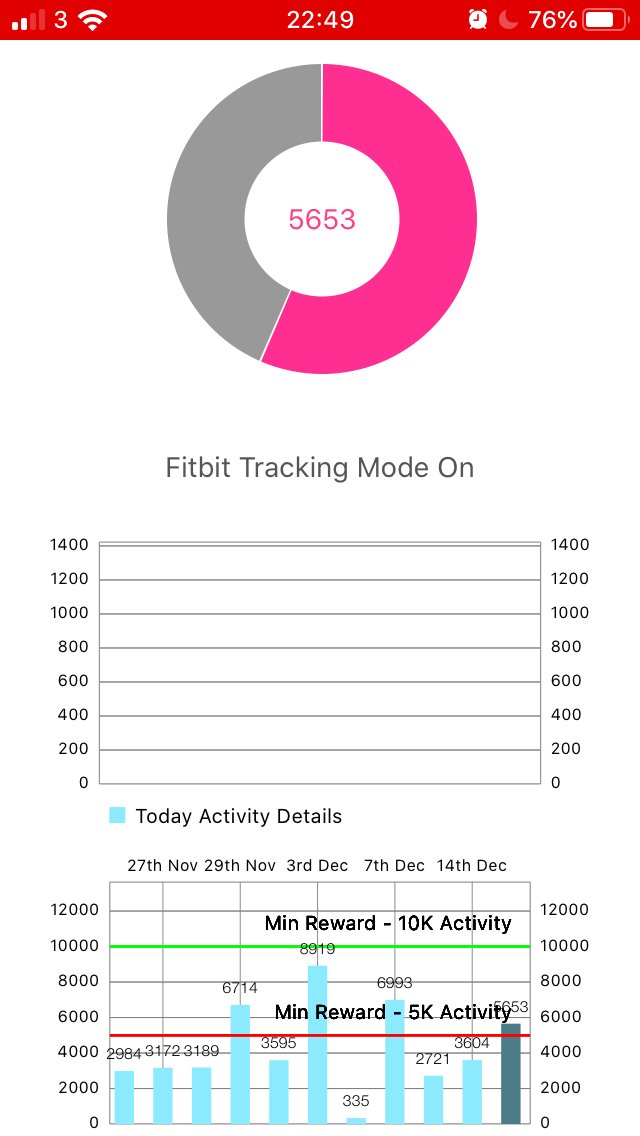 I'm not really sure what the middle chart is supposed to represent, and the bottom chart is by default, not very readable. I've zoomed out a fair bit and can see it's tracking the daily totals, but isn't fully updated with today's effort. I'm not sure it has the others right either...
Ideally, I'd like the option to post yesterday's efforts but can't see that option as yet.
Anyway, a good walk around the Xmas
Market today followed by a few beers at the pub - which likely cancel out the efforts, oops!
Cheers
Asher



11320