Ulog and Actifit Report Card: August 28 2019
Surprise! Didn't really walk around the airport today. Well, I did, but not in the main part of the airport. Primarily at our hangar. Walked up and down our halls and then packed and unpacked boxes of equipment.
Also in the news, our office received a new golf cart for driving through the tunnels below the airport. My coworker already claimed it as his own.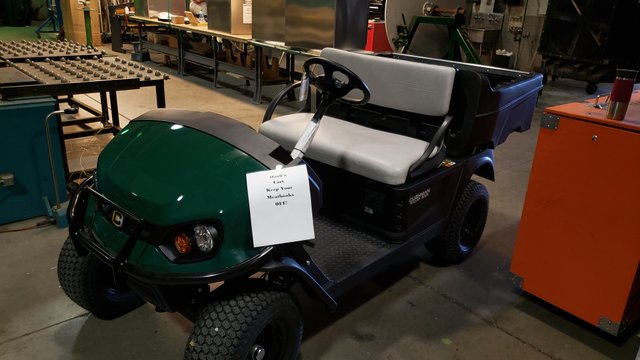 These tunnels connect to the aliens a mile down the concourses and the terminal together. You're not allowed to walk down there, so we drive through there without having to worry about getting run over by an airplane or eaten by the aliens.
Anyway, nothing too exciting today. Got home after that, had a salad for dinner, then played games with Aedan and worked more on my AI course. My latest lesson is building AI to predict stock market trends. Pretty neat! If I can get the raw data, I'll convert it to predict crypto trends.
That's it for me. Allergies are brutal this season, so I'm going to bed.


10766

Daily Activity, Moving Around Office, Walking

Height
6.2 ft

Weight
226 lb

Body Fat
%

Waist
36 in

Thighs
in

Chest
in