My Actifit Report Card: November 10 2019
Today Aedan and I visited Dinosaur Ridge, a site filled with dinosaur tracks, awesome rock formations, and a few fossils.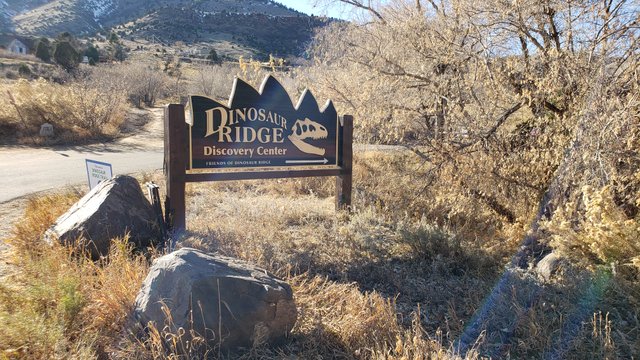 When we arrived, the last shuttle left before the lunch break, so we decided to walk the whole thing. It's about a mile there, and if we were tired we could hop on a shuttle.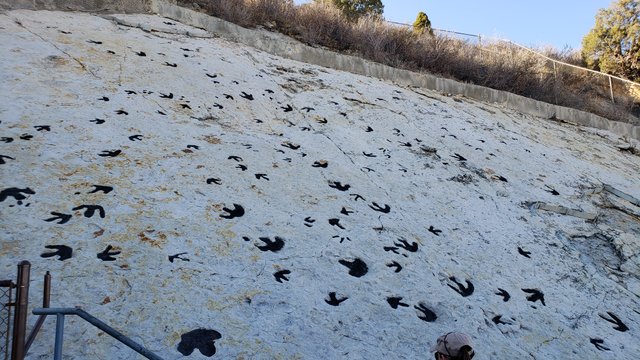 Toward the entrance, there was a sign describing the different layers poking out of the ground in this area.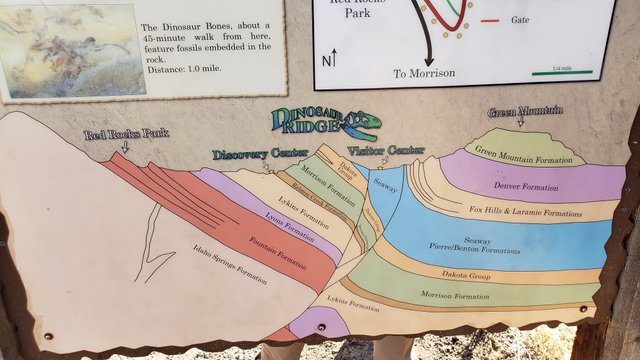 Like this one. Apparently this rippled layer used to be a sea bed before the Rocky Mountains were formed.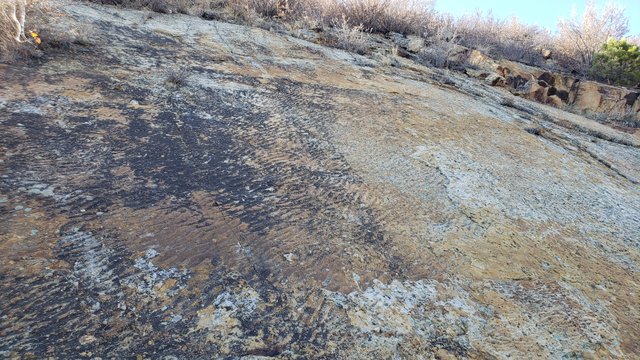 Here we really got to see several layers.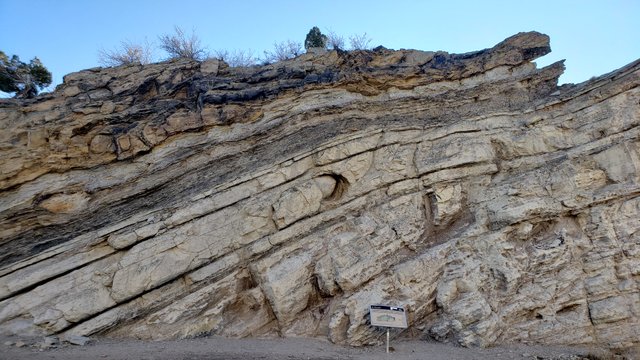 Then we walked around to the West side of the path that was bathed in the afternoon sun. The rocks here were so different! So many more reds too.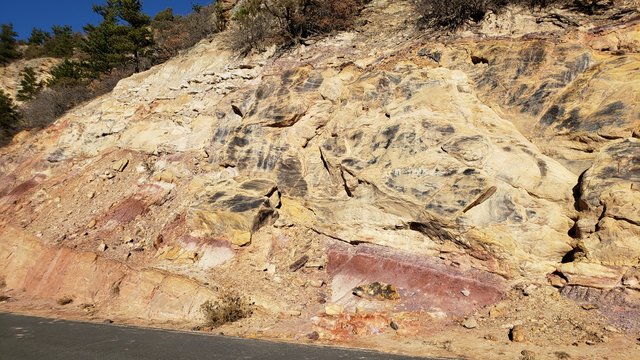 These "brontosaur bulges" are thought to be footprint impressions from these beasts that were so big, they left massive indentations in the soil layers that stick out on the underside. Neat!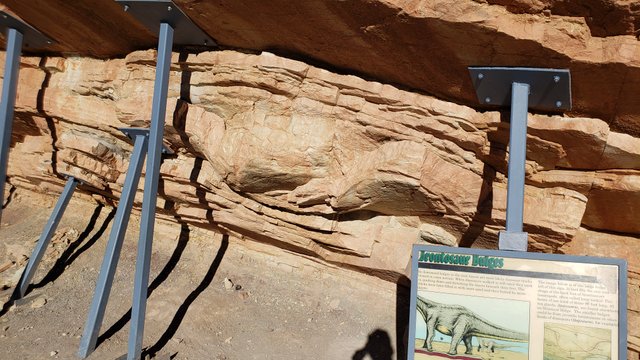 Then we finally made it to the end of the trail. Well sort of. We stopped inside to cool off and get some water...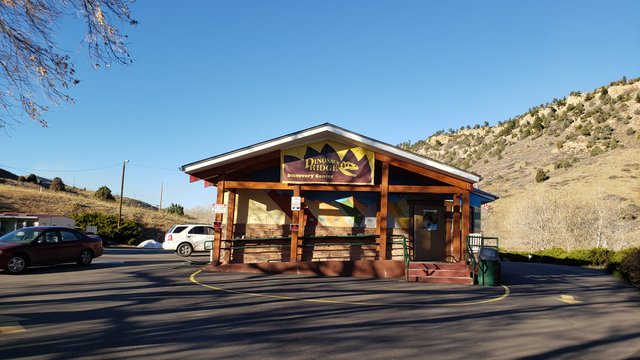 ...say hi to the prehistoric bear...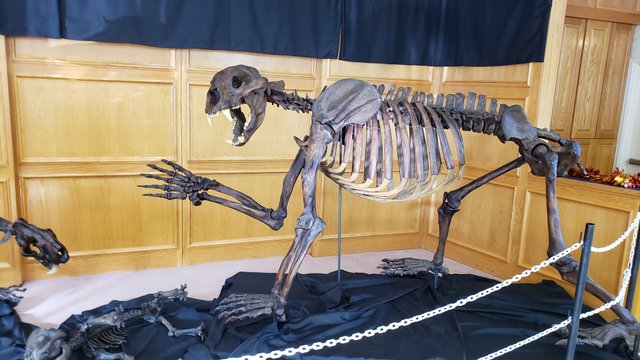 ...and watch some Planet Dinosaur videos before we had to walk back.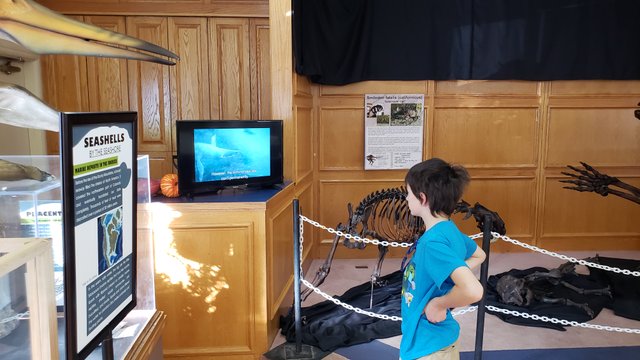 Thankfully we were on the higher side this time, so most of the walk back was downhill. But they close the gates at 4, so we had to hurry. We made it with 15 minutes to spare and had to time to look around the gift shop.
After that we found a Chicago-style hotdog place. It was so full of Chicago stuff that they even had bad attitudes and at least two signs forbidding ketchup on hotdogs! Way to be authentic...
Anyway, that was my day. My legs are sore and I might have a bit of a sunburn, but for the most part a great day!


11461

Hiking, Jogging, Play with kids/grand kids, Walking
| | | | | | |
| --- | --- | --- | --- | --- | --- |
| | | | | | |
| 36 in | | in | | in | |