My Actifit Report Card: February 16 2020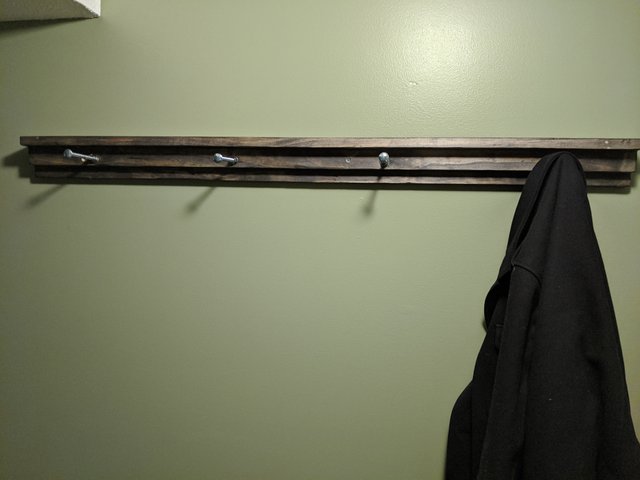 Today was a pretty great day. I didn't get much exercise but I hit my minimum step goal of 5k steps, so that is good.
I got up this morning and cooked some bacon for breakfast. I fry it on a camp stove out in the garage so it doesn't smell up the house. I don't mind the smell of cooking bacon but it just lingers so long and penetrates everything in the house.
After that I went to church and left @mrsbozz home to meal prep and work on some school work.
When I came home we finally mounted the coat rack I built several months ago. I put a coat of stain on it yesterday and let it dry overnight. It will be really nice to have a place to put my coat when I get home from work now.
I am not looking forward to the 4am alarm tomorrow but I know once I am up I will be happy I worked out.



5454