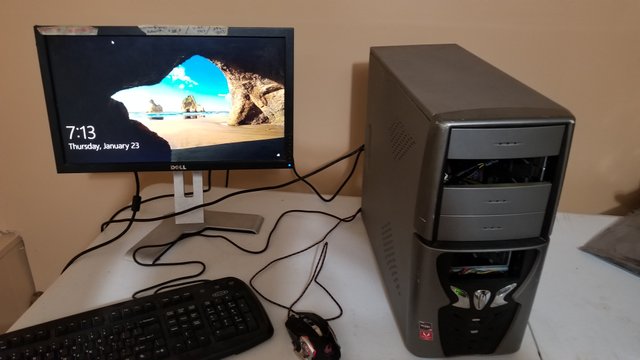 I got my chores done around the home as usual. Today I was expecting a visitor. The neighbor kid decided he wanted a new computer. He figured out that a custom built PC would better suit his gaming needs than a budget consumer model offered at the local big bix store. I gave him some ideas and he worked out a list of parts for his first machine. The case was a freeby from another neighbor. It needed some.....fine adjustments with a hammer and a serious bath. But it cleaned up fairly well. And he saved about $100 by using the old case. The rest of the parts are brand new: AMD Ryzen 3500mhz CPU, a decent upper range ASUS motherboard, 8gigs of RAM, and a pretty nice SSD. The video card is still in shipping but he can make use of the on board video for now.
I've been a PC tech for nearly 30 years. I told him he could bring the parts over and I would guide him through putting it all together. Not a bad machine at all for his first time.
Here is a shot of its first boot. He was pretty nervous that it wouldn't fire up....heh... There were no issues. It booted right up!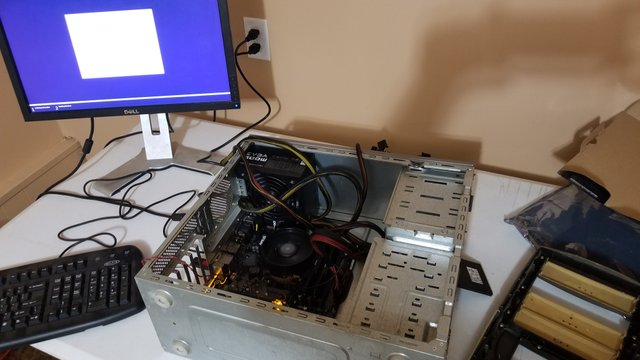 11495

Daily Activity, Home Improvement, House Chores, Moving Around Office, Walking