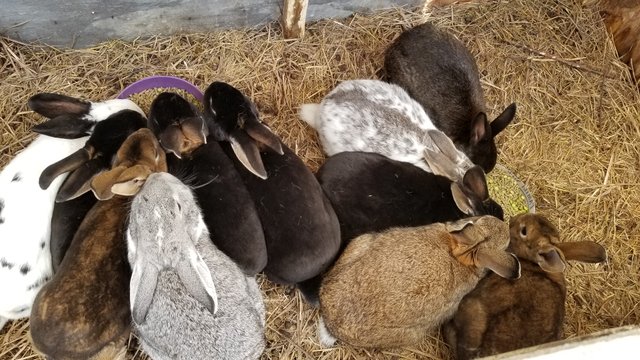 .......and taste good with bbq sauce!
Harvested another 37#s. The grey and white ones in this photo were kept and are now part of my breed stock. No freezer camp for those two.
After that gruesome task was done we fed and watered the rest of them. I still have about a dozen left to butcher. But they will have to be done some other day.




5393

House Chores, Walking, Weight Lifting