My Actifit Report Card: July 19 2019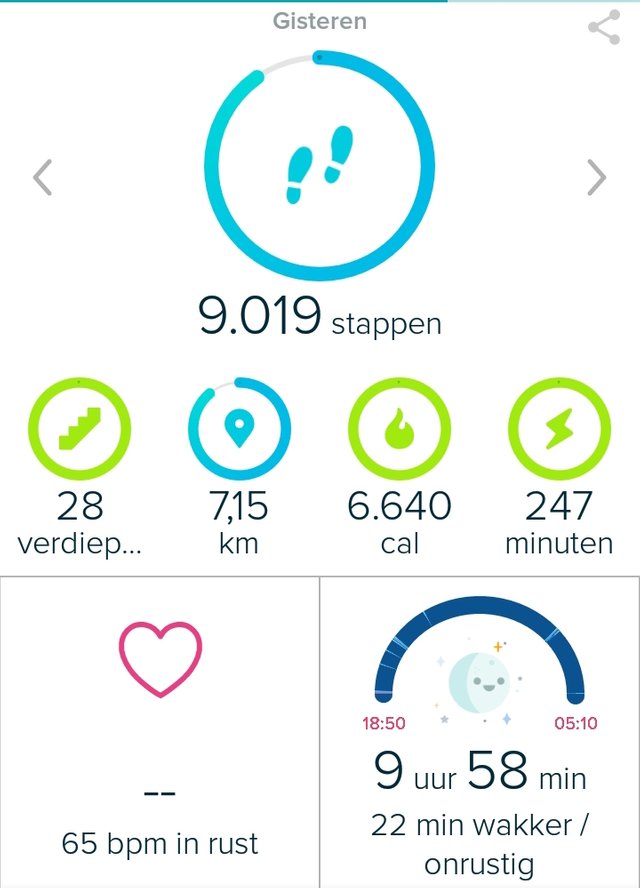 Indexpage
Dutch profile
Greendeliver-sm
Yeahhh killjoys are back and how! If you have been following me you know I like sci-fi.
I totally adore this series.
I almost finished the cable trays yesterday and walked from 0 to 5th floor a couple of times so I was totally wasted at the evening with my legs pounding and my arms shivering. After I took my medicine and do my gameround splinterlands excluded I fell asleep. No I didn't make a post I'm sorry.
Today I will do some gardening that ania the polish girl started and will make a post about it on @greendeliverence I will also reach out more to some newcomers with a scripted post with tips and tricks. Although there aren't that many anymore.
I want so much but can do a little a day so I will make a schedule what to do next etc. The timebox thing.
so many plans, so many dreams… so many possibilities
vote Greendeliverence for witness

Alldutch discord for fun and support




9019