Actifit Ulog July 4 2019 - Mini Team Malaysia Catch Up & Mum's Fall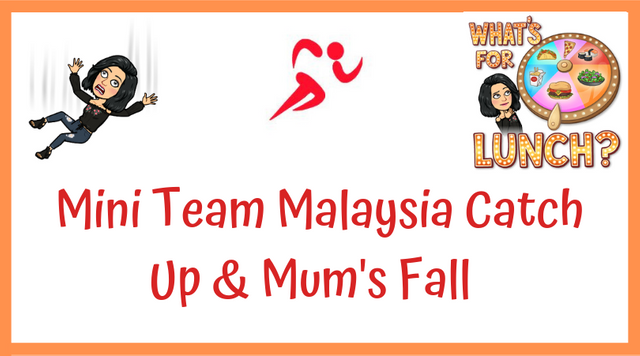 Steemfest! Steemfest!!! My thoughts were screaming last night and I knew that I had to, I must continue to move and post! I only managed a little over6000 steps but I really think that it was much more.
The day started out just like any other, in fact, I was optimistic and I would get over 10,000 steps because I had a day all planned out with meetings and a long-awaited lunch appointment with my dear friends @bitrocker2020 and @elizacheng and a jog in the evening after work. I had so much to catch up on and as usual food will always be good. @bitrocker2020 suggested Super Kitchen Dry Chili Pan Mee (Spicy Hand Made Flour Noodles) with a soft boiled egg on top! It was yummy! You can go check out his post review which he did for Tasteem on this Chili Pan Mee. I totally forgot to take any photos so you can also check out @elizacheng post of our little get together here. She even remembered to take photos of our 2nd venue which we went for coffee and walnut pie. The nice thing about it was that we to take quite a long walk to get to our 2nd venue, hence more steps! Every little bit of exercise helps! @joannewong was supposed to join us but she had a last minute medical emergency with her sister's baby. We missed you babe!
The day went pretty well (or so I thought!...) Lately, it has been a series of one thing after another. Anyway, after finishing work I made my way home and stopped to have a coffee with another friend. We wanted to eat green tea ice cream from Family Mart hence more walking! We couldn't find a place to sit so we continued to walk around the area and when we were done with the ice cream we headed to McDonald to sit down and have a coffee/snack. We chatted away and finally, it was time for me to get the kiddos and go home.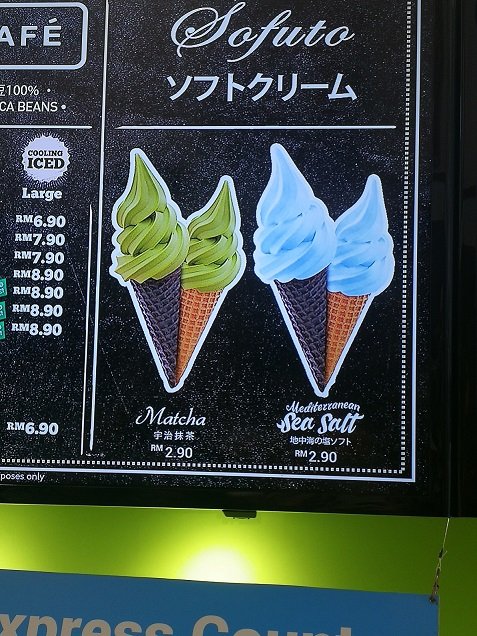 There was a new flavour...Mediterranean Sea Salt! We wanted to try it but they had sold out!! If you love Family Mart ice cream go try it and let me know if was yummy.
By the time we got home it was pretty late, so I continued to rush around finishing my chores around the house and prepping Chapati and Murtabak for bed. Once again little Murtabak decided that he wanted to cuddle on my lap again and this time, I decided to take a shot. He was playful and was laughing away as I snapped pictures and then settle down to listen to me read.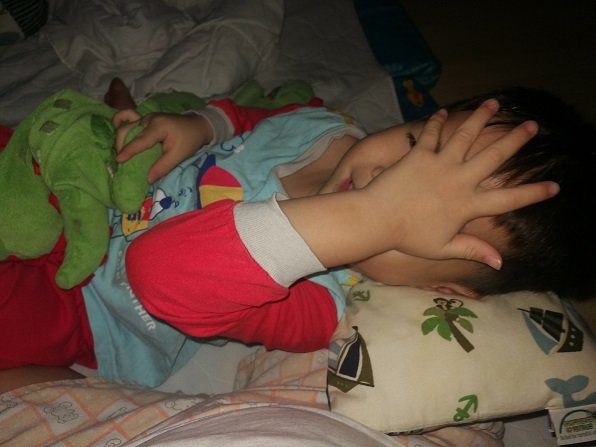 My little baby boy!
Suddenly the phone rang and when I looked at the caller ID...My heart leapt into my mouth as the caller ID showed it was my Dad. I was pretty sure that him calling me this late at night would not be good news and I was right...my mother took a fall this afternoon and had broken her ribs. They had just gotten home from the hospital and he then decided to let me know what had happened. I panicked as my Mum has SLE, very bad osteoarthritis and a host of other medical issues that have caused her to be in pain for the last 20 years. A fall that bad would mean really horrible consequences for her. I cried as I quickly packed my stuff and drove over to help and be with her. This time I was nearly running and my step count flew over the 5,000 mark.
I arrived and as expected, she was in terrible pain. The thing with rib fractures is that they can't do much for you except to manage the pain and it has to heal on its own. Her hands were swollen from the fall and she had shooting pain every time she took a breath that caused her cold sweats. I picked up another 1,000 steps as I ran around getting stuff for her and helped her get comfortable. I reckon I would have picked up a lot more steps but there were times when I needed both hands and left my phone on the table. It was well into the early morning when I finally fell into bed in exhaustion. I am just glad that my Mum managed to sleep with all the pain medication and I am hoping that nothing else gets worse.
Hope with me! I would really appreciate it.
Xoxo,
Khim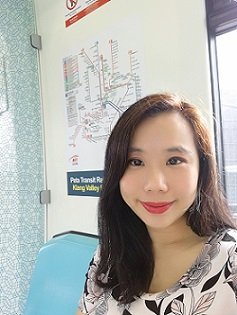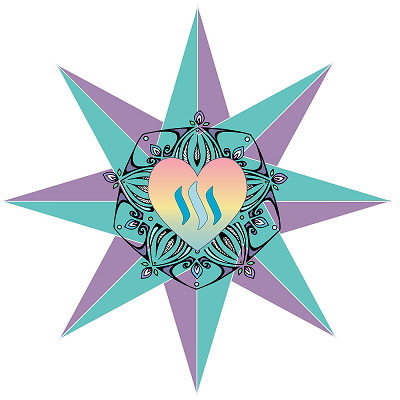 6169

Daily Activity, House Chores, Moving Around Office, Walking