ULOG #02 - Actifit Testing on OnePlus 3T vs Samsung J7 Core
This ulog is mainly about my little experiment of using the Actifit app via OnePlus 3T vs Samsung J7 Core.
My start of the day
Nothing special in the morning. I've installed the YouVersion Bible app on Android. It gave me Ephesian 3:20-21 as a daily reminder via the widget.
Now to him who is able to do immeasurably more than all we ask or imagine, according to his power that is at work within us, to him be glory in the church and in Christ Jesus throughout all generations, forever and ever! Amen. - Ephesian 3:20-21 (NIV)
While checking the downward movement of Bitcoin to $7,700ish, I brewed myself a glass of coffee and get ready for the day.
New Korean drama worthy of watching
A secondary thing noteworthy is there's a new Korean drama series that I find interesting. The title is "My ID is Gangnam Beauty" with comedy and romance as the main genres. I've watched two (2) episodes of it and found it entertaining and interesting. I'll write a review in a couple of days, or perhaps will wait next week until I've watched four (4) episodes of it.
Actifit experiment
Now comes the real topic for this ulog. Today is my second day "playing" with the Actifit app. I'm testing Actifit with two (2) handphones. It's not because I want to specifically test them, but I have two Android smartphones and I move around carrying both phones with me. So I thought, a simple test would be interesting. My primary phone is OnePlus 3T while my secondary phone is Samsung J7 Core. For both phones, I closed all background and foreground apps, cleared the notifications, turned on the GPS location setting, and turned off wifi and mobile data. I then run the Actifit app on the foreground and lock the screen using the power button. After that, I stacked them face to face and put them inside a small waist pouch. I then walked around a nearby park while "marking" the distance.
The result? Using the Google Maps app, I counted my walking distance around two (2) kilometers (approximately 1.24 miles) which should be around 3,000 steps. The Actifit is tracking quite accurately of my steps on the OnePlus 3T phone. It gave me around 3,000 steps. However, surprisingly, the Samsung J7 Core gave me only around 300 steps. One-tenth of my real steps. Sad right?
Since both phones had no net connection either via wifi or mobile data, I would assume that the Actifit app is tracking my movements using the phones' accelerometers. Perhaps my Samsung J7 Core's censor was not that sensitive anymore. Well, no matter, at least one of my phone is working correctly. Of course, I then continued with little bit of stretching to get the numbers up to 5,000 or more for this post.
So, the "winner" is OnePlus 3T and the "loser" is Samsung J7 Core. What about you, what kind of phone are you using for the Actifit app? Does it work flawlessly? Do you experience any kind of problem with the tracking?


@liberviarum tracked today a total of 5103 moves/activity via Actifit Fitness Tracker.
This involved performing activity related to Walking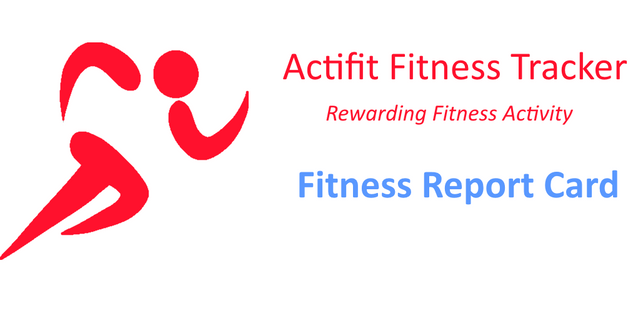 Download Actifit Fitness Tracker mobile app from google playstore