My Actifit Report Card: July 16 2019
What a day! I set a new personal record on the step count and ebiked for 45 miles round trip. That's about the limit of the ebike battery and my personal endurance. There was a bit of battery left and I did not ride all the way on the lowest assist setting so in theory I could have gone farther.
I also played eighteen baskets on a really tough disc golf course that I rode my ebike to. Well actually it was seventeen baskets because on the last basket I shanked the disc really bad into some bushes and looked and looked and looked...
This picture below is the final resting place of the great Tobu the disc: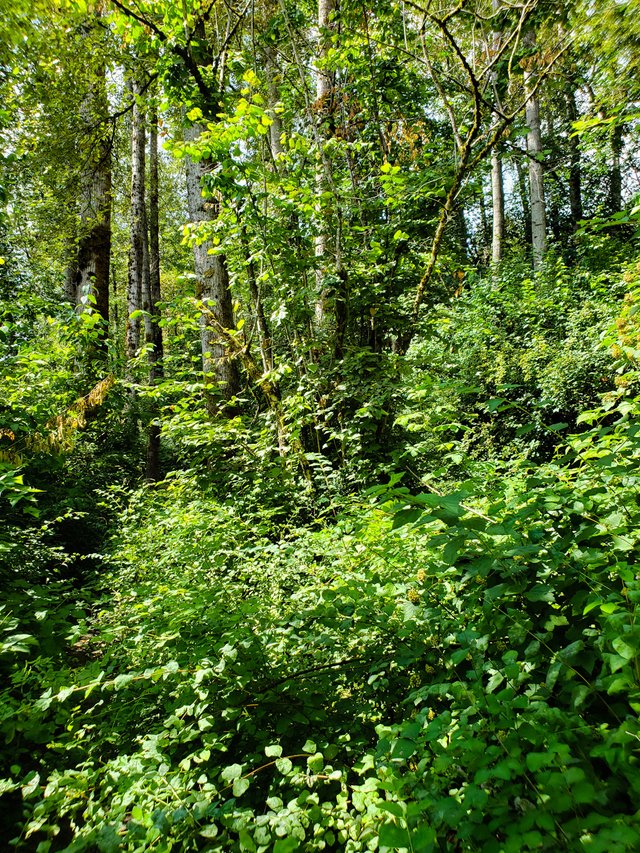 I have not completely written off the disc but the electronic tracker in it must have gotten wet and the disc just won't turn on the beeper to let me know where it is. I'm planning to return tomorrow and search some more.
According to documentation the battery is supposed to last for some five days so I guess if it dries out enough it might start working again. However, this is the Pacific Northwest and it tends to get rather wet around here.
I guess after five days it will turn from a search and rescue operation to RIP Tobu disc, lol.
Meanwhile I have my nice rasta disc to play with. This disc likes to turn really hard if you power it up too hard and I'm still trying to learn to throw it. It tends to drift way right or turn into a roller - which is good sometimes if that is what you want.
It does have a cool looking graphic with the dude looking like they are holding a chef's knife or cleaver or something.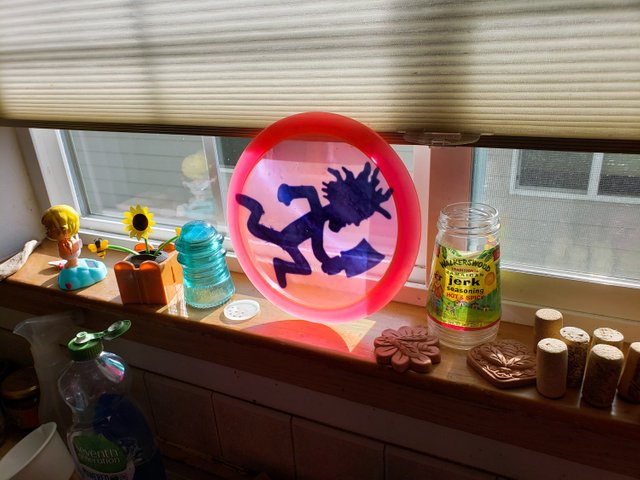 The graphic is kind of fitting for the Jamaican jerk chicken that I ate tonight. This is about my favorite way to cook just about any meat but you do need to be careful not to put too much on, it is rather spicy, especially if you are used to the mild food we usually get around here.
It is not really popular here in the Pacific Northwest and you need to special order it off the net or purchase some when you travel to hot dry places like Colorado.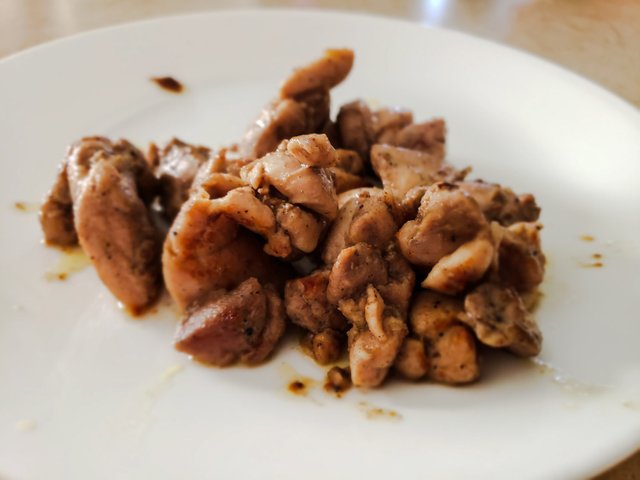 Well, hopefully this post is a fit for the new token JAHM I'm targeting. I"ve always wanted to go visit Jamaica but I hardly know anything about the culture.
---
Thanks for reading! I always value your support and comments. The pictures were taken by me with my Galaxy S9+. Text and graphics copyright lightsplasher & litesplasher.

---


35088

Cycling, Daily Activity, Golf, Walking
---
Posted via ReggaeSteem.io | Reggae Culture Rewarded