My Actifit Report Card: August 3 2019
I did lots of disc golfing, ebike riding and yard work today.
My son and I played in the morning and were having a bit of a rough game - especially my son was.
We approached the seventh basket which has some low overhanging tree branches and close by trees. It is a fairly long 295 foot shot with the river on one side and a playground and table on the other. Going long by much puts your disc in some thick bushes.
On this basket my throw went out on a good line turned right just slightly and faded back just a bit to the left to land close by the basket. It was the best throw from the tee I've done on this basket.
My son's throw went too high and faded hard turning left over some bushes on the edge of the fairway. It was flying so high that we both thought it might had cleared the bush and went into the river. It was so thick that we could not find away through it to go look.
I was pretty hungry for lunch at that point and I had forgotten to turn off my Tobu disc with tracker built into it so the battery was completely dead. I figured we both were probably not in the best shape to finish the rest of the eighteen basket course which is very easy to lose discs on so I suggested we quit for lunch.
My son wanted to go out but I've been feeling a bit tight lately with the slump in the price of Steem you know, lol. So I mooched lunch off of him and we tested out his new debit card. It worked, yay! Who says there's no free lunch? 😁 👍
After lunch I we realised that we needed more bird feed so I rode my bike down to the store and brought back a ten pound bag. I noticed a path down to the river by the disc golf course so I stopped there to look for the disc.
I could not find it anywhere but I did take some nice pictures.
An old tree stump: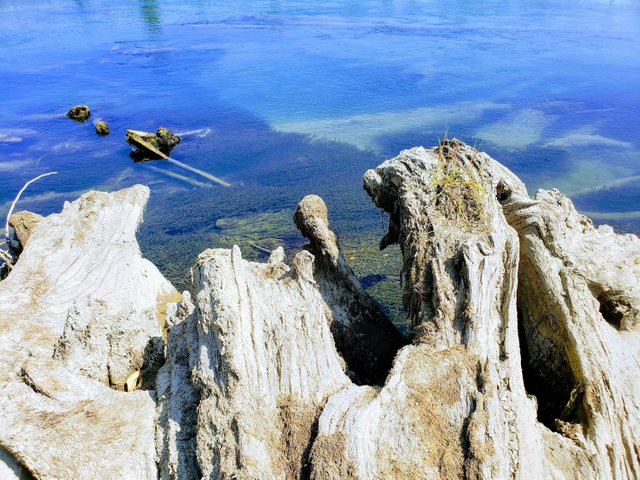 Looking close in the river for the disc I noticed some really small fish swimming around in the sunny shallow water: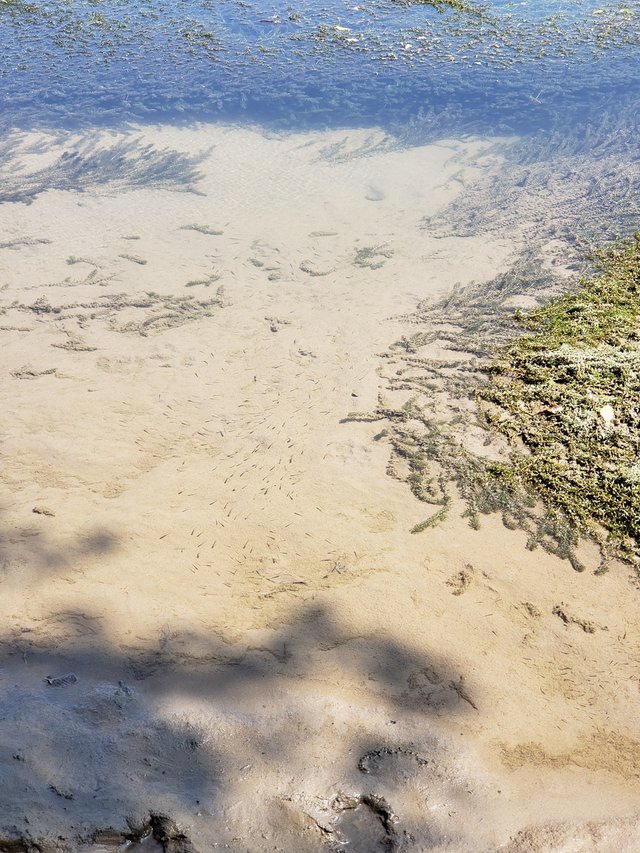 Here's a closer view of them: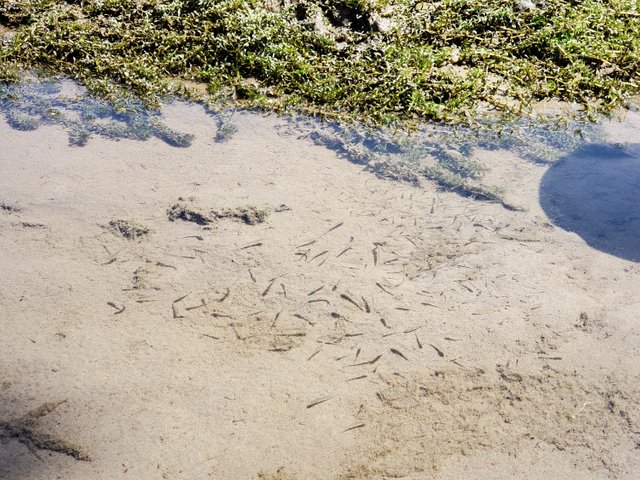 I don't know what kind of fish these were but it was fun watching them swim around.
I did notice that #creativecoin tag seemed to be paying out on Actifit posts so I thought I would try it again.
---
Thanks for reading! I always value your support and comments. The pictures were taken by me with my Galaxy S9+. Text and graphics copyright lightsplasher & litesplasher.

---


12921

Cycling, Daily Activity, Golf, Walking, Yard Work