Actifitting throughout the day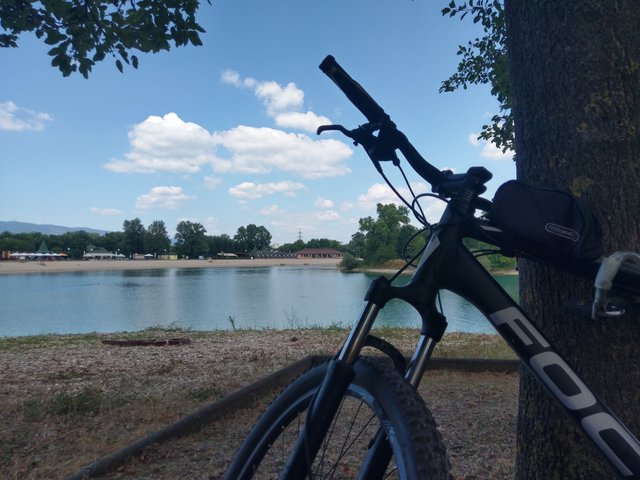 Had an amazing day today and knowing how much I'll be active today, I've decided to fire up the actifit app and see actually how much activity it turns out to be.
Finally got my day off work and I had to figure out if it's worth going with the bike to work instead of driving with a car so I took the bike and went straight to the place I work at with a moderate pace.
It's about 8km away from where I live and it took me around 15 minutes to get there which is pretty much the same amount of time it takes me to get there by car.
Having figured that out I decided to cycle a little more to the nearby lake and swim but naked because I had no swim shorts with me 😆
It was hella hot and I had to cool down a little so swimming with my birthday suit was the way to go.
So, from now on I'll go to work with my bike, save up 60€ per month which I would usually have to spend on gass (now I'll invest that into crypto) and in the same time I'll get a daily dose of physical activity to boost my overall healrh and endurance.
At the end of the day, my activity count was a whooping 11k which is rather close to my personal best of 15k. This included 20km of cycling and around 5-7km of jogging.
That about sums it up for today.
I'll be doing more of these moving forward into the future so if you enjoyed reading this report card, be sure to follow up on future ones.
Cheers!



11757

| | | | | | |
| --- | --- | --- | --- | --- | --- |
| | | | | | |
| cm | | cm | | cm | |