My Actifit Report Card: January 31 2020
Hello my friends!
Is great to write for you guys... again I have reach almost 1.7k cal burned thanks to the cardio... always I tried to keep 160 and up steps per minute... is exhausting but feeling great at the end 💪🏽😁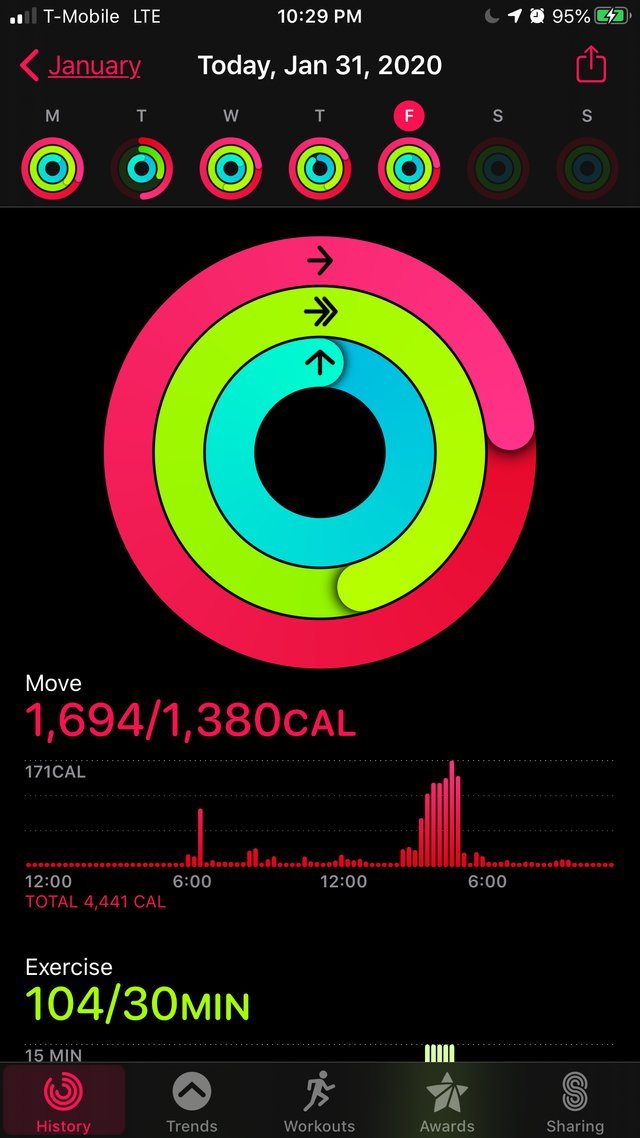 Today at gym cinema... was a day for mad max fury road... and I can saw my FURIOSA!!! 🚗🚗🚗 🚛🚚 hahahahaha great movie... I love when they're chasing here with the rock band in the truck lol...
Well guys please remember that you need to
KEEEEEEEP AAAAACTIIIIIIIVEEEEE 🗣🗣🗣🗣
#team-mexico #fatburn sportstalk zzan #fit #back #shoulder #upper #teamgordo #healing #mexico #gym #cardio #steemusa actifit #steemiansclub #health #life



9263

Gym,Moving Around Office,Weight Lifting,Walking