My Actifit Report Card: November 16 2019
Today i go to work. After, i went to museum locatef in the ancient palace of Iturbide's Emperor. There u can saw and enjoy the expositions of the greatest mexican artisants!! It's an amazing expirience.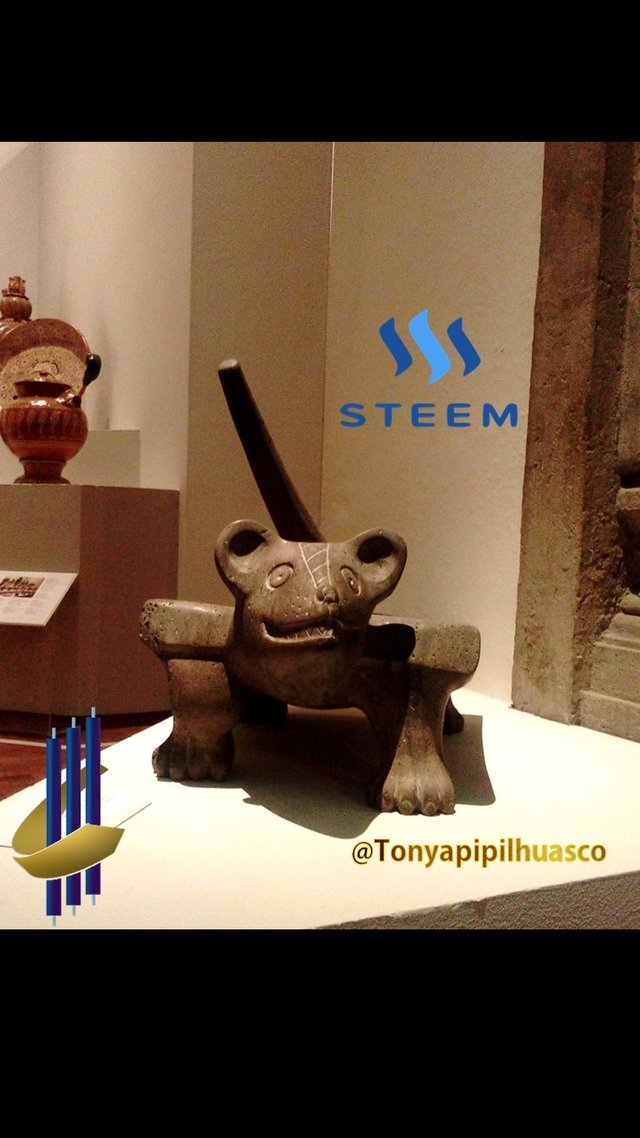 In this photo you have the view of a "metate" that was a manual mill in which corn kernels were vanished to elevate the mass of corn that was and remains the basis of the diet in Mexico.
The piece is made of volcanic stone, known as "tezontle". The author is Román Arrieta Arrieta. The "metate is crowned by a Mexican dog head, or water dog, whose original name is" xoloitszcuintle ", according to the legend of the people" Mexica "(Aztec) this dog accompanied the deceased to the mictlan, or sacred land of Underworld In the Aztec cosmogony, the underworld was not like Western hell, but a paradise in which Tlaloc was the god of rain, in the case of women; or Huitzilopochtli, the god of war, was served in The case of men.
![Diapositiva2.JPG](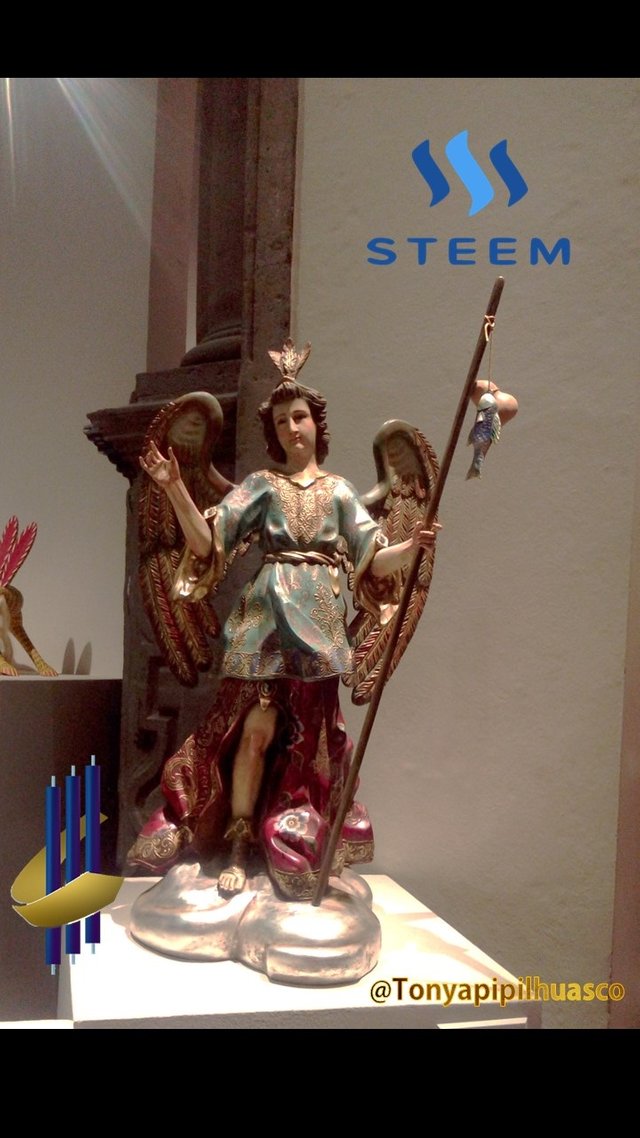 )
This other representative piece of an angel is elaborated in the original Viceroyalty technique. Its base is stewed, polychrome and ingrown wood. Its author: Agustín Parra Echaurrí.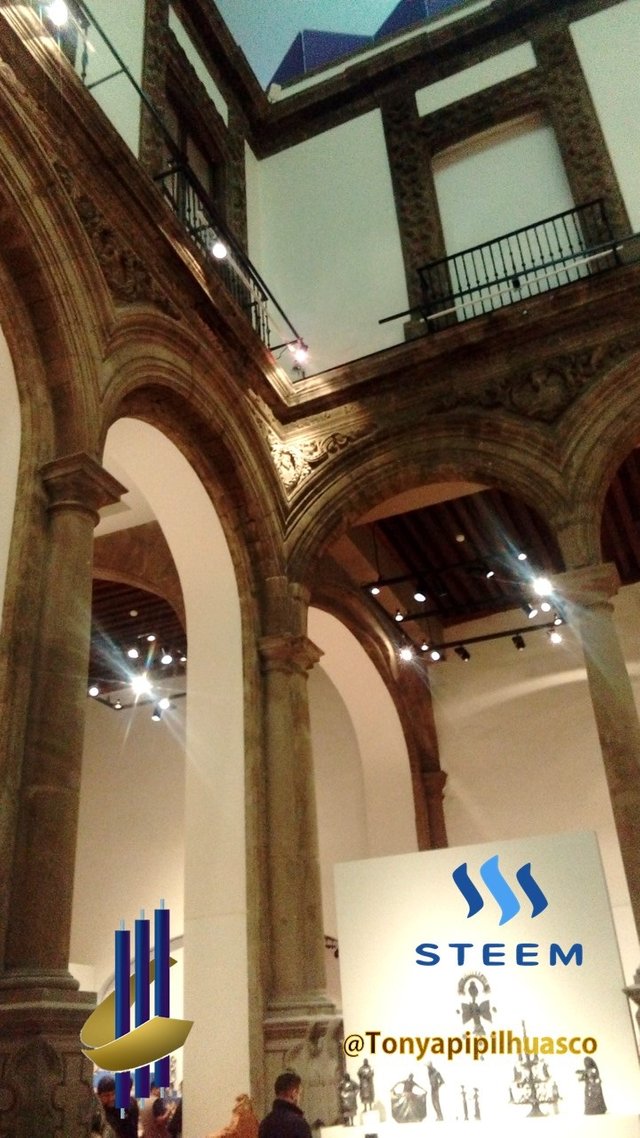 This vast and enormous artisan exhibition has the majestic imperial palace of Iturbide, located on Madero Avenue, in the Center.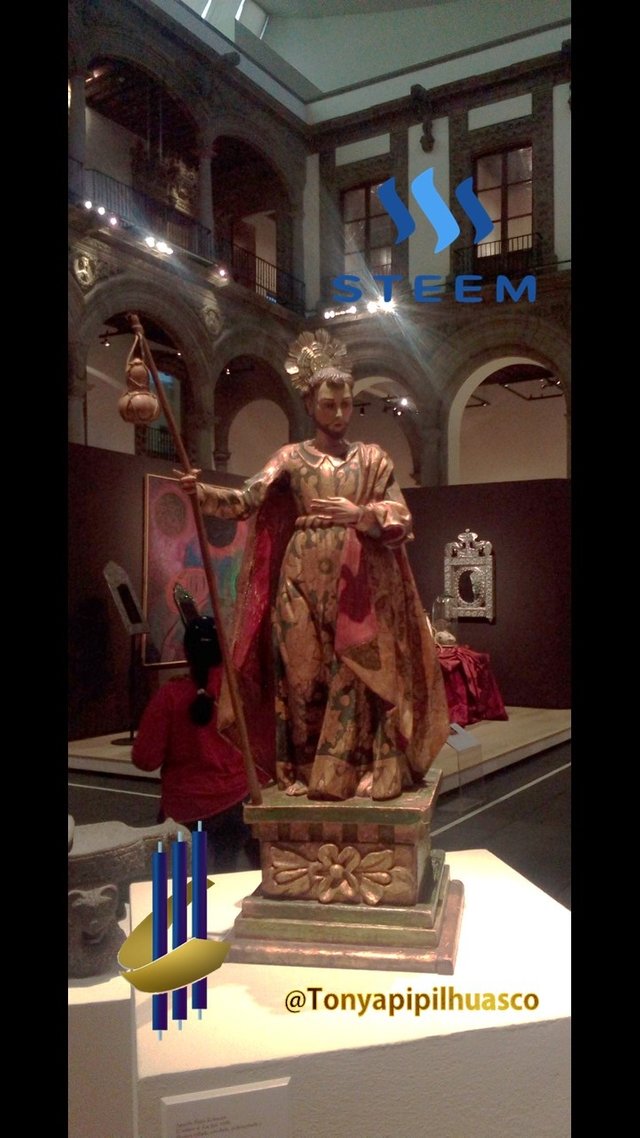 This other beautiful piece of Catholic sacred art, comes from the same author and the same elaboration technique




12348

| | | | | | |
| --- | --- | --- | --- | --- | --- |
| | | | | | |
| 103 cm | | cm | | 114 cm | |