INDIA VS NEW ZEALAND :BIG FIGHT IN THE MANCHESTER.
Hello guys here i am back with my new post which is one my favorite game cricket
Guys as the worldcup match between india and new zealand has been banned due to rain with each team got 1 point each.
With top on the table team india with full form batsmen ROHIT SHARMA, and captain VIRAT KOHLI going to face the table 4 position new zealand
In worldcup india and New Zealand faced 8 matches where india had won 3 matches while New Zealand won 4 matches.
But compared to this year indian team looks more dangerous with bowling of bhumrah and shami
Hope lets wait watch the result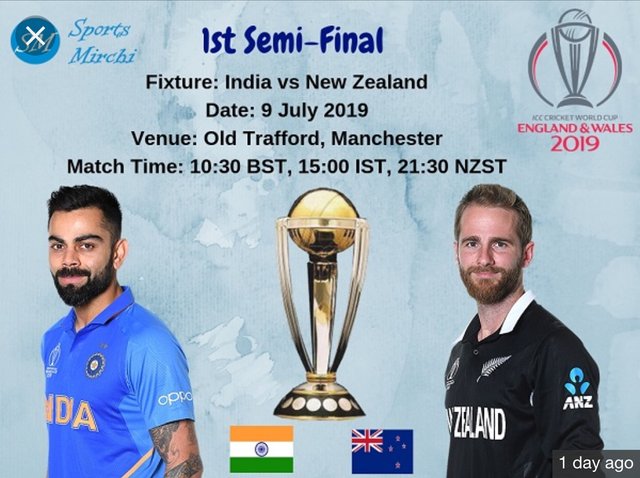 8541