Bitcoin looked down, Stellar increased to 156.9 Percent
At a time when Bitcoin and a number of other crypto ducked, Stellar (XLM) actually gore up to 22.71 percent in 24 hours. Observed this evening, at 3:20 pm West Indonesia Time, XLM turned green in the range of US $ 0.083480 per XLM. For a week the XLM header reached 156.9 percent!
Within the last 7 days, XLM has indeed become the prima donna of the global crypto market, especially when it started to move up on September 17, 2019. As of September 12, 2019, XLM rose from US $ 0.055136 to US $ 0.086517 as of September 19, 2019, with changes reaching 156.9 percent!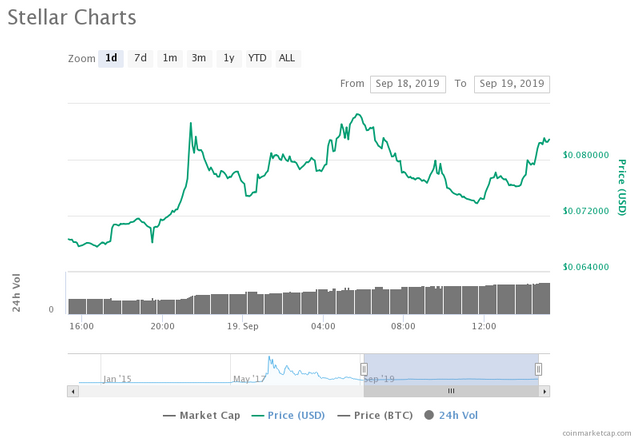 Stellar price trends (XLM) for the past 24 hours. Source: click here
---
While this is monitored through Santiment, if you want to monitor more fully about market developments through Sentiment CLICK HERE,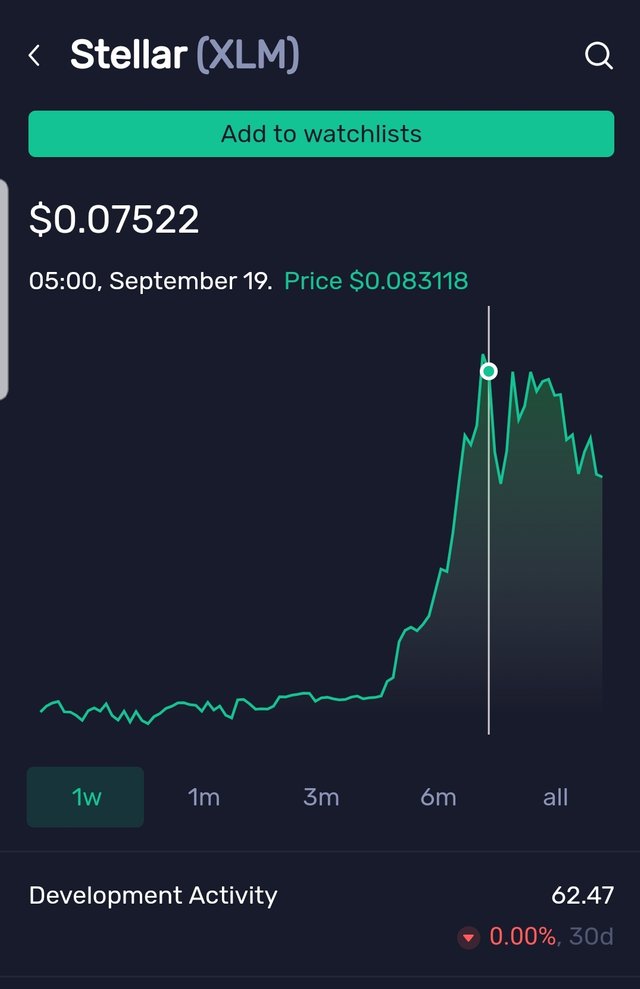 Twitter. Instagram. Linkedin. Youtube. Tumblr. Reddit.
---