My First Post on ACTNEARN
Hi there!
My friend talked me about ACTNEARN. He guided me to invest tokens and I staked on my wallet. Let me see you my screen shoot transaction below: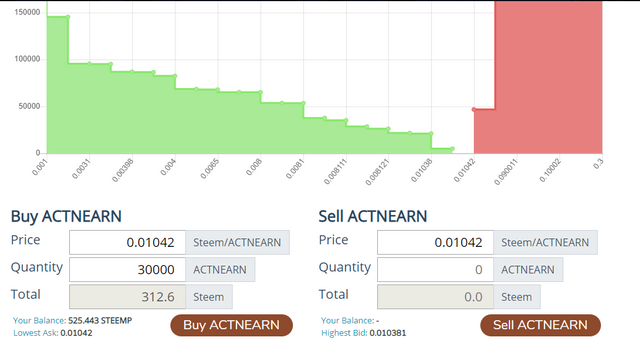 My first transaction, I bought 30K ACTNEARN on Steem Engine for 312.6 STEEM. A few minutes later, I got it!
So, my second step, I convert my tokens to gain my power.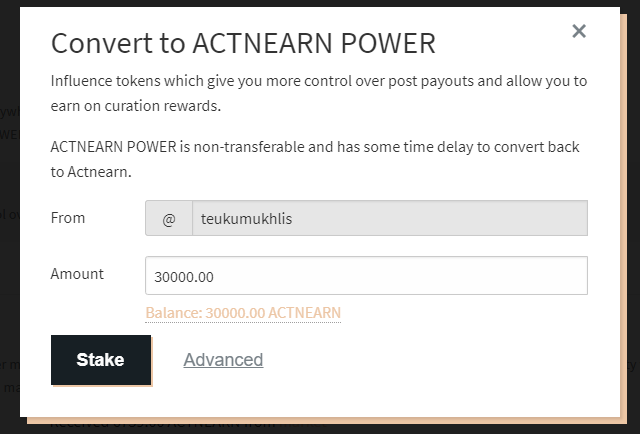 Finally, I bought 15K ACTNEARN.

Thank you to @azirgraff
Follow my twitter: @tmukhlis