The Most Generous Man On Earth!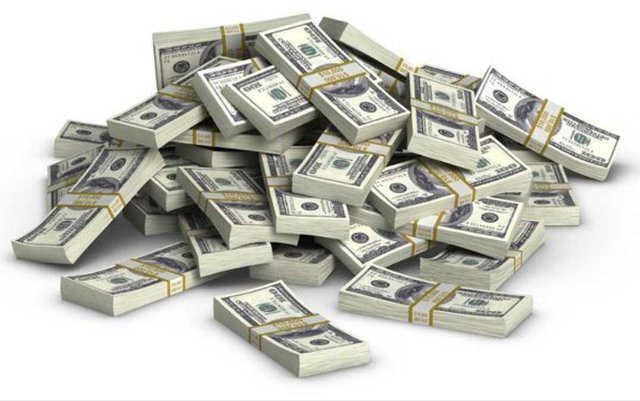 The title of this post is not exaggerated even the slightest.
This man has given tens of thousands of dollars away to family, friends and total strangers without expecting anything in return.
This man has also lent thousands of dollars to family and friends without being repaid but still finds it hard to say no to them.
This man has dropped things he was doing to go help someone in need without being asked to do so and has NEVER asked for anything in return.
The other day, this man heard about a young lady that was working in a bakery and had all of her tip money stolen. The suspect was seen on camera taking the money out of her tip jar before fleeing the store. Law enforcement knows who the suspect is but has yet to locate him. The young lady was working to save money for college.
After this man heard about this story, he went to the bakery and asked to speak to the victim. This man asked the lady how much she thought was in the tip jar and she replied "maybe 15 dollars at the most."
This man took out his wallet and gave the young lady 40 dollars. The young lady and her mother started crying and was extremely grateful.
This man was offered free baked goods as a token of their appreciation but he refused.
The ladies wanted to praise this man by writing a post on social media thanking him and also contacted the local TV news station to air the story.
This man politely told the ladies that he did not do this good deed for any type of recognition and requested to remain anonymous. The ladies still wrote a post on social media as well as had the story televised but they honored this mans wishes by leaving out his name. Below is the post that she wrote...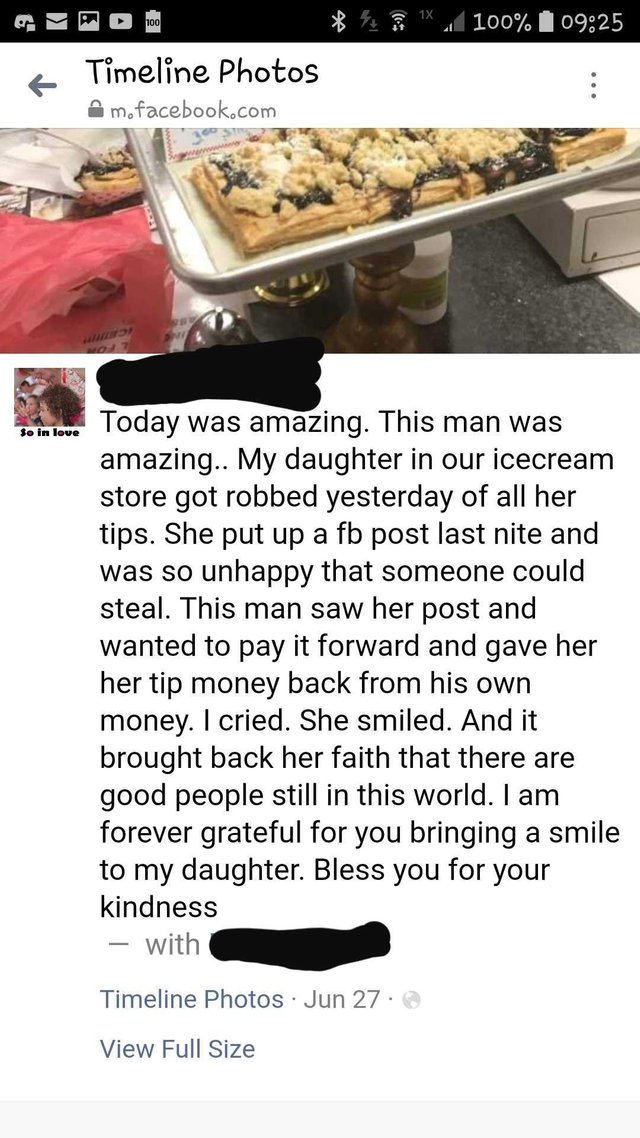 And below is a picture of this man and the victim.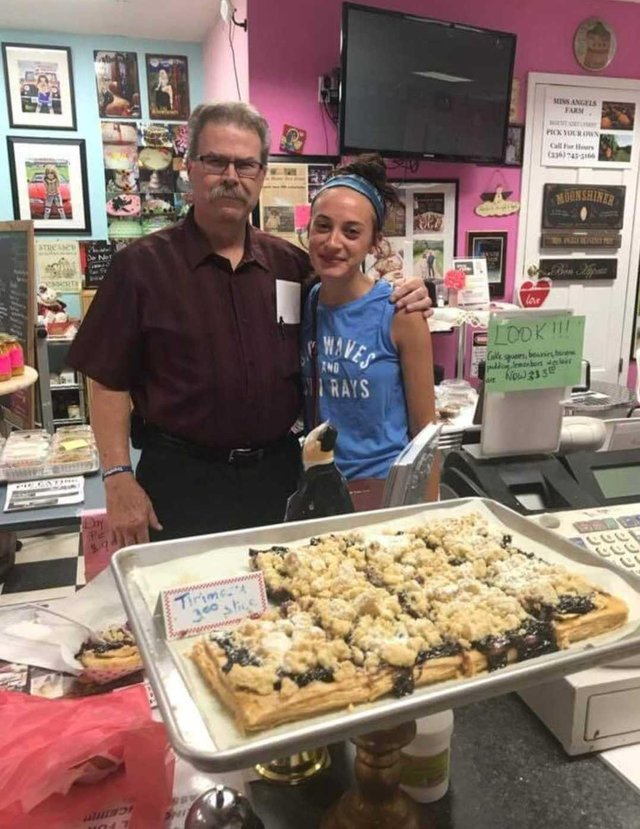 This man is also my father, I'm extremely proud to say! I'm very grateful to have such a hard working, trustworthy, generous, loving and caring man as my dad.
Money is not everything guys. If you have extra, consider yourself blessed and help out your fellow man; it will make the world a better place.
@bluelightbandit
Non Ducor, Duco