Cardano Network's First Stablecoin Unit Launches: AgeUSD
#AgeUSD will be the first stablecoin unit to launch on the Cardano network. AgeUSD is described as a brand new algorithmic #stablecoin.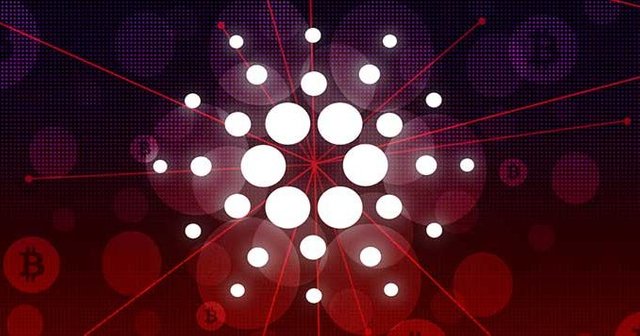 According to the latest information, AgeUSD, a brand new algorithmic stablecoin, will be the first stablecoin to be launched on the Cardano (ADA) network.
↘️AgeUSD and Cardano
AgeUSD, a new type of algorithmic stablecoin, will be launched on the Cardano (ADA) network. AgeUSD is significant as it is the first stablecoin unit to be launched on the Cardano network. At this point, it should be noted that Cardano's own cryptocurrency ADA is the sixth largest cryptocurrency and has a market value of $ 46 billion.
On the other hand, the stablecoin is the result of a collaboration between Input-Output Global , Cardano's parent company, Blockchain solutions provider Emurgo , and Ergo Foundation, the main developers of stabelcoin.
In addition, the news of Cardano and AgeUSD comes with the increasing demand for leading cryptocurrency Bitcoin (BTC) and cryptocurrencies. According to the statements made, this demand is accompanied by an increase in demand for stablecoins in circulation as it dominates cryptocurrency trading pairs .
↘️A New Perspective
With the flow of Stablecoin options, the development of innovative solutions to the basic mechanism that maintains their stability draws attention. AgeUSD is part of a new stablecoin class that uses algorithms instead of collateral to protect value.
In stablecoins like USDT, the value of each USDT is guaranteed by a USD value pegged to it. Some stablecoins have been pegged to baskets of other cryptocurrencies to reduce dependence on central value stores like traditional currencies. The amount of each cryptocurrency in the basket is determined by smart contracts that trade on the open market.
AgeUSD proposes a rules-based approach to value setting in order to mitigate the impact of the volatility of the cryptocurrency market. According to Emurgo, the goal of the project is to automate as much as possible within the mathematics of the protocol, rather than relying on dynamic transaction postings that can be disrupted by blockchain overload.