ADSactly Psychology - Resilience
Resilience
It's a known fact that perseverance often eventually leads to success. At some point, we achieve, we conquer, we reap the rewards of being persistent. Great inventions have been born through perseverance; Thomas Edison went through thousands of prototypes before he perfected the electric bulb.
There's something that's quite similar to perseverance or let's just say is sometimes confused with perseverance: it's called resilience. It goes hand in hand with perseverance. I will shed some light on it.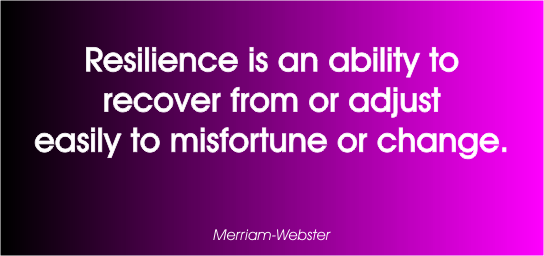 Resilience is the key to success in anything. No matter who you are or what you're doing, at some point, you're likely to fall down. And, if you can't get back up, you're not going to get far.
Resilience is about more than simply standing up again, however. To truly demonstrate resilience, you have to stand up with the right attitude. Anyone can get up and still feel down. A resilient person gets up and is ready to go again.
It's not only about being willing to get up again, it's about being willing to fall again—as many times as it takes.
Why You Need Resilience
How many times in your life have you been knocked down? Maybe you put a lot of time and effort into something and it still didn't go your way. Or, perhaps you invested your heart and soul into a project and it just didn't turn out, or you didn't get the recognition you deserved. Without resilience, these things are wearing. They leave you wondering, "Why did I even try in the first place?" and they leave you doubting that it's ever going to work out. It might lead you to giving up or wasting time being frustrated or upset.
Without resilience, we don't fall as much because, when we hit the ground hard, we aren't motivated to get back up again. Instead, we take the easy way out and tell ourselves it just isn't working rather than being willing to try again and see what happens. Oftentimes, this results from a fear of failure—a thing that many of us have.
No one wants to fail. It can be embarrassing, humiliating, and extremely frustrating. Failing at something can take your motivation away all together and leave you in a rotten mood. Even if we're going after something we really want, fear of failure can keep us from trying it again, or from trying to achieve it at all. That's why we need resilience.
With resilience, we stand up again as many times as it takes. We face up to our fears and we realize that failing is just part of the process. We own up to the fact that we are not perfect and that, as humans, we all must get knocked down as some point so that we can stand up again stronger. Resilience means not only admitting when something doesn't go your way, but learning from it. It means stepping back, looking at the problem again, and trying something different.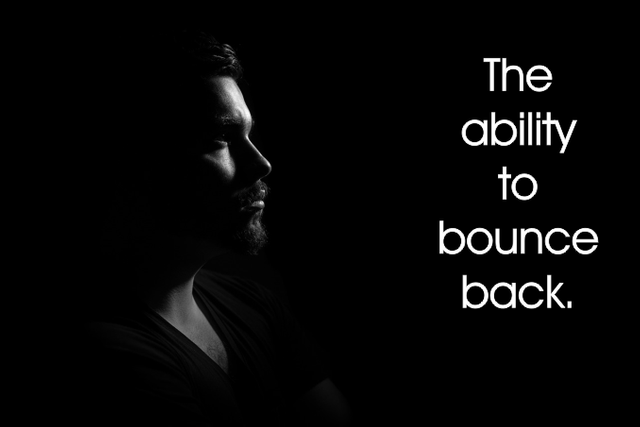 Ultimately, resilience means prosperity. Even if it takes you ten tries to get there, you will stick with it until you accomplish your goal. If you were to break it down, you could say that resilience is positivity, confidence, and stubbornness all rolled into one. You keep control over your emotions, and you're okay with falling because you know it's going to teach you a good lesson.
So, how can you become resilient?
There is no one-size-fits-all approach to changing and perfecting your mindset as it depends on your starting point, but there are some key things you can begin doing regularly to start working towards resilience and being happier and more confident overall.
Resilience means being willing to fail
If you refuse to own up to the fact that you might make a mistake or things might not go your way, you're going to take a much harder fall. By being resilient, you are recognizing that you might fall down. But you're also recognizing that it's simply part of the process and, rather than getting upset about it when it happens, you just stand up again and try something else until it works. With resilience, you might fall down nine times, but you'll stand up ten.
Resilience means adapting
You can't try to solve your problems with the same mode of thinking that caused them to begin with. If you are going to be resilient, you need to take on a different perspective. When you fall, don't rush back in and try to do it the same way all over again. Instead, take a step back and look at what went wrong.
Resilience means staying strong
If you give into your emotions, you aren't demonstrating true resilience. As a resilient person, you don't get mad, sad, or upset when things don't go your way. Instead, you focus your energy into figuring out how to make things go right. With this attitude, you'll save yourself a lot of frustration and you'll find yourself moving past issues more quickly.
Resilience means facing up
As a resilient person, you might be walking into an unfamiliar situation but you'll still feel confident knowing that you are going to stick with it until you solve any problems that come your way. As things get harder, resilient people just get tougher. Even if you aren't sure how to go about something, you'll stick with it until you figure it out.
Resilience means rewarding yourself
Even with small victories, a resilient person recognizes when they've done something right. They reward themselves for these little wins in their life and they are willing to humbly admit their victories. This is why resilience goes hand-in-hand with a strong sense of self and confidence.
Resilience means being a leader
A resilient person searches for meaning in everything they do. They keep their eye on the end goal and stay focused throughout their journey towards it. They develop a "personal why" that will keep them motivated, even when they face tough situations. This allows them to see any setbacks from a broader perspective that doesn't allow them to be easily overwhelmed.
Authored by @jeffways
Original image source: Pixabay
Click on the coin to join our Discord Chat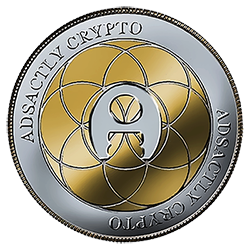 ---
Vote @adsactly-witness for Steem witness! Go to: https://steemit.com/~witnesses
In the bottom of the page type: adsactly-witness and press vote.



Use small letters and no "@" sign. Or, click here to vote directly!
Thank you!

---