Serene Alpine Lake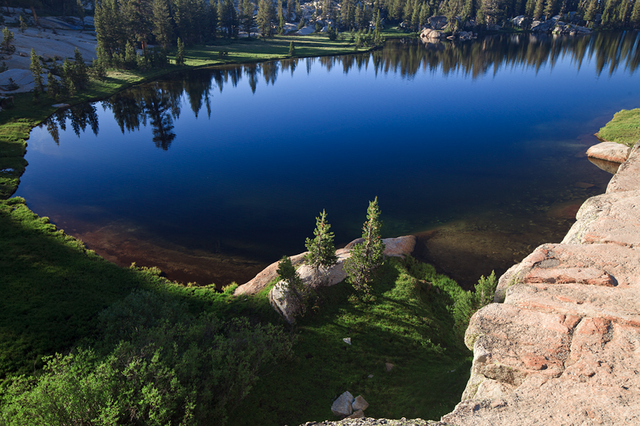 One of the best things about backcountry backpacking is coming across a cool alpine lake. When you're hot and sweaty from the hike, there's nothing more refreshing than jumping unto a natural like like this.
Upper Cathedral Lake, Yosemite National Park
You can reach this lake via the Cathedral Peak trail in Tuolumne Meadows in Yosemite National Park. It's a day hike if you start early but it's better if you overnight it and camp near this lake.
It's a busy trail so there's a daily quota. You will need a backcountry permit if you want to spend more than a day here.

GET UP TO 2X YOUR VOTE VALUE >> Steem Follower <<
"Travel is fatal to prejudice, bigotry, and narrow-mindedness." - Mark Twain
All photos are taken and articles are written by yours truly unless otherwise stated.
Twitter Page, AlwaysWanderlust
Facebook Page, AlwaysWanderlust
Instagram Page, AlwaysWanderlust
© 2017 AlwaysWanderlust.com All Rights Reserved