Epic 80-mile bike ride to Limerick's Nuclear Reactors
View this post on Hive: Epic 80-mile bike ride to Limerick's Nuclear Reactors
---
In March 2020, many Steem users, including @dhimmel, migrated to the Hive blockchain in response to the hostile takeover of Steem. Please use the Hive link when sharing this post and comment on the Hive version to get in touch.
---
It was Saturday morning and Bill and I began the drive to Delaware. Our satisfaction over fitting two bikes in my Saab sedan quickly turned, as we realized the car was in urgent need of a mechanic. Hence, we turned back, before having even exited Philadelphia.
Bill, who hates motor vehicles, was unwilling to let an automobile issue dampen the day. He immediately called an audible and suggested we bike the Schuylkill River Trail, which commences in Philly following the Schuylkill River upstream. Let the cycling begin!
The Cherry Blossoms were in prime season in Philly's Fairmount Park: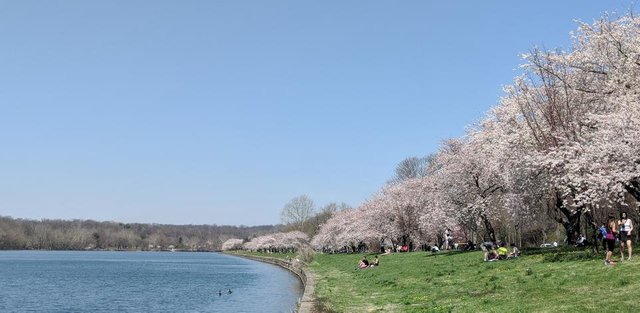 Further up the river, we watched collegiate rowers take off in the 52nd Annual Kerr Cup Regatta: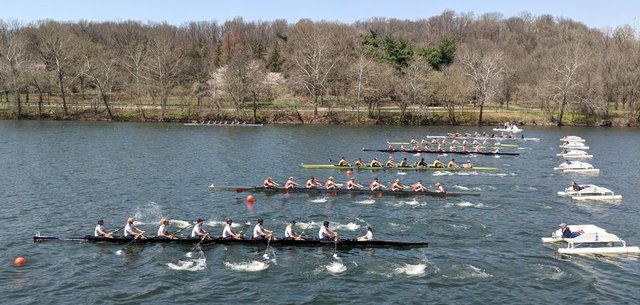 After some more cycling, we reached the Lock 60 Recreation Area, where we met some trail angels who had engineered a swimming opportunity. They were kind enough to film our jump: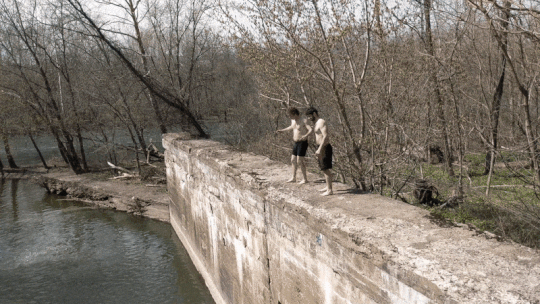 In addition, they left us with some surprise selfies. Here's a stylized version I created using https://deepart.io: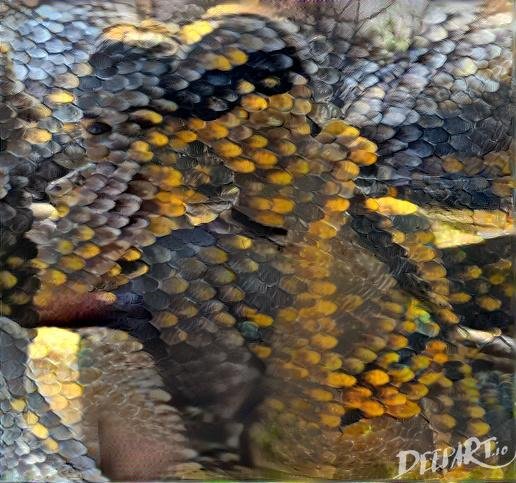 We biked on and saw apartments for dead people that were nicer than our own as well an abandoned building where no living person should wander. My previous longest bike ride was 50 miles, but we were committing to shattering that record having reached the 35.5 mile marker: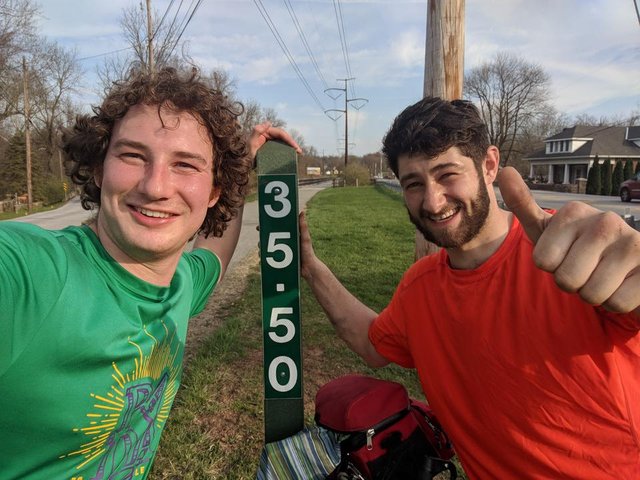 We sought one final landmark before turning back. And then we saw it… a nuclear power plant with dual reactors and gigantic cooling towers. We had spotted the Limerick Generating Station: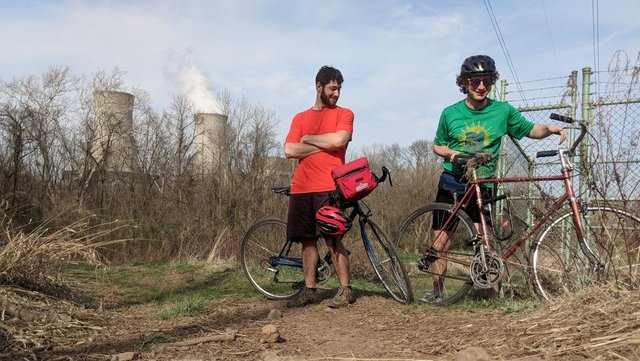 This plant is one of only 99 commercial nuclear generating stations in the United States. Together, it's reactors output 2,317 megawatts. Wikipedia claims this is enough to power 2 million homes. Alternatively, by my calculation, the plant could power 33% of all Bitcoin mining (based on a current estimate that mining consumes 60.8 terawatt hours of electricity annually).
To get a better view, we had to cross the river and bike on several roads. The local drivers did not seem to like bikers: one pretended to stop for us, but then immediately accelerated once we started to cross the road. However, we eventually got to an overlook alive: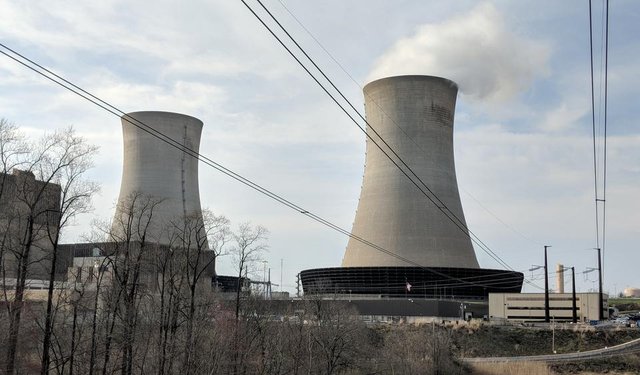 On the ride back, I spotted a deer carcass, which I reconstructed to the best of my abilities: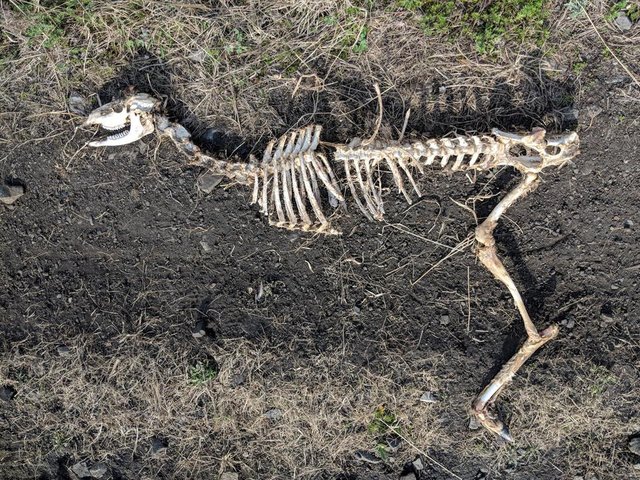 Bill was generous in letting me use his lunch box to transport the skull back, which was mutually beneficial as I agreed to clean the box at home of any remains as well as some previously-spilled chili-pepper peanuts (Bill is not known for his cleanliness, see this documentary). The ride home pushed my physical systems to the brink, but Bill was a good coach and made sure we followed a proper pace.
When all was said and done, we had hit 80 miles. Let's get biking #steemphilly!
Special bonus
I've decided to include some special bonus content in this post, which I took the night before the bike ride while biking to the Sedgley Woods disc golf course. Now this scene has already gone viral on Reddit WTF under the title "Just a family hanging out with their snakes in a park in Philly". However, my photos are better, and we like Steem over Reddit.
Without any further ado, meet this Philly family and their three pythons: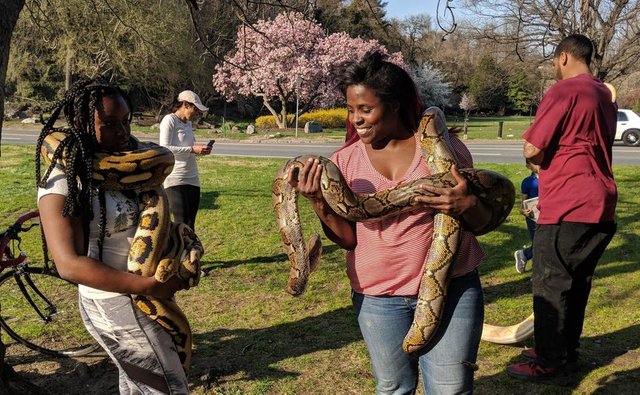 The child asked me for help picking up this python (each one weighs hundreds of pounds):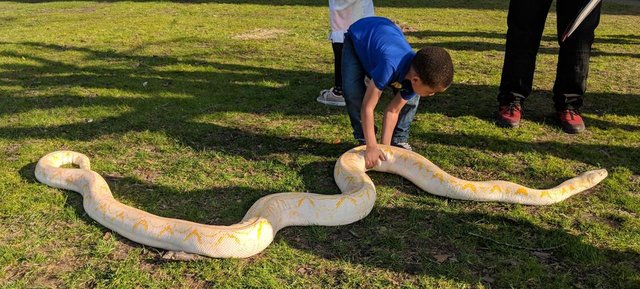 Finally, check out that tongue: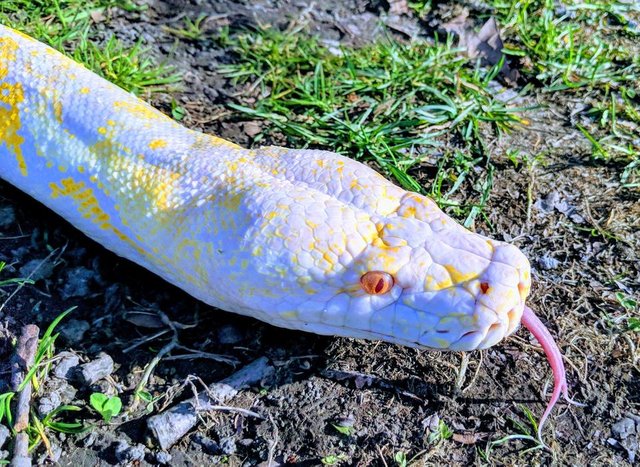 Steemian Boss Series
This is the eighth post in the popular Steemian Boss Series. Previous posts include:
License
This post as well as its images are released under a CC BY 4.0 License. Republish or reuse this content, but please attribute by linking to this Steem post.