Great Bear Rainforest
Constantly shifting the clouds seem to form an integral part of the landscape in the Great Bear Rainforest. The rainforest covers 6.4 million hectare (15.8 million acre) stretch area along British Columbia's north and central coast and forms part of the larger Pacific temperate rainforest ecoregion, which is the largest coastal temperate rainforest in the world. This shot was taken of the remote and rugged mountain ranges that line the narrow inside passage between Princess Royal Island and the mainland of British Columbia. Canada.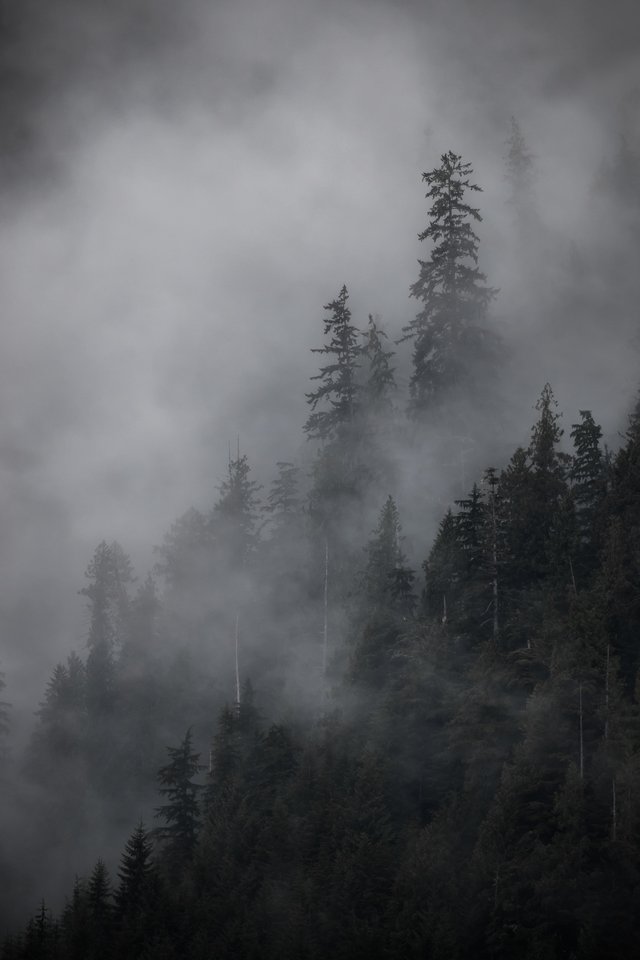 Shot taken with a Canon EOS 6D Mark II and Canon EF 100-400mm f/4.5-5.6L IS II USM at ISO 500, 400.0 mm, f/5.6 and 1/800sec.
If you would like to learn a little bit more about my background in photography you can read the interview @photofeed did with me here.
Robert Downie
Love Life, Love Photography
All images in this post were taken by and remain the Copyright of Robert Downie - http://www.robertdowniephotography.com