Shortly about AERGO.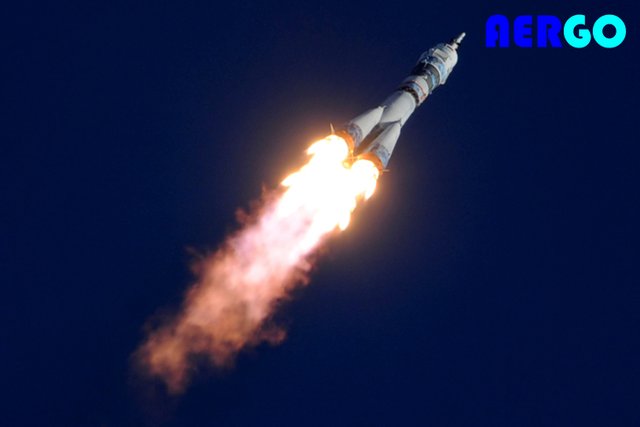 AERGO is a 4th generation blockchain protocol combined with an IT platform that uses advanced technologies. It includes a comprehensive ecosystem of complementary decentralized application ("dApp"), technologies and service providers that leverage secure cloud delivery models. Underlying technologies in AERGO are proposed to be made open source as it is truly an open and decentralised system.
Ecosystem:

Architecture:
AERGO Chain 
Is a blockchain designed to mitigate issues currently experienced with public blockchains. It aims to include an SQL based smart contract platform as well as advanced features, such a distributed version and concurrency control.
AERGO Hub
A blockchain hosting service that acts as a the public interface for building, testing deploying and managing independent blockchains based on AERGO Chain. Enriched with tools and supporting services, AERGO Hub seeks to bring to life the AERGO Chain blockchain protocol and supporting services.
AERGO Marketplace 
Platform to enable the sale and purchase of peer-to-peer computing assets. AERGO Marketplace to be accessed via the AERGO Hub public interface. Computing assets would include: storage, computing power, algorithms, contents, and more.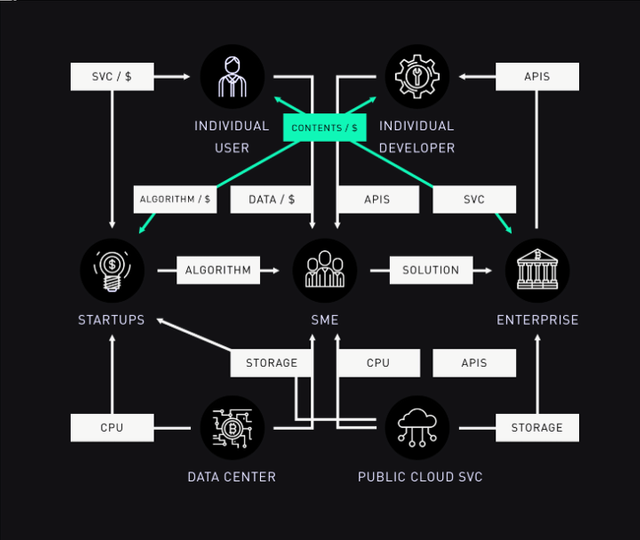 Roadmap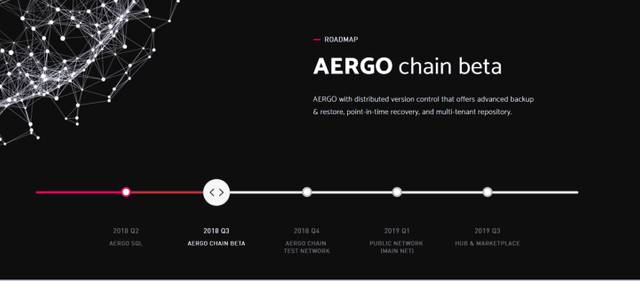 Testnet launch is scheduled for Q4 2018, and the mainnet for Q1 2019.
Economic model:
Hardcap — $30 000 000;
Token price — $0.20;
Tokens sold during Private Sale — 144 151 452 AERGO;
AERGO — Utillity token.
Purpose: Fee for transactions. Staking for voting. Currency for public services.
Partners:
One of the partners of the project is BLOCKO.io (development and support)
Blocko.io is a working Korean blockchain, founded in 2014, in which Samsung invested. Blocko develops a blockchain middleware platform for digital identity cards and payment services.
Blocko is a winner of innovative fintech Accenture laboratory in Hong Kong.
Main investors of Blocko: SparkLabs Ventures, POSCO, Premier Partners, Samsung Venture Investment, Daesung Private Equity and Wonik Investment Partners.
Blocko's partners are the leading international companies: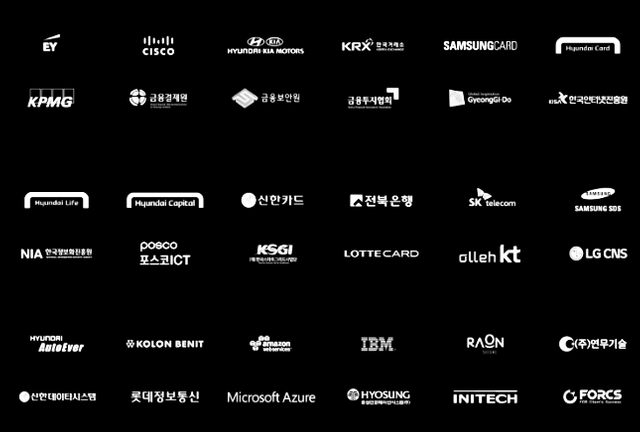 Comparative chart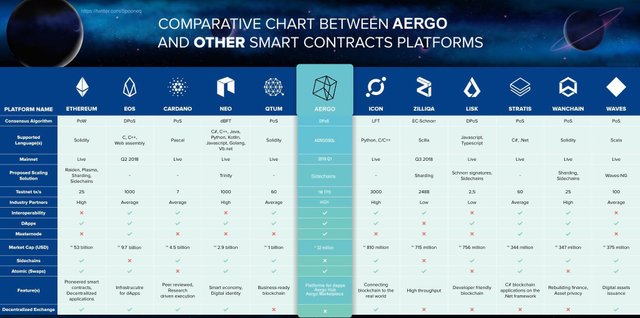 Interview