AGFAcademy Highlights 2019 || The Journey So Far!
Andre Gray Football Academy is a charity initiative to support young footballers and coaches with underprivileged backgrounds third-world countries and ultimately, all lovers of football.
Everything that a man does for himself he takes with him, but everything he does for others, he leaves behind…
---
Men of value are more concerned about legacies than they are about temporary or momentary benefits. Most of you know that we started this initiative about 4 months ago and from the very first time we started, a lot of individuals who are football lovers started participating right away.
---
Andre Gray started this initiative with so much love in his heart and during this season of celebration of love, he has decided to look back and see how this initiative has impacted the lives of different people from different walks of life.
---
Quickly, let us take a look at some statistics to see how this initiative has done according to what Andre envisaged when the whole idea was conceived;
AGFAcademy started about 4 months ago and so far we have over 200 participants from over 40 countries.

Over 700 drill posts have been created making an average of 6 drill posts per day.

$7,500 has been distributed to adults and to children (most of them, underprivileged) so far through the STEEM blockchain.

Not only players, but also coaches are being supported by the AGFAcademy.
---
A lot of time has been invested to make this all work by the Andre Gray team. It is also a great pleasure to know that these efforts are being appreciated; with so much love a documentary has been created to give you an overview of what people from all over the world think and feel about AGFAcademy.
---
---
We believe you enjoyed what you just watched and if you are also a believer in this vision and would like to be a part of it, kindly visit the www.agfacademy.com for information on how you can support us and participate.
---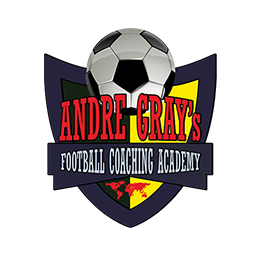 AGFacademy Website
Promo-steem
Oracle-D