Half Way to the Next Half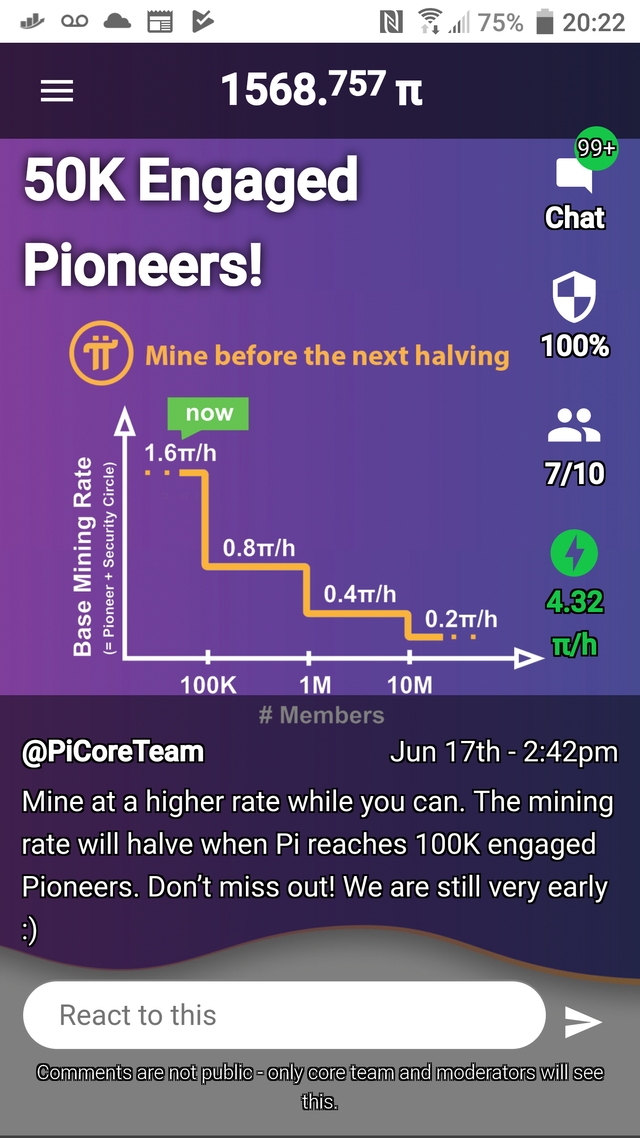 This thing is taking off fast. Faster than $etn right now even. You mine it by confirming your trust circle daily. Here is my referral. Come get a bigger piece lf Pi.... While it lasts. Half way to the next halvening.
Pi is a new digital currency being developed by a group of Stanford PhDs. For a limited time, you can join the beta to earn Pi and help grow the network. To join Pi, follow this link https://minepi.com/MyKLoveNOTwar and use my username (MyKLoveNOTwar) as your invitation code.