Neon District and Plasma Bears Crossover Event!
If you've not been following Neon District or Plasma Bears (two projects both run on the Loom sidechain), you're missing out on some interesting blockchain game developments.
Neon District is an upcoming RPG that is built using the Loom sidechain. Items (and maybe bosses???) in the game will be ERC tokens, and tradable on the Ethereum blockchain. The Loom sidechain allows faster transactions in game, which has been a major issue for people playing games on Ethereum.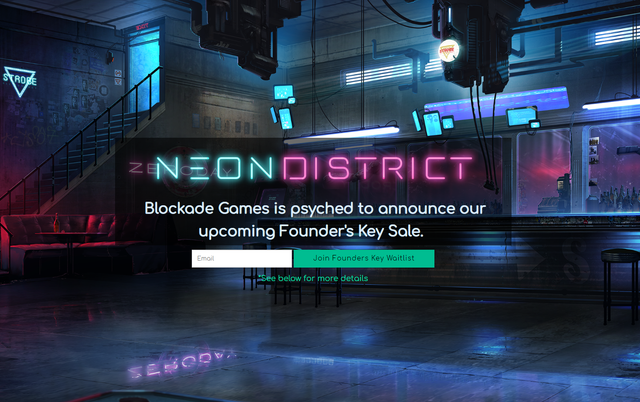 Loom has been described by some as "EOS, but on Ethereum". We'll see.
Plasma Bears is a goofy, fun text adventure style game that mostly involves short "quests" that reward you with better bear parts to improve your bear or make new ones. Plasma bears are fun and colorful, and since they can be sent to an Ethereum address, could make great birthday or Christmas gifts...even if your friends don't understand the blockchain.
Neon District has a signup list you can join by clicking here. The earlier you sign up, the better chance you have at getting some cool in game shwag. No purchase is required to sign up, and you can decide later if you actually want to play.
However!
There is also a contest happening for those who sign up. The more people you recruit, the more points you'll get. Neon District will be airdropping Plasma Bears to those who sign up, and the earlier you do so (or the more people you get), the better your bear will be.
After 2018, we've all gotten tired of airdrops and trying to make a ton of money off of random new tokens. Plasma Bears is just plain fun-I've been gathering bear parts for a few weeks now. PB also gives you one daily gift to keep, as well as three "giveaway only" gifts that encourage sharing with others. These gifts make the missions a little easier and are not sellable tokens.
It's refreshing to have a game not be focused on making money.
---
What games have you been playing on the blockchain? Share your links in the comments below!
-Jeff