Airdrop alerts
Cryptocurrency Airdrop Information
What is a crypto airdrop?
A​ ​crypto airdrop​ ​is​ ​when​ ​a​ ​blockchain project distribute​s ​free​ ​tokens or​ ​coins ​to​ ​the​ crypto ​community.
To​ ​be​ ​a​ ​recipient​ ​of​ ​an​ crypto ​airdrop often​ ​the​ ​only​ ​requirement​ ​is​ ​that​ ​you​ ​have​ ​coins from the relevant blockchain stored​ ​in​ ​your​ ​wallet. Examples of this format of airdrops are Byteball, Stellar lumens and OmiseGo.
Other crypto airdrops require social media posts or you need to contact a member of the team on the bitcointalk forum.
The​ ​format​ ​of​ ​these​ crypto ​giveaways​ ​is​ ​usually​ ​like​ ​this:​ ​At​ ​a​ ​pre-announced​ ​time​ ​the​ ​project​ ​behind the​ ​event​ ​will​ ​take​ ​a​ ​"snapshot" ​of​ ​the​ ​blockchain,​ ​and​ ​anyone​ ​holding​ ​Ether or Bitcoin​ ​at​ ​that​ ​point​ ​will​ ​receive​ ​a certain number​ ​of​ ​free​ ​tokens.​ ​This can also be done on other blockchains, but Ethereum and Bitcoin are the most used for this airdrop format.
What do I need to do to get my free crypto?
Every airdrop has a different set of rules. We suggest you make a bitcointalk forum account to be able to apply for the airdrops that require contacting a team member (usually PM).
Requirements ::
Bitcointalk.org account
Twitter handle
Telegrame account
ERC-20 Wallet
Ethereum wallet
Example
Jax
Myetherwallet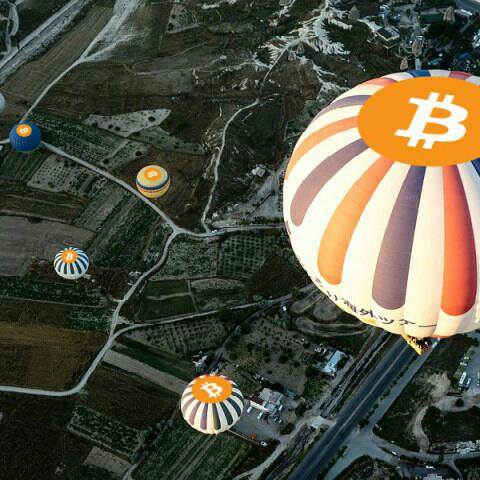 ✈️✈️✈️✈️✈️✈️✈️✈️✈️✈️✈️✈️