Tips for public speaking for beginners (for presentation, seminar...etc)
Whether we're talking in a team meeting or presenting in front of an audience, we definitely all have to speak in public at one point or the other.
Often times, when we watch politicians, celebrities or business leaders speak in public we may wonder if they were born charismatic but effective speakers have trained themselves to be so.
For most people, just thinking about public speaking might make your palms sweat or stomach flutter('butterflies in their tummy').
However there are many ways to tackle such anxiety and to overcome fear and deliver a memorable speech.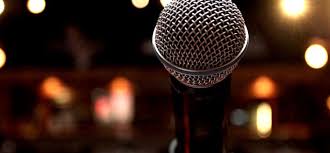 Image Source
The good thing is that, with thorough preparation and practice and with the tips shared below this will help reduce your anxiety, improve your performance, dispel myths and you'll perform exceptionally well.
Stop trying to be a great "public" speaker, this would mean you are trying to portray an image of yourself that you might not be able to live up to throughout your presentation but remember that if you can carry on a relaxed conversation with one or two people, you can give a great speech.
Plan appropriately create the framework for your speech, think on paper by writing down the topic, idea, purpose and main points.
Practice more often, the more you practice the better you become as this is the best way to prepare
Engage with your audience, this makes you feel less isolated as a speaker and ensures your audience is involved with the message you are trying to pass across.
Let your personality come through, by doing this you will establish better credibility and deliver it in a relaxed manner as you will also gain the trust of your audience whenever you are seen even after the presentation.
Practice Does Not Make Perfect your goal is not to be a perfect public speaker as good communication is never perfect, your goal is to be an effective public speaker and nobody expects you to be perfect. However, putting in the requisite time to prepare will help you deliver a better speech.
ROME WAS NOT BUILT IN ONE DAY
Keep facing your fears and you will overcome any anxiety or nervousness.
See you in the next one.