Penguins in the High Desert
The Albuquerque Zoo and Biopark recently welcomed some new residents. These Antarctic natives seem to be having a good time!
The Penguin Chill habitat features an over 75,000 gallon tank and 3 species -Macaroni, Gentoo and King penguins. Macaroni penguins are known for the bright yellow feathers on their heads. When they were first spotted in the Falklands by British sailors, the feathers reminded them of a popular fashion back home -Macaroni. (Yankee Doodle- "stuck a feather in his cap and called it Macaroni"!)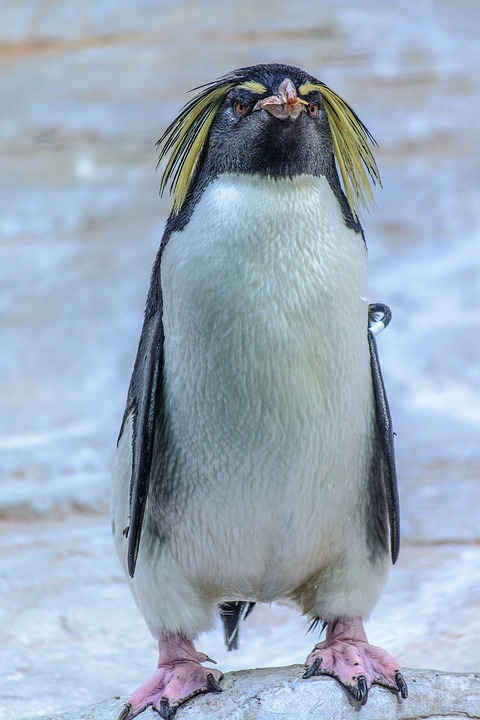 Macaroni.
Gentoo penguins can live up to 20 years, and are the fastest penguin swimmers, reaching underwater speeds up to 22 mph. They make up to 450 dives a day in search of food, and have been spotted over 16 miles away from the nearest shoreline.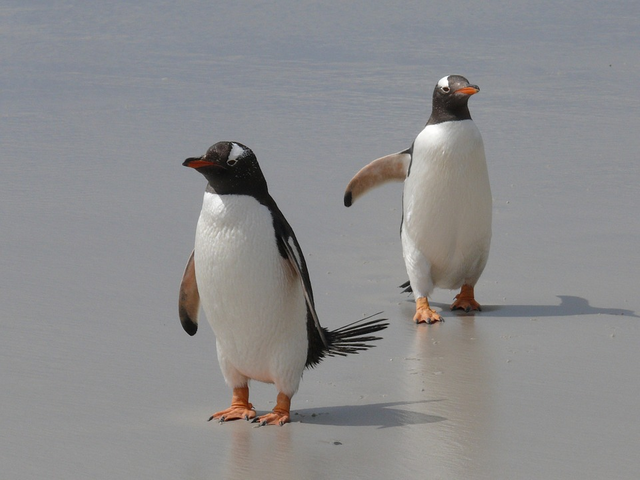 Gentoo.
King penguins also can reach 20 years in age, and tend to stick closer to Antarctica than other penguins which are found more dispersed throughout the Southern Ocean. Both male and female of these penguins sport brood pouches, where they take turns incubating their egg and protecting their newborn hatchling.