100 Articles on Aldrich-Vreeland Curated Publications List
The Aldrich-Vreeland act passed in 1908 in order to change the national banking laws of the United States. It was in response to the financial panic of 1907 and established a new entity called the National Monetary Commission. This later created the Federal Reserve through the passing of the Federal Reserve Act in 1913.
This act is important because it changed currency law to allow national banks to issue their own currency, as well as forming bonds. It is an example of a response to currency shortage, and was the beginning of the current banking system in the United States. An important event in history, here are the one hundred most cited publications mentioning this act.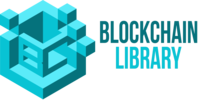 The Blockchain Library's goals are twofold: to provide easy access to resources on cryptocurrency research for scholars, academics, analysts, and anyone with an interest in cryptocurrency publications; the second is provide an archive and historical timeline on the development of the blockchain field and to document the journey of its growth.