ZECUSD - Technical Analysis September 29, 2017 - Current Price $293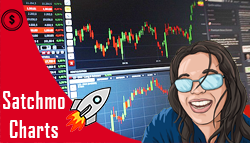 ZECUSD
Edward Snowden recently shared his opinion that Zcash could be a solid alternative to bitcoin if only for the privacy it offers. So... Let's look at ZECUSD!
daily
On the daily time frame, we see some cupping that resulted in exuberant price action that sold off and resulted in what is known as a blow-off top. If we ignore the wick, as this was likely the result of Snowden's statement, the cupping had driven the stochastic RSI towards uptrend and we appear to be ready for a MACD cross on the daily chart after support was found at the 170dma.
The concern on this chart is the blow-off top drove the RSI towards the overbought range. Again, being that this is crypto, overbought and oversold are relative.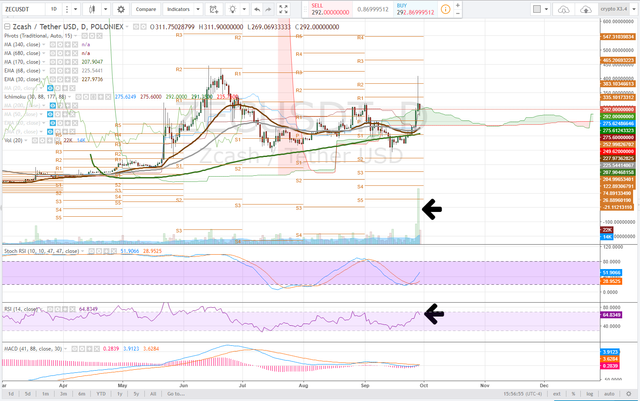 4 hour
The Stochastic RSI has begun a full cycle as a result of the blow-off top and could drag the daily chart down with it. However, there are a series of bullish moving average crosses that have occurred and each will act as support.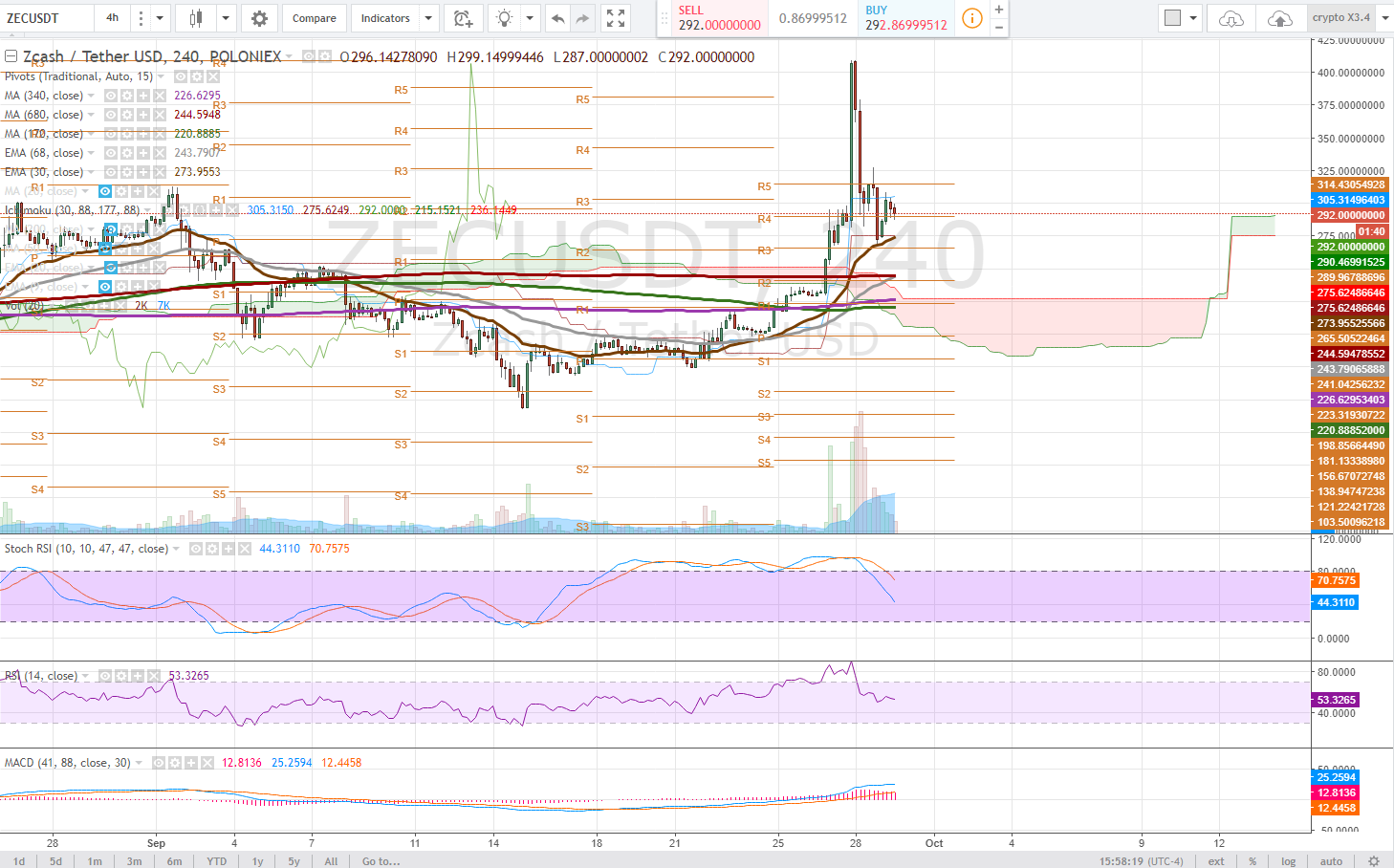 1 hour
My interest in the 1 hour time frame would be for an opportunity to scalp (day trade) a few percent off of an oversold pop that results from the blow-off top. Again in this time frame, we are observing a series of bullish moving average crosses. Currently, the price is basing, and a bounce here can stabilize the price as the stochastic RSI in the 4-hour chart resolves/resets.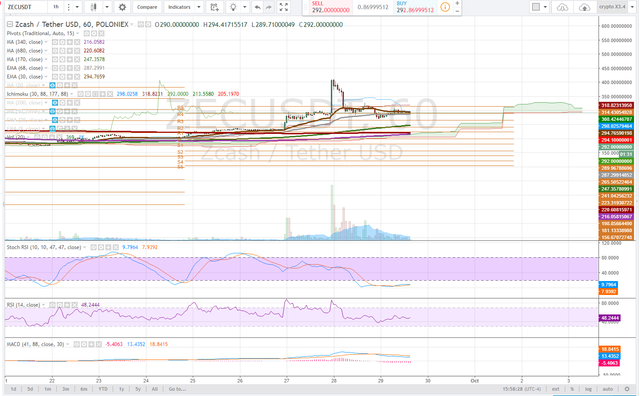 Bullish Above: $315
Bearish Below: $266
RISK TRADE: Accumulate long position, sell if price falls below $260
Previous Articles:
BTCUSD
XMRUSD
LTCUSD
U.S. Dollar Index
ETHUSD
Follow at your own risk, Not a financial adviser, understand the risks associated with trading and investing. Manage your own Risk - in other words you could lose it all and I could give a fuck.