MEDIA PROTOCOL: Build and Reward Audience Networks
Due to the huge growth in the digital world, content generation and distribution has become a very crucial topic. Despite the daily demand of this information, the industry has suffered some challenges making it inefficient and most times, unreliable. Social media platforms and different search engines are like the most visited places to access contents but yet, no one can confidently say how true or not the information is.
Media Protocol, a decentralized platform has been established for publishers, content writers, brands, promoters, and every content user to deliver and access the most relevant articles in pursuit of more transparent, efficient and reliable online experience. The platform provides an alternative for technology by creating a direct channel to incentive content consumer to access its articles and communicate on the blockchain.
MEDIA PROTOCOL APP
For a friendly platform, Media Protocol runs an app called CryptoCatnip for news and media aggregator for the crypto market. It allows for better communication among content users and allows other developers to design their own app according to the platform's structure.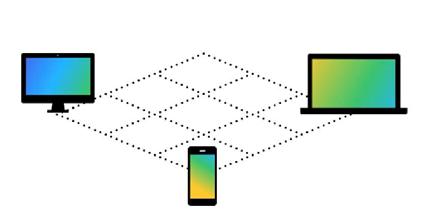 MEDIA PROTOCOL ECOSYSTEM
Aside it smart-contract and token environment, Media Protocol was also built about a number of working systems such as:
Media Protocol: This is a reward-based system done through a smart-contract in order to appreciate the efforts of users on the platform.
CryptoChip: This is used in promoting the adoption of the platform through a CryptoChip dApp. It also provides a proof-of-concept for the system.
Third-Party dApp: Unlike the CryptoChip, this dApp handles more functions and contains different features on various subject matters.
Publisher Tools: This is an easy tool for non-technical users to submit URL promotions to the blockchain and to manage existing promotion.
Analytics Tools: This is used to enable publishers and promoters to get analytics from the blockchain without any interference.
Documentation: This gives users access to documents on the system and enables the smart-contract to assist publishers and dApp creators.
SDK: This provides ready-made iOS and Android SDKs for publishers that they can embed into apps in order to benefit from the CryptoCatnip ecosystem.

MEDIA PROTOCOL FEATURES
he platform can engage any URL on the Ethereum account to establish transaction between them and other content users. The publisher of the URL can later attach a cost to each transaction using Media Protocol Tokens which will also be used to promote the URL.

CONSUMERS
Every reward given to consumers for their engagements in sharing and promoting contents are done at intervals in order to ensure proper and adequate tracking by publishers of such contents. They are rewarded according to the number of contents shared, audience size and many criteria.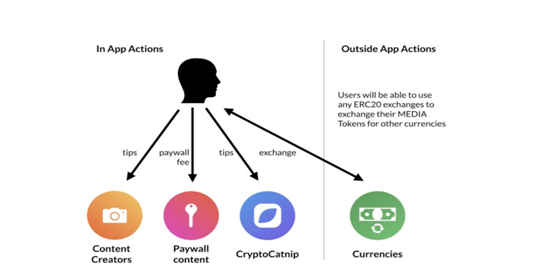 PROMOTERS
These are also major players on the platform. Contents are duly delivered to the promoters after every necessary tracking of consumer contents have been verified. Promoters also give discounts to consumers who share their promotional materials. For more information, check the Whitepaper.


TOKEN INFORMATION
Media Tokens can be used by publishers, consumers, promoters and content users in general to buy and sell articles. It permits the use of affiliate app for successful sharing of these contents and other transactions. The token protocol is in-line with the regular ER20 token standard making it easier and faster for exchange.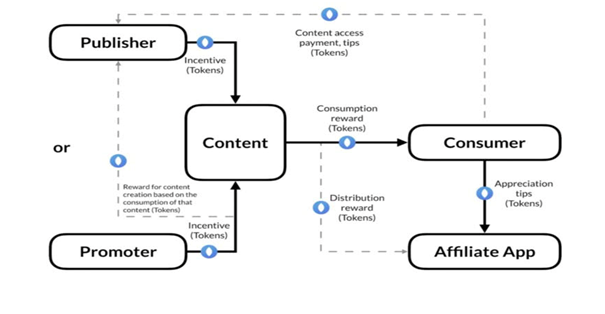 TEAM
Media Protocol team comprises of experts from different fields such as advertising, marketing, media, software developers, researchers, scientists and many more
Media Protocol introduces a new model of content distribution, replacing the current advertising and marketing method in the industry. It eliminates the use of third-party interference in communication making it easier, cheaper and faster.
Kindly visit https://www.mediaprotocol.org for more information;
Whitepaper: https://www.mediaprotocol.org/papers/whitepaper.pdf
GitHub: https://github.com/MediaProtocol/MediaProtocol
Medium: https://medium.com/@mediaprotocolsm
Facebook: https://fb.me/MEDIAprotocol
Twitter: https://twitter.com/MEDIA_Protocol
LinkedIn: https://www.linkedin.com/company/media-protocol/
My bitcointalk profile link:
https://bitcointalk.org/index.php?action=profile;u=1708600;sa=summary
my bitcointalk username: sparklins4u