WPP: Revolutionizing the energy industry via blockchain technology
Globally, the production and distribution of energy and power is a significant component of the energy industry. However, this common industry lacks an established marketplace with a low level of acceptance and a clear government policy that can encourage its uptake. Most large companies or firms are dramatically in huge demand for global energy and power to the extent of ignoring the high cost of its distribution and value after use.
The enormous problem concerning the power and energy sector is that the demand for limited natural resources is not commemorating the industrial power supply, the natural resources are in limited supply. Governments and agencies concerned are working hard to lessen the careless use of natural supplies through increased conservation and also to prioritize the use of renewable resources. This also gave rise to the "Green power" project by the ''WPP'' energy.
In the year 2009, the World Power Population Energy Corporation was formed to tackle major solid waste and energy problem globally, converting waste into energy using the advanced zero pollution technology. The WPP Energy exchange platform is built using the blockchain technology to enhance its exchange performance and the mission WPP ENERGY stands to achieve is to use innovative and disruptive technologies to produce and provide most affordable and efficient 100% clean energy.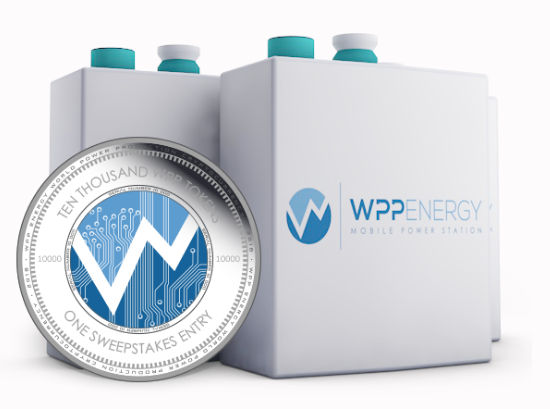 What Makes the Project Unique?
As a humanitarian aid to countries with greater power needs and with the immune interest of the world at large, WPP Energy is taking a substantial step by pooling together a percentage of overall WPPCOIN profits to grease an increase in power production. The WPP Energy exchange platform has several features that reveal its uniqueness, such as;
Average Reduction for Electricity Payment
Several records have shown that the electricity market consists of a subsystem, therefore, the continuous hike in the rate of electricity or price to be paid after its consumption is highly existing and can't be neglected. However through the deployment and the WPP token utility the green energy platform where WPP seeks to significantly reduce the electricity price.
Free Membership Offer on the Rebate Program
Different companies partnering with WPP are diligently offering rebates (cash/coin back) especially to those users or customers who purchase products and services daily. These partnering companies are those who want to also help fight pollution and promote global warming. These rebates are cumulatively paid using members preferred option like cash or WPP tokens. All the various features are to attain the "Going Green" goal.

WPP Platform Solution for All and Investment Opportunity
The platform offers several main chances for investment and also linked to as the solution it proffers
• HHO mobile power station
• Federal government projects & PPA
• Tradable cryptocurrency platform
• HHO homes energy supply
• HHO conversion of polluting power plants
Token Sales Details
Start Date: 15th July 2018
End Date: 15th September 2018
Token Name: WPP Token
Type: ERC-20
Total Supply: 5billion Token
Private Sale Price: $0.16
Pre ITO Sale Price: $0.20
Hard Cap: $50million USD
Soft Cap: $5million USD
Payment Method: ETH
Conclusion
There are lots of exchange platforms built on the blockchain network but the focus of WPP Energy is unique that's why WPP exchange platform is working towards being listed as one of the trusted and reliable exchange platforms by leading the world in its predominant and necessary commodity. This is one project with a real-life use case and a must invest for smart investors. The team behind this project are hardworking and dedicated and has all it takes to achieve their aim.
For more information, visit:
Website: https://wppenergy.io/
Whitepaper: https://wppenergy.io/pdf/Whitepaper.pdf
Telegram: https://t.me/WPPEnergy
Twitter: https://twitter.com/wppenergycoin
Ann thread: https://bitcointalk.org/index.php?topic=4518298.0
my Bitcontalk profile link:
https://bitcointalk.org/index.php?action=profile;u=1708600;sa=summary
my bitcointalk username: sparklins4u