A Refreshing Sunday Walk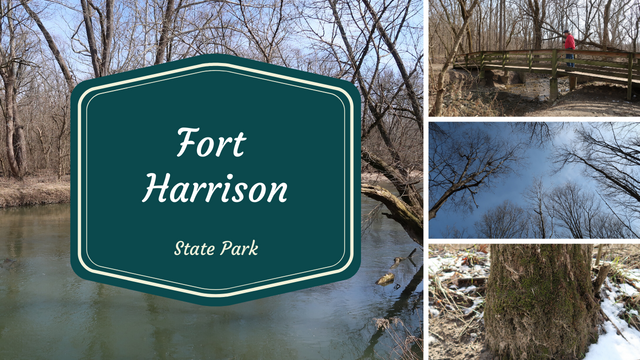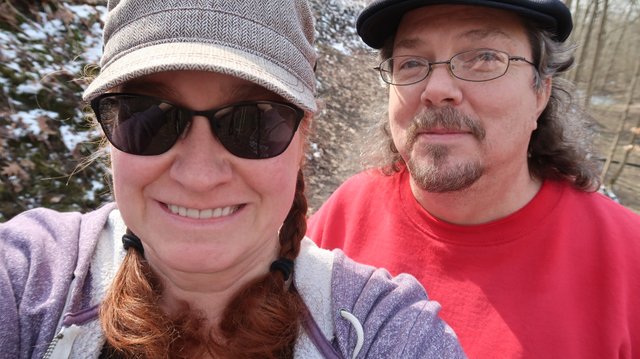 Yesterday was a beautiful day, the temperature was around 50 Fº. Hubby and I decided to head over to Fort Harrison State Park for a walk.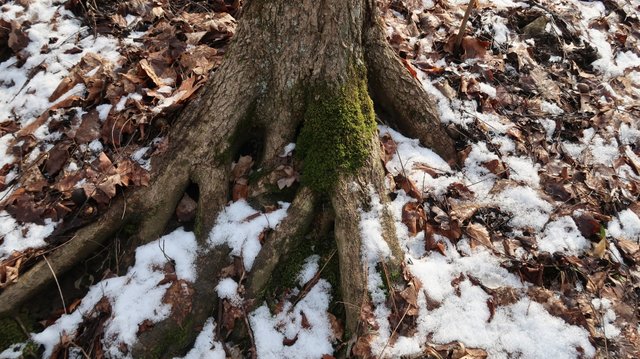 There was a little snow on the ground but it was just enough to make our walk a bit more beautiful. And, that is coming from someone who doesn't like winter.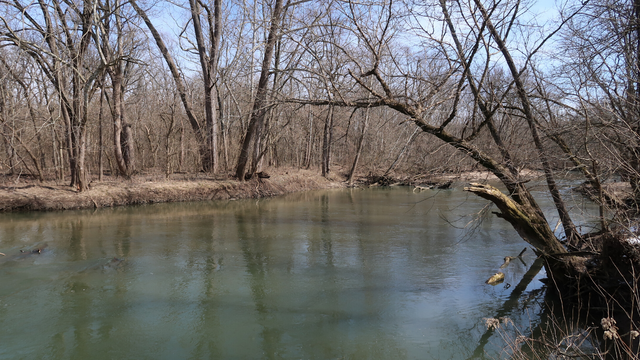 We always love to walk along side a river because the sounds of the water are always relaxing.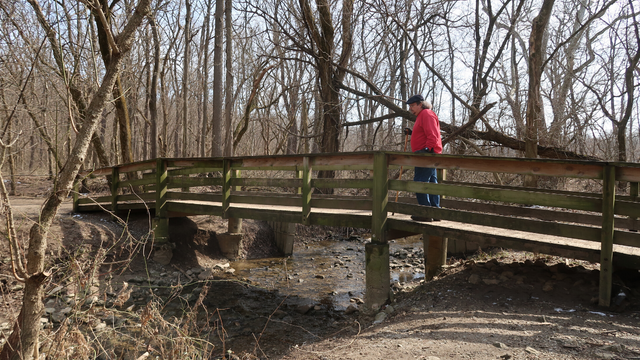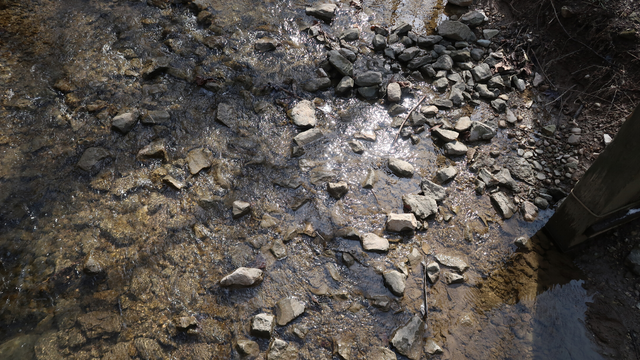 The water was low under the bridge but you could still hear it trickling by.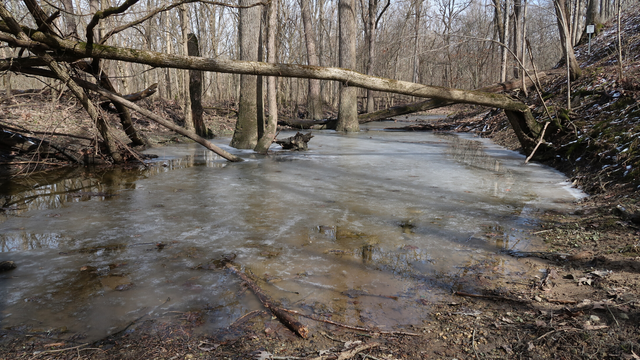 Once we were past the river on the trail we found a little body of water that was still pretty iced over.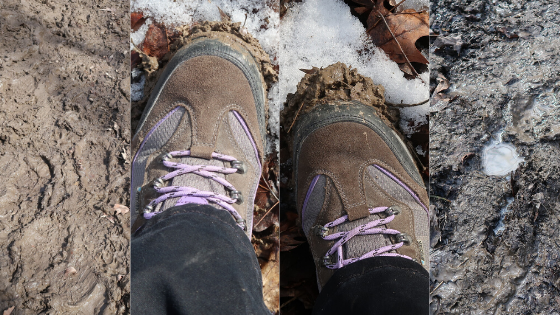 It was around this area that the trail got muddy. At times it was like walking in peanut butter that was trying to pull our shoes off. To be honest, it was kind of fun to walk through.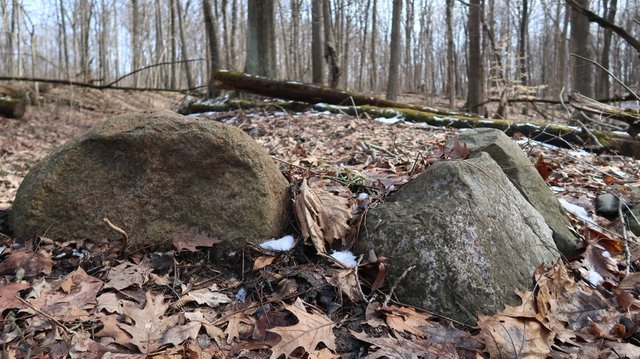 I love coming across random rocks along a path. I always wonder how long they have been there and how long that place will remain their home.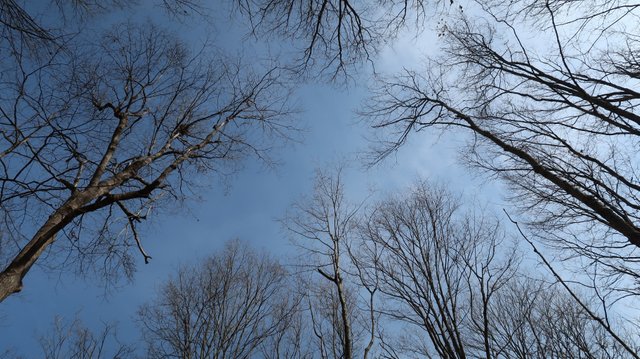 I try not to forget to look up and enjoy a beautiful sky peeking at me through the trees. There is just something amazing about that view.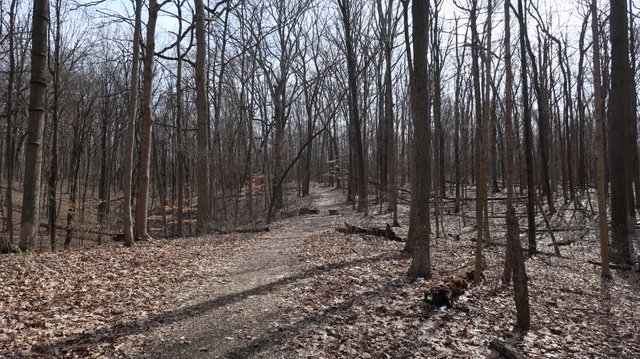 From there the path got less muddy and by then we were over sliding around and trying to keep our balance. The rest of our walk was just peaceful and renewing.
If You Are Reading This, I Hope You Have An Awesome Day!
Photographs are owned by @debralee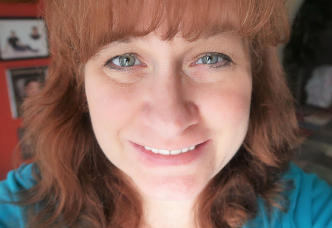 My other social media's:
Twitch
Twitter
Instagram
Clickasnap


https://steemit.com/@archdruid