Wednesday Walk in Tasmania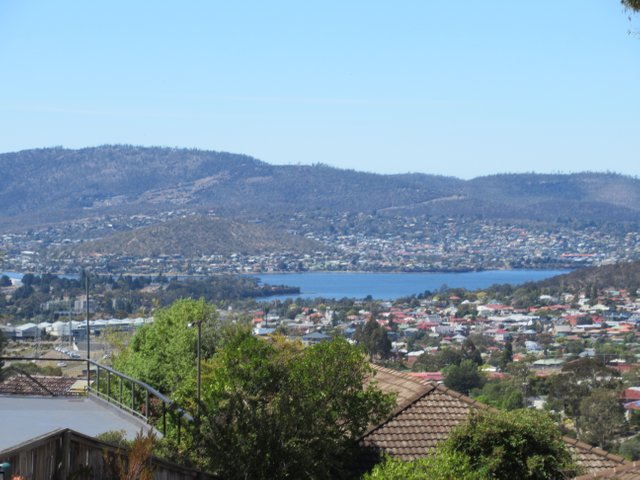 As you may know, I have been travelling and I'm currently staying at a friend's place on the outskirts of Hobart, Tasmania, so today I'm taking my Wednesday walk here.


From almost the highest point on this side of the Lenah Valley, I look to my left and see Hobart, above. Nice view!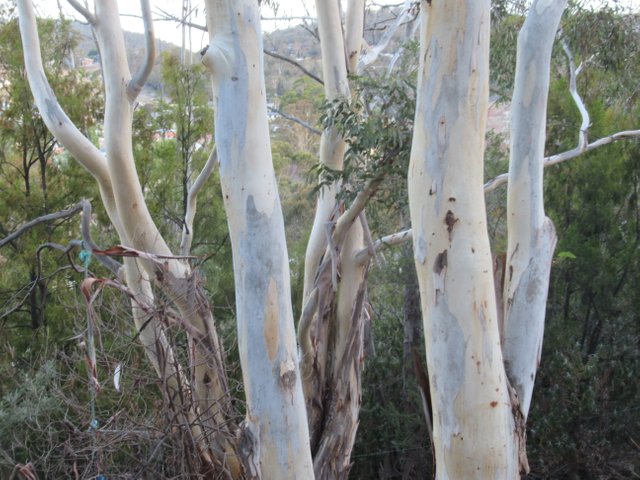 The lots here are really steep as we're on the foothills of Mount Wellington. I walk down to the back of the lot and into a nature reserve, passing these gum trees. I know what you're thinking -- I posted dead trees -- but they're not dead, they just shed their bark. It falls on the ground around the base of the tree.
The hill is really steep so pictures will resume when I reach the bottom.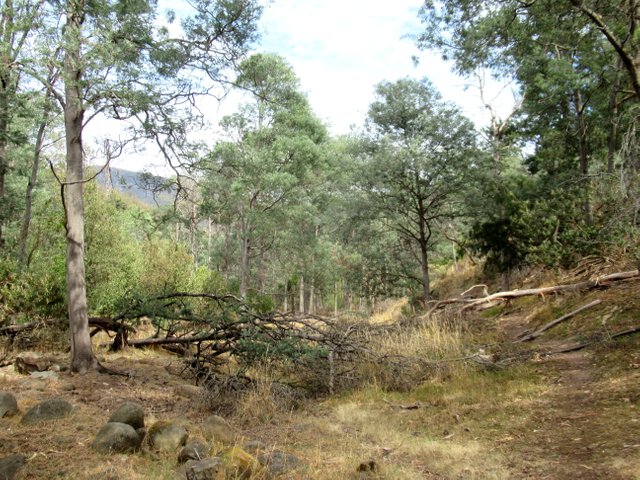 At the bottom of the hill, there is a little more nature reserve and then we are in parkland. You can see it has been very dry lately.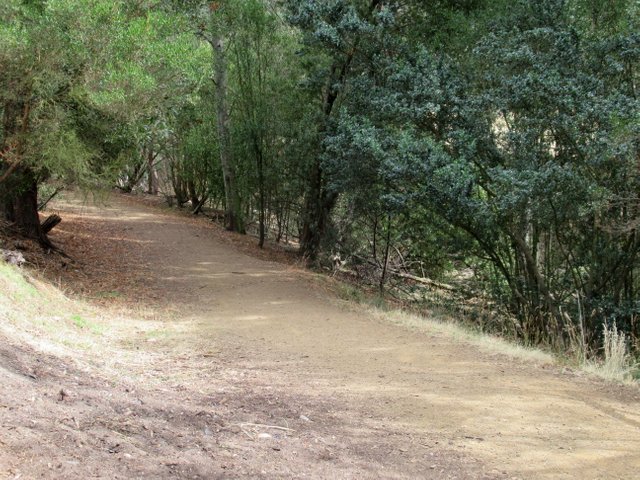 I followed a path across the stream and joined the main walking trail that, if I follow far enough, will take me to Mount Wellington.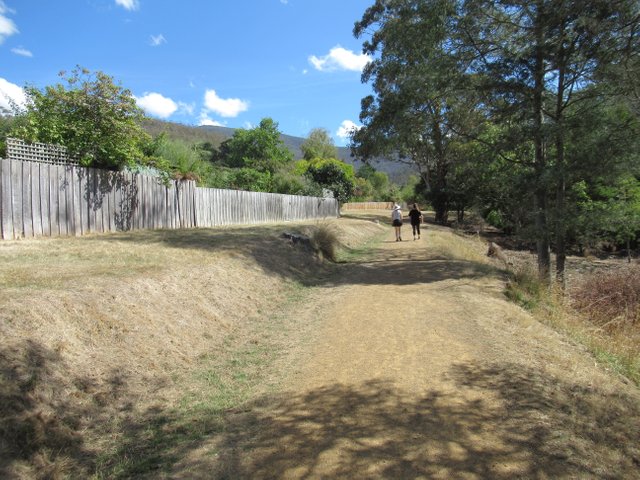 The path is well groomed but dusty. It mostly hugged the stream and I met people and dogs out for a walk.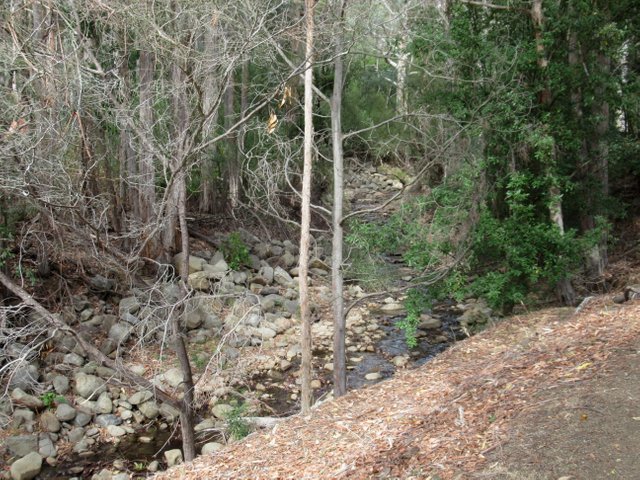 The water is very low right now but Hobart can get a torrential downpour and overflow the stream in a day.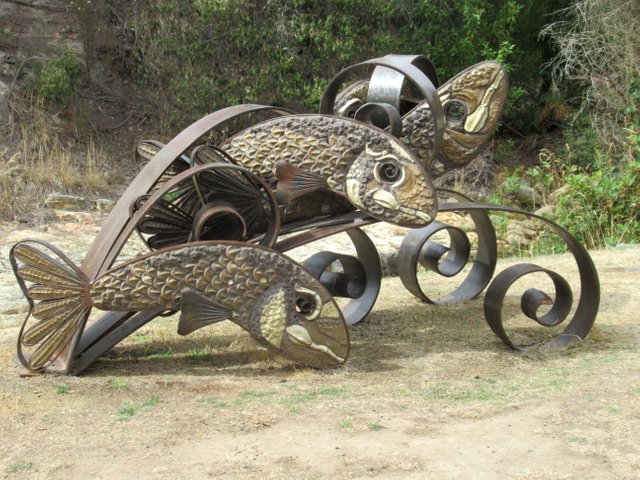 Along the path, is the occasional art exhibit. This one is meant to depict a small fish found in this stream.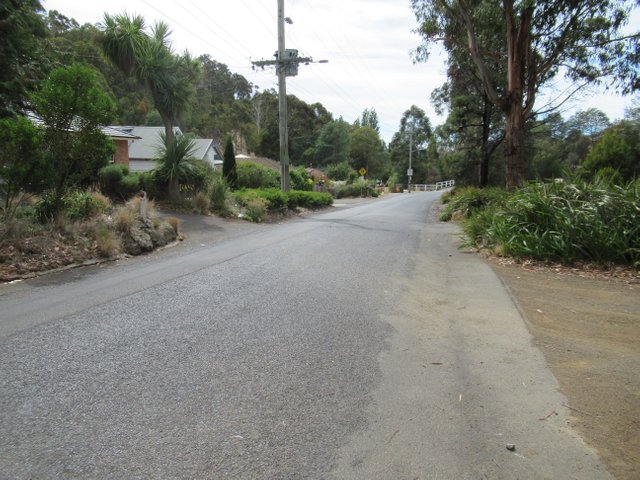 After awhile I turned around and decided to take the road back. Up ahead is a little one lane bridge that crossed the stream. Now while I didn't take other photos of the road, you had to walk up to the houses on my right and down to the houses on my left, so steep. However, I was too busy admiring the flowers.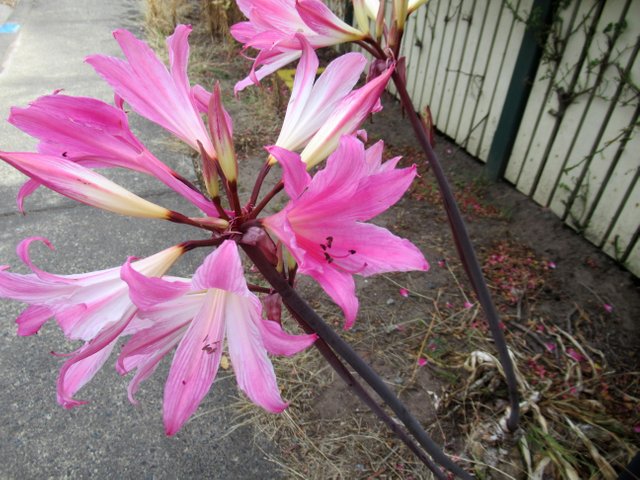 There are so many that I don't see in my own country and there are also surprises, like geraniums, that grow wild here and can be shrub sized. In the photo, above, these seemed to come from a large bulb. In the photo, below, these were growing in many gardens along with a white variety.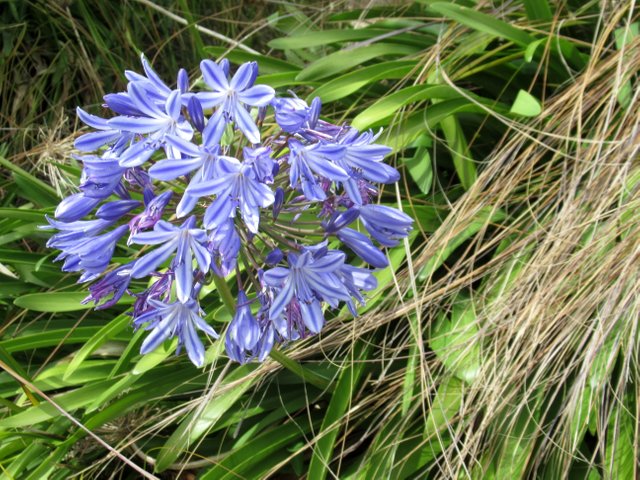 The blackberries didn't escape my notice. I had found a large patch of them growing wild up the road and I stopped to sample a handful.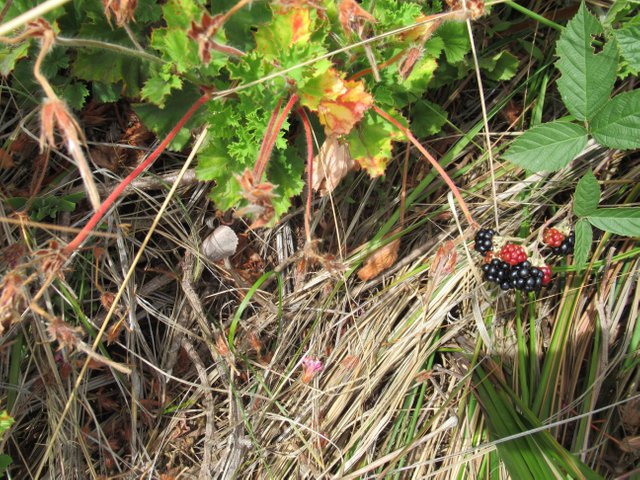 You can see a few blackberries on the right, above.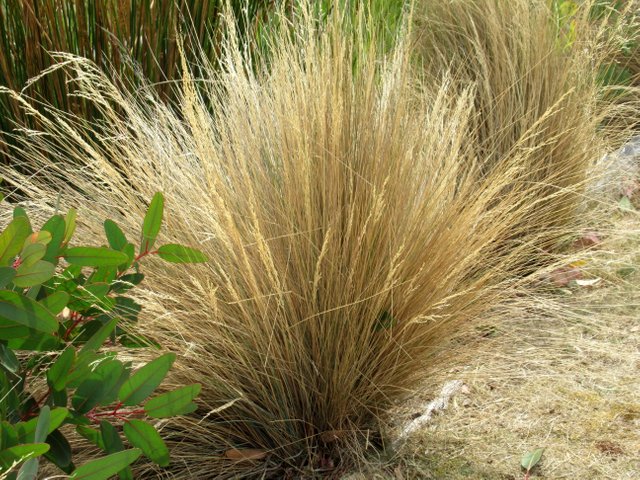 I have learned that this is called kangaroo grass. Next, I have a surprise for you (and, no, it's not a kangaroo.)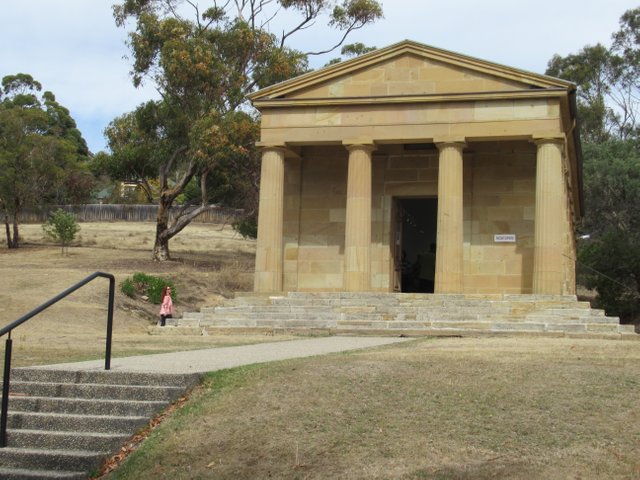 This is the cottage commissioned by Lady Jane Franklin, wife of the first governor of Tasmania. It's now an art gallery and it will be the subject of another post. Later, I learned this area is called Ancanthe Park and it's an important entry point to Wellington Park at Mount Wellington.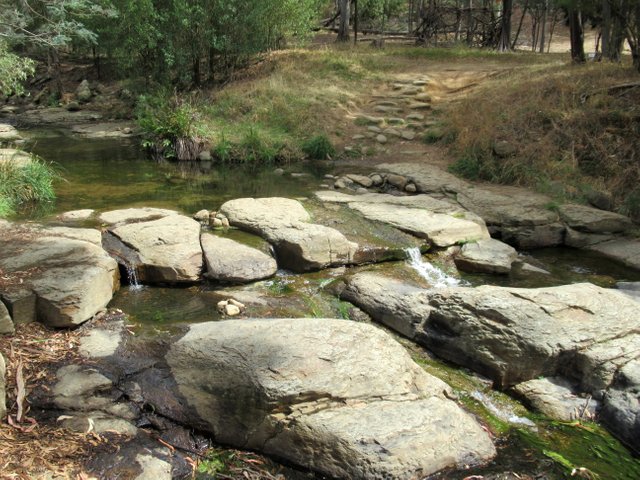 I crossed the street and found the path where I had started. This is where the side trail crosses the stream.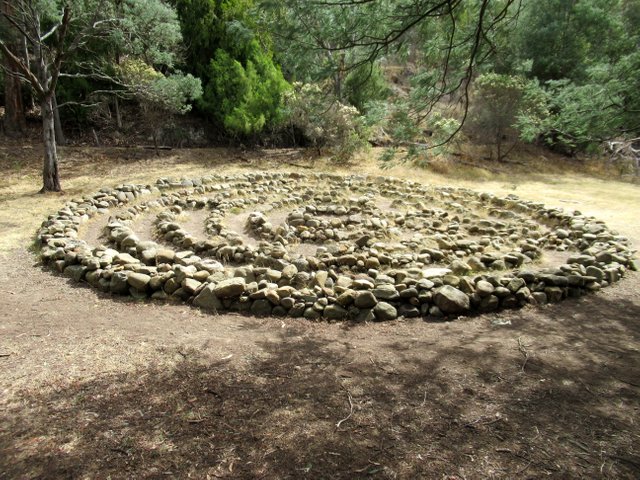 There were a couple more art exhibits including this maze, above. It's a lot of fun to watch little children running around it. And now I have to climb back up that hill.
Many thanks go to @tattoodjay for the wonderful #wednesdaywalk tag.
References
Images
Photos by @kansuze usng a Canon SX620 HS in the Lenah Valley, Hobart, Tasmania


I hope you enjoyed our walk!
@kansuze