My Steem Ambassador Application | Growing TeamMalaysia @bitrocker2020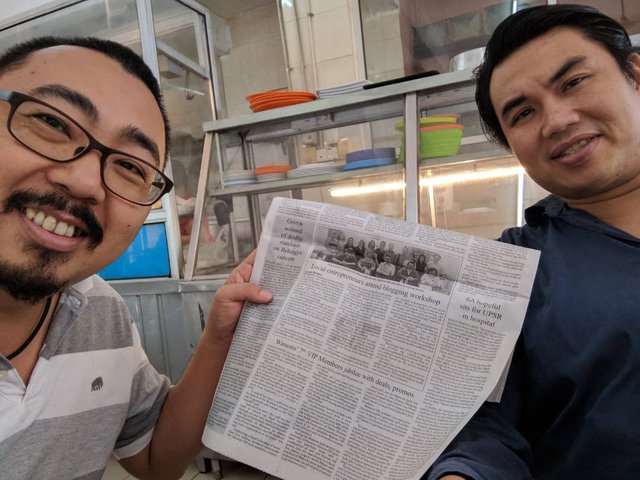 Daily Express Sabah 12th Sept, 2017 .. "Local entrepreneurs attends blogging workshop" read about it here link
---
About Me and TeamMalaysia
As most of you know me as @bitrocker2020 , however most of my friends call me Simon, currently residing in Kuala Lumpur the capital of beautiful Malaysia. I've been on steemit since late May 2017 and after understanding the entire mechanics of the Steem Blockchain, I knew that there was no way a minnow is able to grow on Steemit without investing their fiat into it unless they are part of a community.
That was how TeamMalaysia started . It was just merely connecting with other known Steemians who was posting using the tags of Malaysia and quickly setting up the main source of communication then which was Facebook.
Facebook Group : Steem Malaysia Growth Rate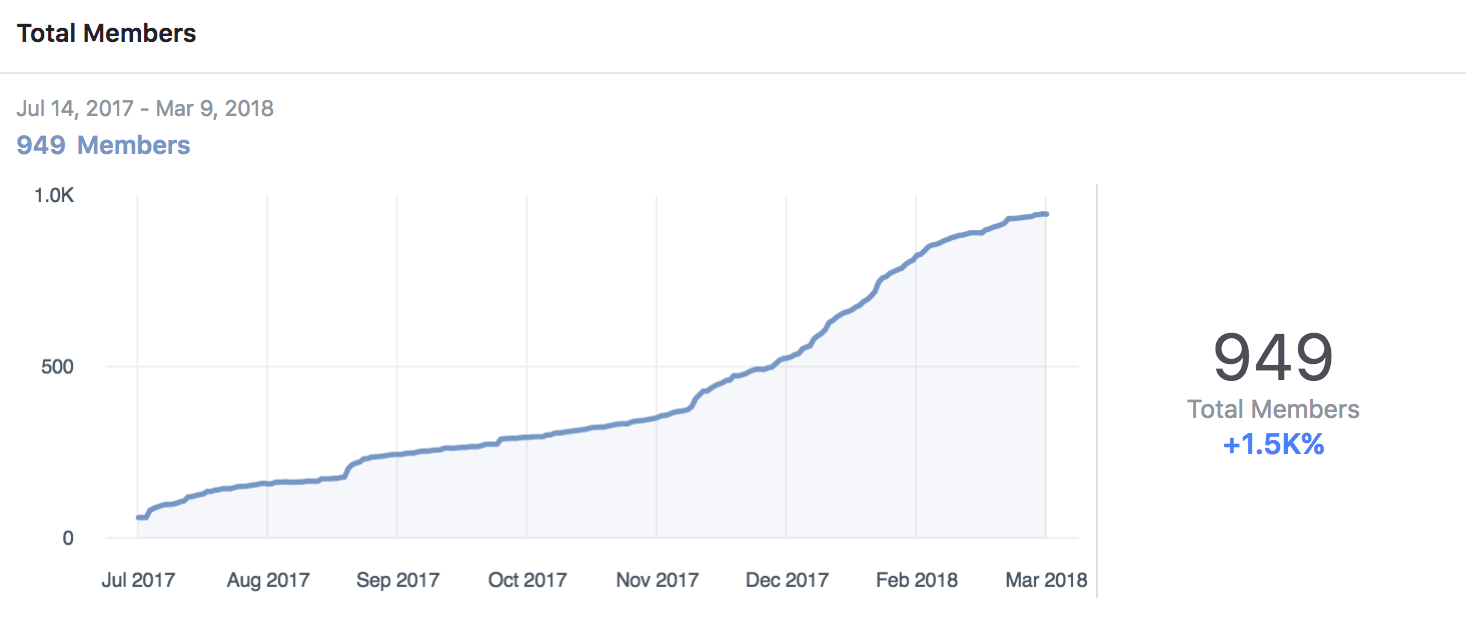 ---
Witness No. 97
I currently run a witness node since September 2017 and have just upgraded my servers due to the increase of size of the blockchain over the couple of months. Here are my specs :
64 GB RAM
Xeon E3
2x2 TB HDD
1gbit/s network
---
Promotion thru Events
The only way I knew how to promote The Steem Blockchain was of course thru events and I managed to seek the help of other steemians around Malaysia who provided all the support they could.
These are just some of our many many talks about Steemit. Now even these events are done not only by me however by other steemians as well such as @maverickfoo , @danieldoughty , @digitalmind , @wilsonkoh , @dilresh , @diamondray , @davidke20 , @calebleejl , @angiechin28 , @perennial and just so many more.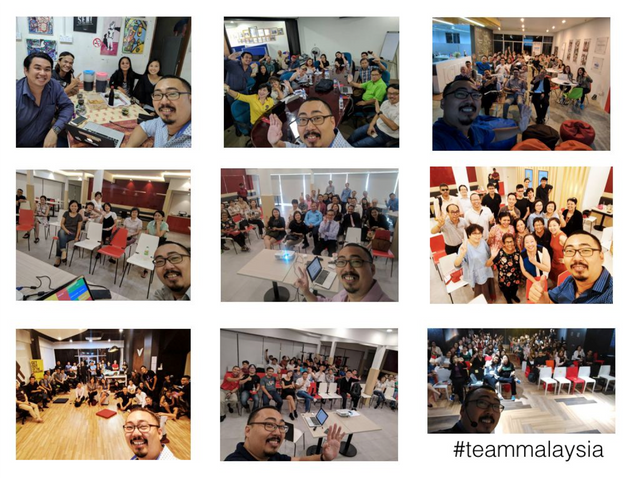 All statistics are taken from January '18 - March '18
Tags : TEAMMALAYSIA
The main tag which most malaysian uses to support each other as a community.
| Details | Total |
| --- | --- |
| No. of Authors | 1,169 |
| Total No of Posts | 13,620 |
| Total Votes Received | 379,122 |
| Total Comments Received | 94,583 |
| Total Payouts | 67,986.26 SBD |
more details on statistics here more analytics of our tags
---
Why I Promote Steem/ Steemit & want to Become a Steem Ambassador
Be the change : Because I believe in growing the community of Steemians in Malaysia and also provide as much support to our neighbouring countries in South East Asia and showcase the great talents from this part of the world . The Steem Blockchain has changed many lives around the globe, especially in Asia where the average income per household is relatively low . By outreaching and helping thru offline initiatives bringing them online , it would surely help a lot of people.

Support more initiatives : Help other interest groups grow such as music, dance , archisteem and many more. By doing this it helps to indirectly gain more interest from none steemians and most importantly it helps the existing steemians to be more participative in the community.

Steem Events : To host Steem Events which provides updates and better bonding between steemians from South East Asia and the rest of the world. More details would be coming soon.


How I aim to achieve this.
These are just some of my ongoing initiatives to help achieve the set goals :-
Get more users onboard steemit by running more events in urban and sub urban cities.

Provide support for better quality content by having Masterclasses and Bootcamps focusing on Steemit and creating better content

Enable and engage with other steemians to run more activities within their locality.

Have more speaking slot in blockchain talks such as The Blockchain Train . This would show existing crypto investors the potential of steem and why they should invest into it

Onboard more businesses to accept Steem such as BIG HUG BURGERS , MALAYSIA

Provide support for Charitable foundations such as ( Destiny Homes Orphanage ) & Deserving Associations which has made an impact on the community.


---

Summary
This is my application for Steem Ambassador , I do like to thank @danieldoughty and @cryptocurator for reaching out and introducing me to this great initiative which I hope to be a part of.
Have a great weekend !