The World According to Trumpites (1)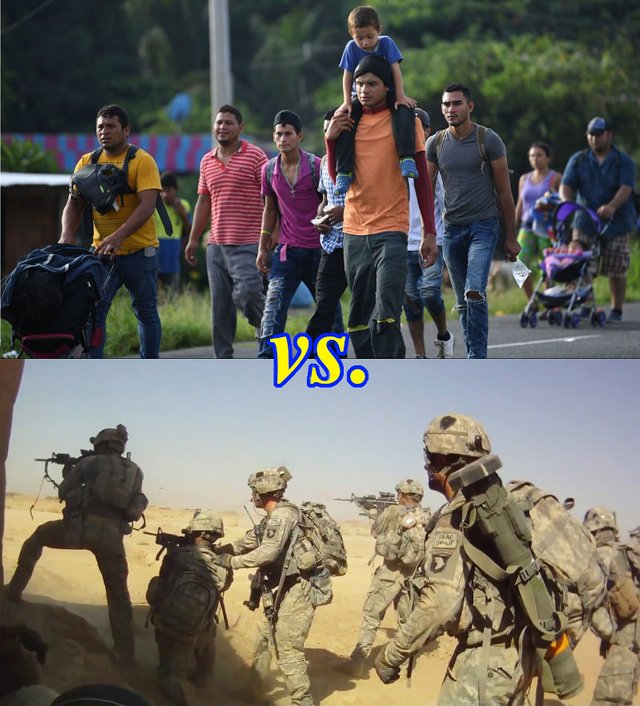 The world according to Trumpites:
a) Several thousand unarmed men, women and children, escaping a crappy situation in their country of origin, walking towards the U.S. = "A horrible invasion, and we need Trump to call out an army to violently repel them!"
b) Several thousand heavily armed U.S. troops go to a foreign country on the other side of the world and start killing people, including civilians, and blowing shit up. = "Meh, whatever. Perfectly fine. Spreading freedom. Murica!"