Persuading People to Adopt Voluntaryism is Mostly Futile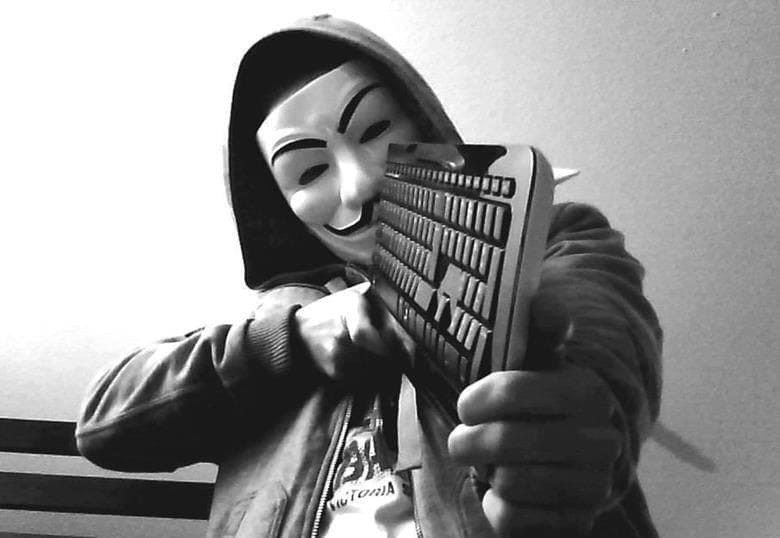 It's true and deep down, you know it.
I used to think a good percentage of statists were persuadable to voluntaryism--if only you found the right words, the right articles, the right videos to show them.
I spent most of my free time and even some of my not-free time for multiple years posting on social media and talking to my friends and acquaintances about how statism is the great problem-causer in all of society, and should never be relied upon as a problem-solver. I spent many fruitless hours painstakingly explaining self-ownership and the NAP to anyone who expressed a passing interest, and others besides. I learned how to encapsulate universal economic truths into succinct explanations so that people reading what I'd written could easily digest and understand them.
How many people do you think I persuaded to accept a Voluntaryist worldview?
Maaaaaaaaybe three. In like, six years.
That is NOT a good return on investment, guys.
If we're being totally honest, proselytizing for voluntaryism and anarchy is a waste of time and talent, UNLESS:
You get personal enjoyment proportional to the amount of time and energy you are investing
You can somehow monetize it proportionally to the amount of time and energy you are investing
You happen to be extremely good at getting people to see the light--like if you can persuade someone in an hour or two. I doubt even our most celebrated celebritarians fall into this category.
About a year ago, I decided to stop posting on Facebook about voluntaryism and anarchy. With few exceptions (most of them brief "hey look at this shit" posts directed to my already-voluntaryist friends), I've kept that deal with myself. In fact, I stopped posting on Facebook at all for the most part. And I stopped talking to statist friends and acquaintances about my philosophy unless they seem genuinely interested and open to considering what I have to say.
I still post related articles on Steemit once or twice a week--because (a) I enjoy parsing out my thoughts on these subjects through the written word and (b) I'm earning money by doing so. But I don't fool myself that these articles are changing any minds. Most of the upvotes I receive are from people who already agree with me, and if the comments are any indication, those who don't already agree are not anywhere near open to persuasion, no matter how logically I and others present our arguments. The posts I write about anarchy and voluntaryism are probably not converting anyone. I have no illusions about that.
So what can we do to promote voluntaryism besides evangelizing for voluntaryism?
Let's look to the market for the answer. Where is the demand? What value can we each provide that will also contribute to furthering humanity on the road to statelessness?
Is there an insatiable demand for anarchist writings and videos? No, not really. There's a healthy demand, mostly among the already converted, which can easily be met by the celebritarians who are already out there doing that work. The market is saturated with people either trying in vain to monetize their voluntaryist screeds or just doing it for free on Facebook and Twitter for an audience that will never be brought around.
But there are other demands that are not being filled.
There is a demand for financial stability. There are a million demands for innovative tech solutions that decentralize the way we interact and transact with one another. There is a demand for alternative housing, healthcare solutions, business opportunities, education options, and all sorts of other solutions that bypass the complexity of bureaucratic obstacle courses. There is a demand for entertainment--fiction, film, music--that explores new ideas of how society can function. There is a demand for peaceful caregivers, teachers, and role models who respect the personhood of those in their care. These demands exist in great measures, even though the individual people who want these things would not characterize their desire this way. In other words, people want what freedom will bring them, but they don't know that freedom will bring it, and 99% of them won't believe it until they see and experience it.
So my advice to every voluntaryist keyboard warrior is to stop. You don't have to stop completely if, like me, you get some enjoyment from keyboard warrioring, but at least honestly evaluate your return on investment of time and energy. Analyze the opportunity cost of evangelizing for anarchy. How many converts have you made? Are you getting some other compensation for your time? Are you still posting anarchy stuff on non-paying social media platforms in addition to Steemit? Are your Steemit posts themselves making enough money or creating enough persuasion to justify the amount of time and energy you put into them? Is it all worth it, considering the time you've spent repeating, reiterating, and re-explaining the philosophy? Is there something else you could be spending your valuable time and energy at that would be more effective in showing people, instead of telling them, what freedom can do for them?
If so, you should be doing that.

Hi, I'm Starr!
I believe all human interactions should be consensual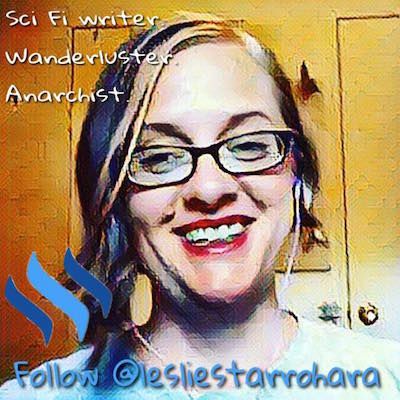 I love you, Steemit!